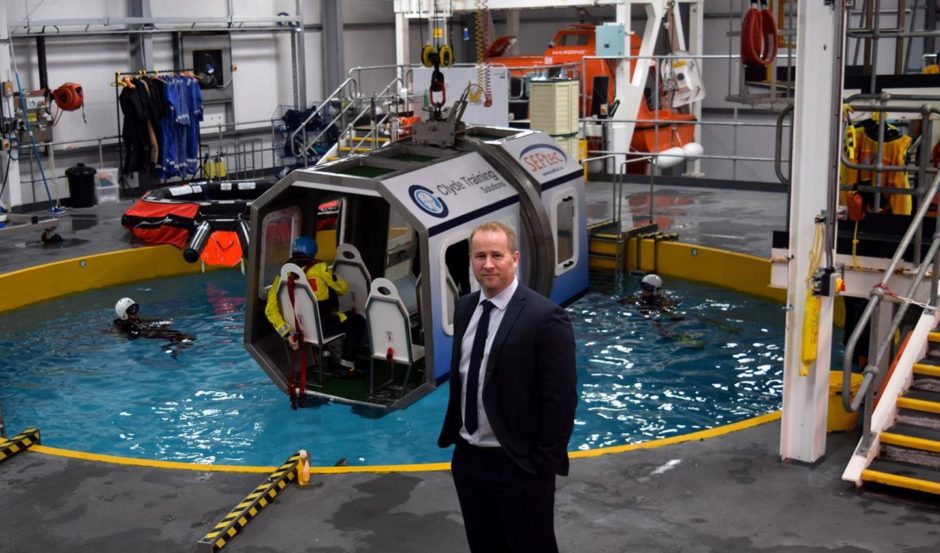 As the first training centre in the central belt of Scotland to offer an extensive suite of offshore, maritime and renewables training, Clyde Training Solutions (CTS) recognises what is required to offer something unique.
The company has seen huge growth since its inception in 2016 with more than 30,000 delegates trained and an ongoing expansion of its training infrastructure and multi-sector course offering.
In 2021 CTS launched its new overarching ethos, "Competency beyond Compliance".
The phrase is more than a marketing slogan, as evidenced by the value-added measures being taken to provide delegates with a richer training experience.
General manager Kris McDonald said: "We are now well established in Glasgow and the central belt, serving a population that previously had to travel long distances to obtain necessary training. Due to the area's strong transport links, we are also seeing an increasing number of wider UK and international delegates attending our centre.
"With this solid USP, we are now determined to realise our vision of being the internationally recognised strategic partner of choice, delivering customer-focused competency solutions within the energy and shipping sectors.
"Competency beyond Compliance reflects how we will be identified in the marketplace.
"In practice, we are growing from a premier course booking and training delivery service to also becoming a partner of choice that facilitates a complete training management package."
CTS is placing increased emphasis on helping trainees understand why they are performing specific safety practices or procedures, as well as how-to.
McDonald added: "The feedback we receive from delegates indicates that our experienced instructors are extremely adept at conveying the training laid out by the industry standard, but we asked ourselves as a team, 'how can we continue to build upon this?' The answer we all reached was to ensure the training processes are relatable and backed-up with further reasoning.
"If we can provide this deeper understanding whilst referencing real-life scenarios and experiences, this will ultimately give delegates more confidence to accept what they are being taught and make them more likely to remember and use, should the situation ever demand."
An example of this delivered deeper understanding is CTS' collaboration with Dr Mike Taber, a Canadian specialist in human performance and physiological safety of the workforce.
Taber's industry-leading research explores human performance in harsh environments, including underwater escape training procedures, aircrew restraint harness HUET testing, and Optimal sea survival training guidelines.
He has worked on behalf of both government agencies and some of the world's leading oil and gas companies.
Taber said: "With the correct training and knowledge, individuals can significantly increase their chances of survival.
"By leveraging my combination of practical survival and academic research training, I provide CTS' experienced instructors with specific examples of how individuals learn new skills, how they retain that material, and how they can put that information into action in an emergency event.
"Rather than simply providing someone's opinion about how to best train survival skills, the foundations of the programme are based on empirically tested and validated human performance research findings.
"All of this provides CTS staff members with the underpinning knowledge needed to support the training procedures used to prepare personnel for survival situations."
McDonald added: "Ongoing professional development of our experienced instructors is critical to ensuring our training delivers optimum results.
"All of the instructors who have undertaken the training have commented on how the real-life examples they have learned will give them even greater tools to convey the importance of the emergency response training.
"I have the greatest of confidence in the delegate experience we provide, but we never want to rest on our laurels. As our ethos indicates, 'Competency beyond Compliance' can only be achieved by providing delegates with as much knowledge as possible, and we certainly feel we are doing that."
Mike Taber's teachings are delivered through professional development training by the Global Network of Companies