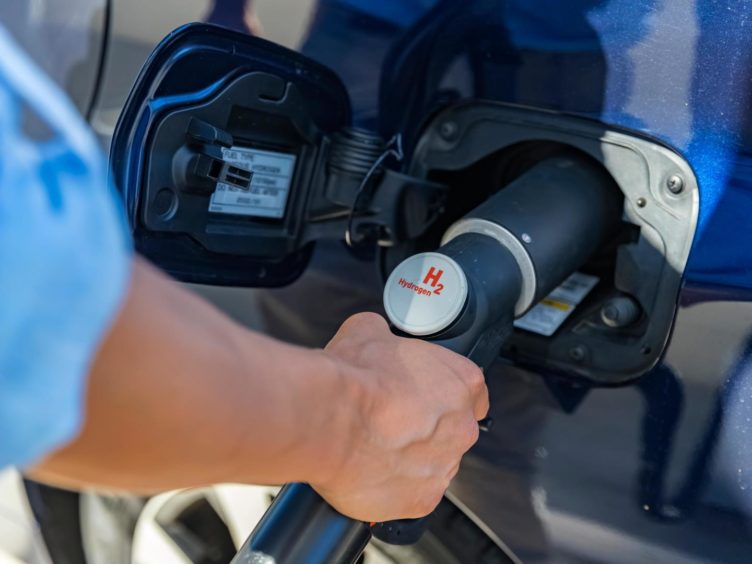 As a signatory to the Paris Agreement, Canada is committed to reducing GHG emissions, recently announcing an intention to slash emissions by 40-45% below 2005 levels by 2030.  These ambitious targets are driving federal and provincial governments to promote hydrogen through a combination of new regulatory schemes and financial incentives that are larger in scale and wider in scope than any that we have seen before.
Canada's 2020 Hydrogen Strategy for Canada: Seizing the Opportunities for Hydrogen sets out important goals aimed at helping Canada reach its net-zero emissions targets. Canada has identified hydrogen as a key part of its plan, and has designed a strategy to scale up hydrogen production for export and domestic use, and to encourage the financing, development and commercialization of innovative technologies in the hydrogen space.  Among the strategy's goals:
Create domestic regional hubs for clean hydrogen production, utilization and export;
Have hydrogen make up approximately 30% of domestic energy consumption by 2030;
Enable Canada to be a top three producer of clean hydrogen worldwide by 2030; and
Have Canada be the leading exporter of clean hydrogen worldwide by 2050.
Canada's federal government has recently announced a $1.5 billion Low-Carbon and Zero-emissions Fuels Fund to accelerate the transition to low carbon intensity fuels, including hydrogen.  Provincial governments and businesses across the country have been active, including:
British Columbia. In 2018, British Columbia released its CleanBC plan, which promoted the development of clean hydrogen, among other things. A year later, British Columbia released a hydrogen study, which emphasized low-carbon emission transportation fuels, fuel cells and zero-emissions vehicles. In 2020, British Columbia allocated $10 million to the construction and operation of 10 hydrogen fueling stations in province, as well as support for Hydrogen BC, a new provincial partnership to promote hydrogen technologies in the province.
Alberta is rich in natural gas and its associated transportation and processing infrastructure and expertise. Already a leading producer of "grey" hydrogen, Alberta is also emerging as a leader in the development and implementation of carbon capture and storage technology and processes. When employed in the production of grey hydrogen, much of the carbon by-product is separated and stored underground, resulting in the much cleaner form of "blue" hydrogen. In May, Suncor and ATCO announced a partnership on a potential 300,000 tonnes/year hydrogen project, with approximately 85% of the output being used to supply existing energy demand (including Suncor's Edmonton refinery, reducing emissions there by 60%), and the balance available for blending in ATCO's natural gas distribution system.
In November 2020, Ontario published its Ontario Low-Carbon Hydrogen Strategy—Discussion Paper, in which the province declared its intention to be a leading clean hydrogen hub in North America. Enbridge and Cummins have announced plans for a blending project in Markham, Ontario, where Hydrogen will be introduced into Enbridge's existing natural gas network, reducing GHG emissions.
With its abundance of hydroelectricity, Québec is focused on producing green hydrogen. No carbon is emitted during production or use of the hydrogen when the production process is powered with renewable energy sources.  The Government of Québec announced it would provide $15 million to support green hydrogen projects, particularly those in the industrial and heavy transport sectors.  In February 2021, Evolugen and Gazifère announced a collaboration on a green hydrogen project using a 20-MW electrolysis plant in Gatineau. The hydrogen will then be injected into Gazifère's natural gas network, reducing around 15,000 metric tonnes of GHG emissions per year.
Momentum in support of a global hydrogen economy is growing. With these early achievements, Canada is well positioned to compete and contribute with its abundant base of natural resources and renewable energy, advanced innovative technologies and sector experts. More needs to be done to support the emerging industry. Canada will need to address the cost competitiveness of producing hydrogen relative to conventional fuels, and the need for developed logistics and supply chain operations. Federal and provincial governments will also have to develop comprehensive long-term policy and regulatory frameworks to support production and safe distribution of hydrogen across the country and beyond, particularly where challenges exist with using or repurposing existing infrastructure. Success will require strategic partnerships among government, industry, technology companies and community stakeholders, establishing a stable and robust regulatory environment, and providing funding commitments for high-priority projects.
Janet Howard and Scott Whitby are partners in Fasken's Global Energy Group and members of the Hydrogen Energy Advisory Team (H2EAT)
For more information about hydrogen in Canada, please contact one of the authors or another member of Fasken's Hydrogen Energy Advisory Team.