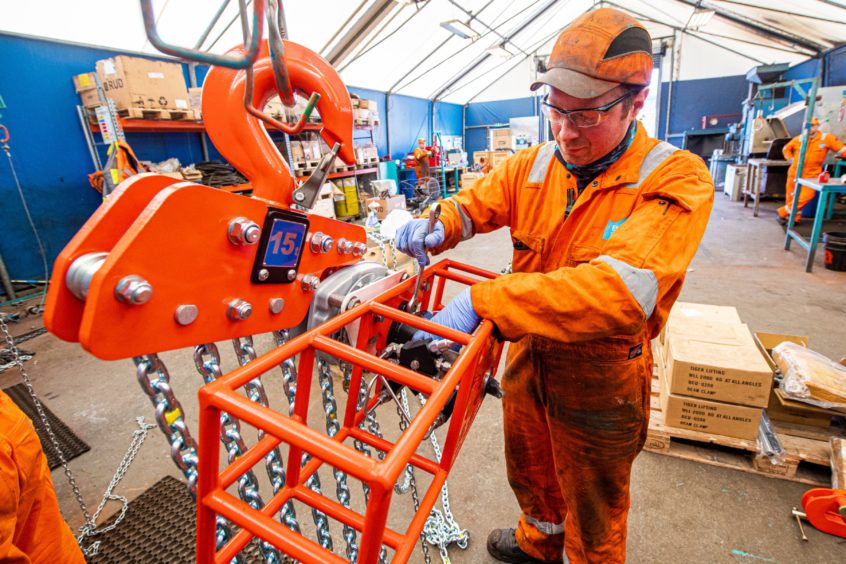 Since its formation a quarter of a century ago, European Management & Marine (EMM Corp) has seen the oil and gas industry go through many changes. This has led to it becoming a company with a real ability to adapt to the ever-changing industry landscape. In celebrating its 25th anniversary, the company takes pride in becoming one of the world's largest provider of wire rope products, lifting and rigging gear, including marine mooring equipment and associated services.
In the early days, offshore drilling and marine mooring were the company's primary focus. Looking into the past, all those years ago, Richard Seaton, EMM Corp's operations director, reveals: "As subsea technology began to rapidly evolve and be deployed in the field, EMM Corp was ideally positioned to support otherwise complex projects with high quality, fit for purpose rigging and lifting equipment. Our continued involvement in subsea projects subsequently led to a natural evolution of our product range and services. With the expertise of our engineers and technicians, supported by quality brand suppliers, we became the partner of choice for many interesting and challenging subsea projects."
The company has supported some very large projects, including ExxonMobil's Kizomba, Total's Girassol and Dalia, Shell's Bonga in West Africa, BP's Quad 204 West of Shetland and Energean's Karish field developments. These are just some of the highlights over the past 25 years, representing a good example of locally developed expertise exported abroad.
"With continuous growth, through expansion to new markets and our pursuit of excellence, we have gained extensive industry insight and a deep understanding of our clients' needs," Seaton said. "In return, we expanded our capacity and available stock, further invested into our people and scaled up on innovative production technologies."
The company has catered to a wide range of industry niche markets, from civil-related projects to ROV, topsides, subsea construction and aquaculture. Twenty-five years on, EMM Corp is expanding further, this time into large onshore construction projects, such as BP Khazzan in Oman and decommissioning. The developing renewable energy sector, in particular offshore wind, has been identified as another area for growth. EMM Corp has already been involved in offshore wind from the early trial stages in Norway through to the full field development of Hywind. Further renewables work scopes include the Pentland Firth tidal power array, Kincardine and NnG wind farm projects.
Seaton commented: "Our group mission is to be the global leader for wire rope, lifting and marine mooring solutions. We drive towards this goal by continually challenging ourselves."
Building on its enviable operations and a large stock holding, the company further benefits from its group's resources. Usha Martin, EMM Corp's parent company, ranks among the largest global manufacturers and providers of engineering and specialised wire ropes, while UK-based sister company Brunton Shaw manufactures high-tech wire rope and is quickly becoming a preferred supplier to the offshore renewables sector.
"Product traceability has always been a key requirement from our clients. We are well positioned to provide an extended value chain which meets the highest industry standards to our existing and new clients," Seaton added.
Ownership by a wire rope manufacturer takes out any middlemen, separating EMM Corp from much of the trading world. Reels of wire come straight out of the Usha Martin Group's manufacturing facilities direct into EMM Corp's stock inventory, giving its products a unique and genuine traceability that is increasingly important in the industry. According to Seaton, the quality of the company's offering, vast stock, as well as the precision and speed with which it can respond to orders is part of the reason for its continued success.
"Today, EMM Corp offers the perfect mix of track record, unrivalled stock, enviable manufacturing capability, on time global delivery and importantly our flexibility." Seaton said. "This makes us a trusted and competent partner."
David Coutts, EMM Corp's commercial manager, said: "Many of our clients have been with us for over two decades. That is a genuine recognition of our performance in terms of quality and high service ethics and we are very thankful for their continuous support. As a company we have always put emphasis on client relationships and client retention which creates stability for all parties and leads to a successful partnership."
The firm's sales team has been a permanent feature since the "very early days". The team members have an unrivalled technical knowledge of the ins and outs of EMM Corp's products, user applications and markets. As technology progresses, EMM Corp continues to invest in the development and training of the sales team and engineers. This makes EMM Corp more than just a seller by also being a valued technical resource.
With a depth and strength to ride through downturns, EMM Corp remains on a sound financial footing, giving the company a solid foundation to build on for the next 25 years as the focus in the energy industry changes once more.
Energy transition and net zero are going to be two phrases that dominate the headlines in the coming years, if they do not already. With new prospects offered by decarbonisation, EMM Corp is prepared to grasp these opportunities.
Coutts added: "Offshore wind is a growing market and presents new opportunities for the company. We collaborate with our existing client partners, who are also transitioning into renewables, as well as individual cluster organisations and supply chain management groups. From the early stages we can help design and implement efficient fit for purpose solutions."
EMM Corp, is approaching this new challenge and the next 25 years in the same way it has before, with continued significant investment into both assets and technology such as the 160-tonne crawler crane and the addition of an extensive range of air hoists for its rental fleet. By combining its commitment to an excellent service, trusted quality products and innovative business models, the future will almost certainly see the company  grow.
Recommended for you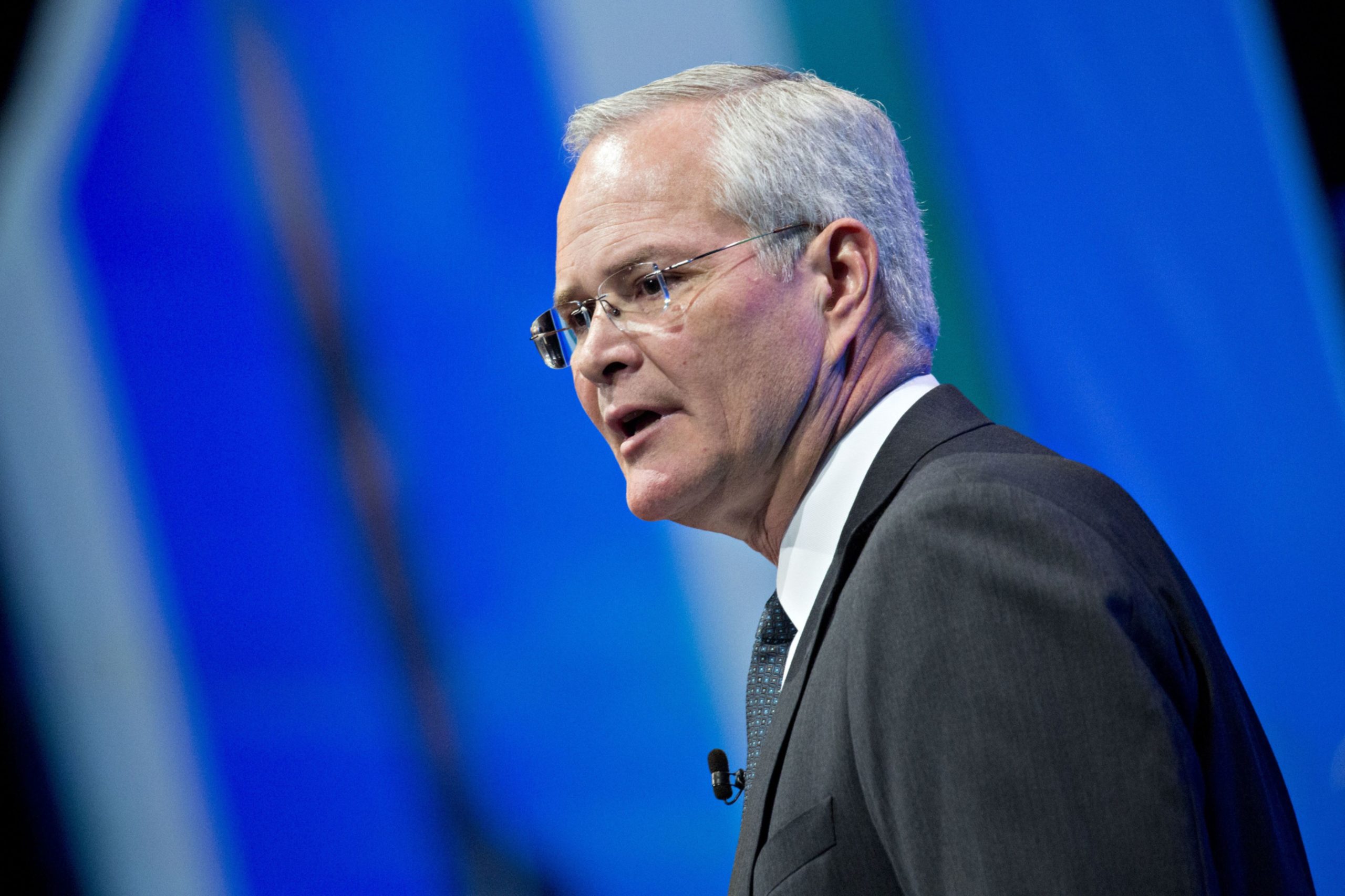 ExxonMobil activist battle turns climate angst into referendum on CEO