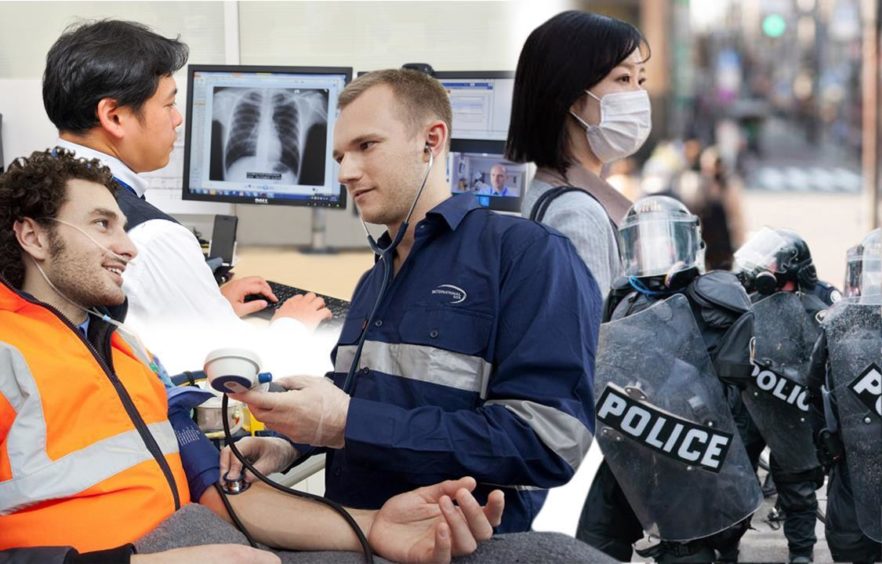 It is often said that change is the only constant in life. Change brings with it numerous opportunities to adapt and thrive in the face of new challenges, and the Covid-19 pandemic is the most recent seismic change to have revolutionised working practices the world over.
Robust crisis management processes are integral to business resilience. Many organisations were insufficiently prepared for the pandemic, which has shone a spotlight on their limitations. These limitations potentially put employees and assets at risk, while also creating challenges in operational continuity.
As we emerge from the tumultuous events of the past 18 months, organisations must take stock of and assess their response to these and other unforeseen incidents, building resilience to improve future crisis management practices.
With more than 35 years of experience in supporting organisations through complex and challenging medical and security events and incidents, International SOS has drawn upon its experience and engagement with hundreds of clients to identify the top crisis management weaknesses affecting companies today.
So what are the most prevalent crisis management issues, and how can these be addressed?
Our engagements with organisations have identified the following crisis management issues which are apparent across organisations of all sizes and industries:
–        A lack of clear roles and responsibilities in times of crises (overlap and confusion between headquarters and local sites) leading to an ineffective crisis response
–        Delayed response time between headquarters and local sites
–        Crisis management strategy not including secondary security incidents arising from events such as natural disasters, pandemics, etc.
–        No clear de-escalation plans in place can lead to organisations being stuck in a "crisis loop", unable to travel a pathway to recovery.
To help organisations address the issues outlined above as well as improve crisis management preparedness, International SOS has launched a Crisis Management Gap Analysis solution, delivered through its consultancy practice.
Crisis Management Gap Analysis provides stakeholders with an impartial, expert-led analysis of an organisation's existing crisis management structures and processes. It helps operators to anticipate, adapt, and respond to major disruptions, ensuring that employees and assets are safeguarded while supporting operational continuity.
This analysis focuses on the lifecycle of a crisis – from pre-crisis, crisis response and post-crisis – providing your organisation with an objective view of your current approach and the path ahead, and tailored to the unique needs of your organisation.
As part of our support, stakeholder interviews, documentary analysis and a review of existing processes by specialist security and health teams are all taken into account. These methodologies enable organisations to build corporate resilience through improved anticipation and mitigation of workforce risk exposure, as well as demonstrating a commitment to duty of care legislation.
This service enables an organisation to prevent and prepare for crises, as well as to respond in a measured and proportionate way. Steps for recovery and consolidation enhance your level of preparedness for future escalations or crises, and can be delivered with other advisory and assistance services for a comprehensive approach
By empowering decision-makers with the facts required to improve corporate resilience, the Crisis Management Gap Analysis can reduce the impact of a crisis on business activities while preserving the health and safety of the workforce at all times.
To find out more about how International SOS can support your organisation's health and wellbeing through our Crisis Management Gap Analysis solution, contact: Claire Westbrook-Keir, International SOS' director of key account management: claire.westbrook@internationalsos.com
To listen to a case study and for more information on International SOS' Crisis Management Gap Analysis, click here.