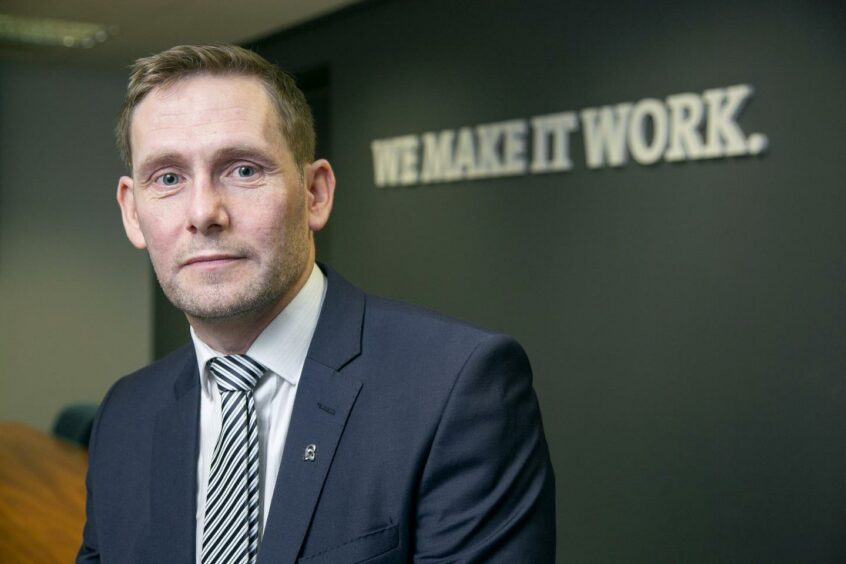 Sandy Bonner, managing director of the new Bilfinger UK business, outlines how the group has combined its existing successful onshore and offshore businesses to create a major, engineering and maintenance contractor across the UK.
Bilfinger UK will combine the onshore and offshore capabilities of the two companies, positioning us as a major contractor for delivering large energy and renewable projects as the UK transitions to net-zero, while expanding the services and solutions we as we continue to service customers in oil and gas, nuclear, food and beverage, chemical, utilities and pharmaceutical sectors.
We are already working together on projects for hydrogen plants, carbon capture facilities, waste to energy and offshore wind. And through this move, we can face the market as a leading integrated engineering, operations and maintenance business.
Our purpose has always been to deliver the operational models, the integrated solutions and the comprehensive range of services and skills that our customers need to realise their ambitions.
And this fundamental proposition sits at the heart of the merger between Bilfinger Salamis and Bilfinger UK, which will create the new Bilfinger UK business in January.
A comprehensive UK footprint
The contracts we work on span the full length and breadth of the UKCS, from the Ninian Field in the North Sea to Fawley refinery in Southampton, and from the Stanlow refinery on the banks of the Manchester Ship Canal to the Saltend Chemical Park in Hull.
Being local to our customers and well positioned to deliver is essential, which is why we have 14 offices in locations across the UK's key industrial hubs and a skilled labour pool of 5,000 employees, to ensure we have the scale to meet the requirements of any major project, coast-to-coast.
Not only does this provide our customers with the services they depend on, but it ensures we are well placed to support the mega infrastructure projects of the future, onshore and offshore, along the UK's entire coastline.
Supporting the green transition
Our late life asset management expertise and the journey to net-zero is a driving force in combining our onshore and offshore capabilities.
Our services cover every phase in the project lifecycle, from planning and design through to construction, maintenance, modification and decommissioning.
Offshore wind will be vital to the UK's energy transition. Off the east coast, we're already delivering a range of conventional and advanced non-destructive testing services for 102 7MW turbines on the East Anglia One windfarm. And we're expanding our services through strategic partnerships with the likes of GEV Wind Power, the leading blade and maintenance specialist, and Dutch firm Amphibious Energy, to rollout renewable energy generator units capable of saving 50 tonnes of CO2e per year for offshore wind operators.
At Hinkley Point, we were appointed as tier one strategic supplier to deliver services for the preparatory and design work, inspection, waste treatment, NSSS (Nuclear Steam Supply System), BNI (Balance of Nuclear Island) and BoP (Balance of Plant). We're also building district heating or cooling systems and piping and steel equipment for hydroelectric power stations across the UK.
Driving digital transformation
The energy transition and digitalisation go hand-in-hand.
Offshore, we're creating new scaffolding, coatings and inspection reporting apps for our customers to help them speed up processes and place the information site managers need at their fingertips.
Onshore, were partnering with customers as a systems integrator, supporting plant operators to implement automation solutions and introducing digital solutions to improve efficiency, cut maintenance costs and reduce downtime.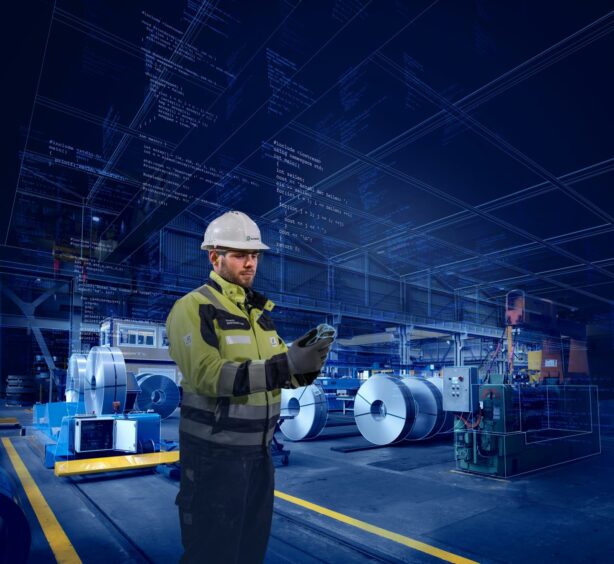 And it's this focus on technology, coupled with our diversification into new sectors to support the energy transition and our work across the engineering spectrum, which is creating an attractive proposition for young engineers embarking on their careers.
Combining new skills with experience will be vital to the energy transition, and we're committed to developing and nurturing the best people to deliver it.
Through the backing of the Bilfinger Group, our new UK business is a major contractor of size and scale to tackle the industry challenges of today, and in the future.
Recommended for you

Hydrogen 'can create jobs and opportunities' in the UK