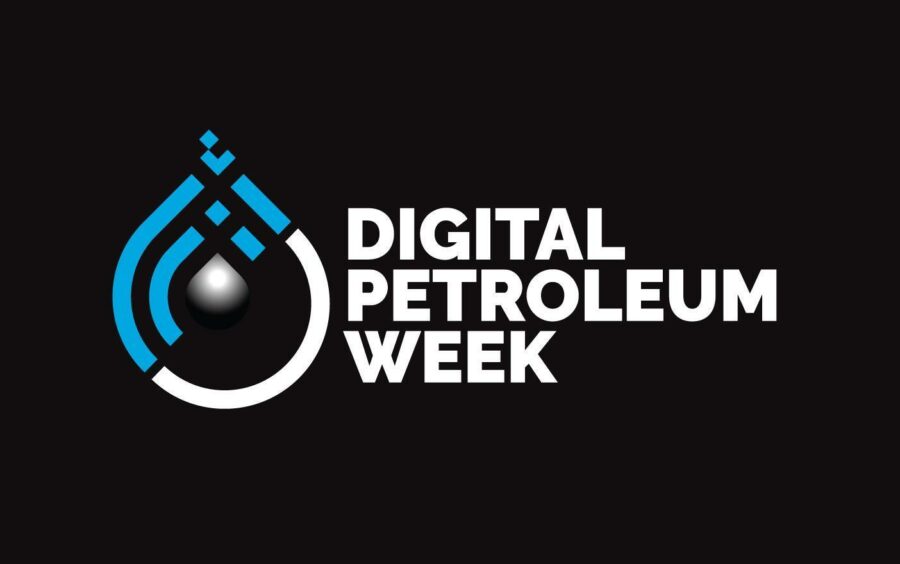 A global gathering that connects key players in the digital oil tech ecosystem…
Digital Petroleum Week (#DPW22) is a free virtual conference & expo that connects key players in the digital commoditech ecosystem. Held during IP Week, Digital Petroleum Week London returns in 2022 to bring together thought-provoking entrepreneurs and digital evangelists to interact on a single platform. DPW London will take place on Thursday, 24 February 2022 between 10am-4pm GMT. To register, go to: www.DigitalPetroleumWeek.com.
The conference provides attendees a platform to be inspired, enhance their knowledge, network, and formulate risk management and investment strategies to address the current challenges in the oil trading sector. Hosted by oil data analytics firm OilX with the support of Energy Voice as a media partner, the event will feature presentations by Curveseries, General Index, Geospatial Insight, VAKT Global, OilX, Sparta Commodities, The Signal Group, BunkerEx, TradeCloud and NorthGravity. Attendees will get insights into some of the most transformative developments in the oil tech sector.
DPW London 2022 features:
● Presentations on the latest oil market trends and digital technologies
● Virtual Expo
● Digital Shepherd Market
● Networking and more
Who should attend:
● Crude, products & energy traders, brokers and analysts
● Digital transition executives from IOCs, NOCs and refiners
● Investment banks, hedge fund PMs, risk managers
● Charterers, shipowners, commercial operators, shipbrokers
Presentation Schedule – 24 February 2022
10:00 – 10:20 GMT
Navigating Global Oil Data
Access to up-to-date oil fundamentals data is critical. Most oil trading organisations are replicating the same basic oil analytics tasks, such as cargo tracking, refinery turnaround monitoring and supply-demand balances. Join Florian Thaler as he discusses OilX's approach to integrated analytics. In this session, OilX will unveil the company's brand-new oil analytics platform.
Florian Thaler, CEO and Co-founder, OilX
10:30 – 10:50 GMT
Curveseries presentation by Chang Ching Chng, Director and Glenn Huniche Partner & Head of Business Development
11:00 – 11:20 GMT
The New Normal for Cushing Storage
This presentation will cover the importance of Cushing within the wider oil industry and provide an understanding of Cushing storage data and how to access it.
Toby Watson, TankWatch Sales Executive, Geospatial Insight
11:30 – 11:50 GMT
Global Crude Benchmark Innovations
General Index, the new alternative to traditional price reporting agency commodity publishing, presents its latest innovations and how the company is transforming the way energy companies do business.
Neil Bradford, CEO and Founder, General Index and Saket Vemprala, Pricing Director, General Index
12:00 – 12:20 GMT
Web3: What Commodity Traders Should Be Watching
Edward Cheetham, VAKT Global
12:30 – 12:50 GMT
Make a Bundle from Gasoline Trading
Gasoline trading is all about knowing when to make the right decisions. See how Sparta helps traders to have at a glance a global view of the gasoline market, capture more market opportunities faster, and ultimately, make more money.
Felipe Elink Schuurman, CEO and Co-founder, Sparta Commodities
13:00 – 13:20 GMT
Big Data in Commercial Shipping & Trading
With the use of the Signal Ocean platform and its free edition, one can get a feel of how the company's US patented algorithm fuses commercial data with AIS information to create customized, exclusive shipping market insights.
Semiramis Assimakopoulou, VP of Sales, The Signal Group
13:30 – 13:50 GMT
Modern Bunker Management
Bunkering affects all areas of shipping from voyage planning, operations, procurement, finance, and invoicing. Join this session to learn about an end-to-end bunker management tool for shipping companies to efficiently manage their fuel strategy.
Ishaan Hemnani, Co-founder and CEO, BunkerEx
14:00 – 14:20 GMT
Bunkers: The Full Trade Lifecycle on TradeCloud
Learn the benefits of digitising operations from origination through to execution on TradeCloud and price discovery and cost reduction in a scattered market while reducing risk and improving security. This presentation will be a live case study of a bunker transaction on TradeCloud.
Daf Davies, Head of Marketing, TradeCloud
14:30 – 14:50 GMT
Machine Learning in Commodities: Getting Started & Building a Foundation to Scale
NorthGravity presentation
Travis Nadelhoffer, CEO, NorthGravity