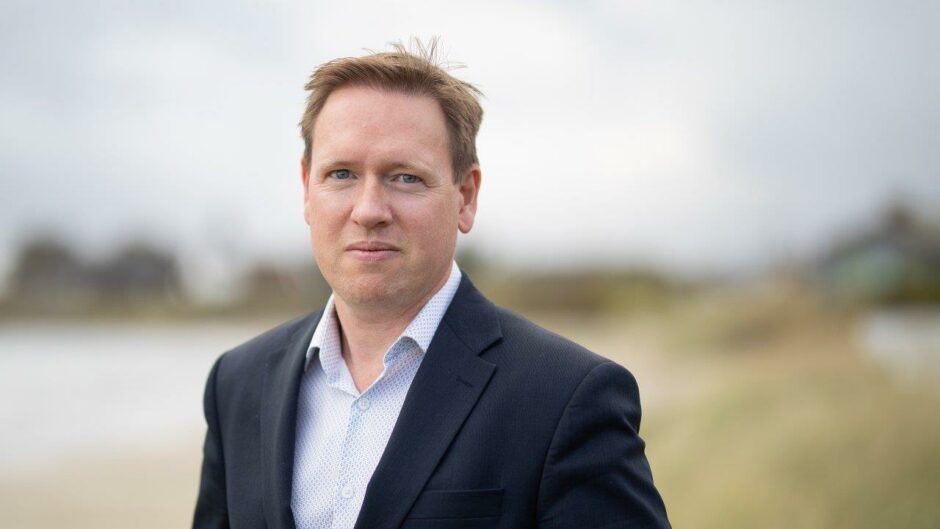 Back in the 1990s, a talking tortoise advertised power for British homes, with the famous slogan 'it's got to be easily turn off and onable.'
That advertisement now seems to belong to a simpler time, between the fall of the wall and the fall of the towers. A time when the end of the cold war guaranteed energy security. When climate change was barely discussed.
Since then, things have got a lot more complicated. Public concern about global warming has grown exponentially. Reducing emissions has gone from a priority to the priority.
Governments and businesses have declared net zero goals. Some companies, like Equinor, have set more urgent ambitions, aiming to halve their own net emissions by 2030. Investments in wind and solar power have surged.
At times, it seemed that we took energy security for granted. Plentiful oil and gas from Russia would keep Europe warm if renewable power could not meet demand. Hydrocarbons were seen as a problem, not a benefit. The International Energy Agency declared that no new oil and gas projects were needed. Instead, they argued that supplies could be 'concentrated in a small number of low-cost producers'.
Even by the time that the world gathered in Glasgow for COP26, strains in the supply chains had begun to show. Queues built up at petrol stations. Natural gas prices rose tenfold.
The invasion of Ukraine has thrown energy security dramatically into the spotlight. The European Union, dependent on Russia for 40% of its gas supplies, aims to cut this by two thirds by the end of this year. The United States and European governments are scrambling to replace this by boosting supplies from Norway, the UK, Azerbaijan, North Africa and the Middle East. Vice President of the European Commission, Frans Timmermans has even acknowledged the previously unthinkable: a return to coal. 'There are no taboos.' Some, like the 'Vote Power not Poverty' campaign led by Brexit leader Nigel Farage, go even further, seeking to use this crisis as an opportunity to abandon the climate fight.
In truth, though, the energy industry cannot change at the pace of politics. Even as redirections in political sentiment can be measured in months, changes in the energy industry take years. A new wind farm or exploration well can take more than ten years to produce its first energy.
Equinor's oil and gas production has never been so important to Europe's energy security as it is today. And that oil and gas is produced with less than half the average global emissions. But our ability to maximise energy security whilst minimising carbon is the result of decades of policy, technology and investment. As far back as the 1970s, routine flaring was banned in Norway, paving the way for today's performance.
Changing the direction of our industry is like changing the direction of a ship. Yanking the rudder from side to side achieves little. It simply slows the boat.
So we need to keep our direction steady: addressing both security and emissions.
We cannot and must not take our attention off carbon. The investments we are making in reducing emissions from oil and gas production, developing low carbon hydrogen and building the largest wind farms in the world will take years to come to fruition.
We have learned that the pursuit of net zero cannot come at the expense of the warmth and power that sustains Europe. Now we must ensure that energy security does not come at the expense of the fight against climate change. We must not give into the temptation of putting carbon to one side.
Talking tortoises might have claimed that our power systems can be turn off and onable. In truth, real change takes years. We do need new oil and gas projects. We must ensure diversity of supply to ensure security of supply. But we must also demand emissions reductions from these projects and stay firm on the path to net zero.
Recommended for you

Hy hopes: A green future for gas turbines?