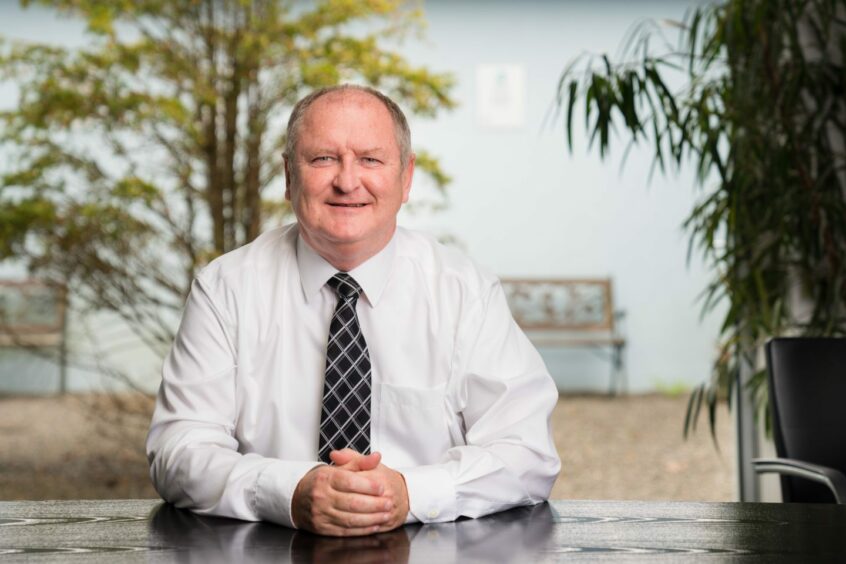 As we approach the festive season and the end of an eventful 2022, it's not only a time to reflect on our successes and learnings but an opportunity to look to the future.
The future of the offshore energy industry and the Just Transition to net zero can be a bright one. The overall offshore energy workforce is set to grow significantly in the coming years with more than 211,000 jobs across the industry, creating huge opportunities for people and communities around the country.
Balancing net zero with energy security is a huge and exciting prospect but only if we put our people front and centre. It's vital we prepare and empower a diverse, agile and adaptable workforce, nurturing the skills we need in oil and gas, offshore wind, carbon capture and storage, and hydrogen.
In OPITO's role leading the development of the North Sea Transition Deal's Integrated People and Skills Strategy (PSS), combined with our overarching mission to ensure a safe and skilled workforce, we have been fully immersed in shifting our approach to training. We are moving the industry's compartmentalised training, skills, safety and standards of the past to the collaborative, open-minded and sharing culture of the future that will enrich us all in terms of sustainability, greater safety, common standards and efficiency.
Our strategic response has been powerful and effective. Throughout 2022, we have grown our dedicated Energy Transition team to accelerate progress. It has a singular focus on developing innovative workforce standards, training courses and products that support the energy transition and the decarbonisation agenda.
We have facilitated broad engagement across the offshore industry through our convening role leading the Energy Skills Alliance (ESA). I want to personally recognise and thank all of those who have generously given their time as part of this effort. The PSS launched in May and the insights from these sessions have been shaping skills policy at the highest level in both governments as they consider how we transform the offshore energy sector to prepare for a net zero future.
To deliver the goals and strategic priorities of this important strategy, we are also rolling out five action plans that translate high-level strategy into concrete time-bound actions, driving tangible results for the benefit of the workforce. These form the basis of future ESA meetings and will transition from plans to reality through delivery by a broad range of stakeholders. They cover the vital areas of aligning standards, improving skills data intelligence, meeting future skills demand, defining workforce skills, and championing diversity and inclusion.
Alongside our partners, we are proud to be pioneers of the innovative offshore energy skills passport that will transform workforce mobility across all sectors, creating a genuine all-energy workforce that is agile, incentivised and fit for purpose. The proof of concept will be achieved before the New Year and the full skills passport solution will be deployed in the second quarter of 2023.
But it doesn't stop there. This year we launched a dedicated transition standard to address this urgent need and introduced a range of new renewables standards that create flexibility.
In October, we launched a new, ground-breaking suite of strategic energy transition qualifications. The four qualifications are introductory modules covering the four key areas of the energy sector – wind power, hydrogen, CCUS, and oil and gas – and the major transition pathways.
Their creation and launch mark important steps towards creating the All Energy Apprenticeship, one of the goals of the ambitious £16 billion North Sea Transition Deal, which aims to support 40,000 jobs in the sector.
Finally, we were delighted to host our specialist annual OPITO Global Conference in Kuala Lumpur – one of the world's leading international events focusing on energy industry safety and competency – for the first time since 2019, welcoming over 300 delegates. Our keynote speakers were inspirational global thought leaders who addressed our transformation, transition and digital acceleration theme with wisdom and insight.
Over the last two and a half years, safety, skills and security of supply have become the top items on everyone's agenda. It's now over to us to collaborate, innovate and create the right culture to secure a bright future for the global offshore energy industry in 2023.