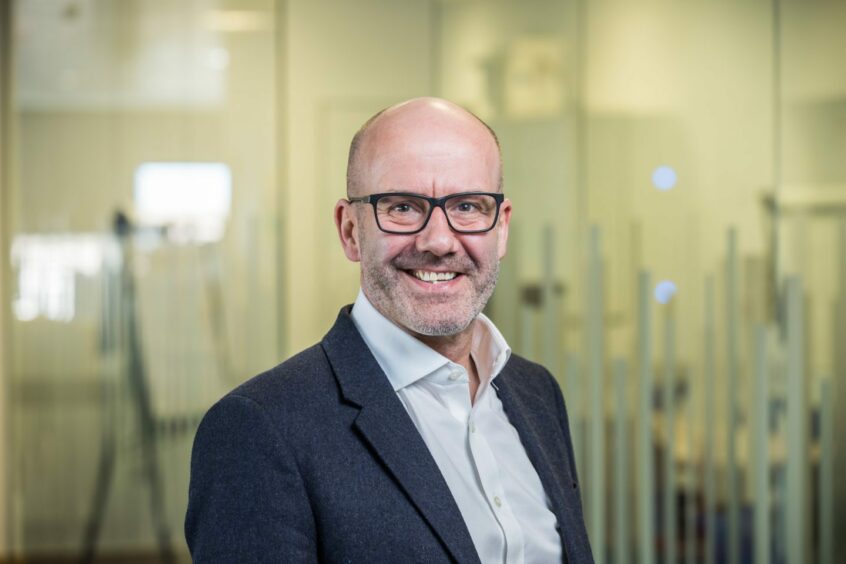 The North Sea has been producing oil and gas for over 50 years.
Technology pioneered here has been deployed across the world and our high safety standards are global standards.
We know energy security has come under the spotlight recently, with the tragic events in Ukraine causing countries around the globe — and particularly here in Europe — to focus on their own domestic energy security.
Energy security is a question of national security, and our industry remains central to providing the UK with its energy needs.
Energy underpins the entirety of our lives, providing heat and light to homes: gas heats 85% of UK homes, and powers 40% of electricity generation. Gas is also crucial in many industrial processes, from chemicals to food processing.
Meanwhile, oil meets 95% of our transport needs and is a crucial feedstock for petrochemicals.
There is a good homegrown energy mix here in the UK, however we must continue to protect this.
Hundreds of billions of pounds of investment is needed to maintain current levels of UK energy production overall – including more than £200billion of spend in offshore energy.
However, we can see how the transition into cleaner energies is going to unfold year on year. There is also evidence of how this change needs to happen over decades rather than years – again in a resilient and balanced way.
Looking at the headlines over the past year, media and political attention has been focused largely on the cost-of-living crisis and energy security.
We are competing globally, and if we are to meet all the challenges of the energy trilemma, it is important that the UK keeps pace in terms of project progression and investment.
The sector has risen to the challenges of the past few years via collaboration and hard work.
We are a collaborative industry, and this quality was clearly demonstrated in the way that we came together to provide resilience during the pandemic.
At the start of 2022, we thought the focus would be managing the diminishing impact of the pandemic. However, that changed quickly when Russia invaded Ukraine.
We immediately went back into industry response and collaboration mode and took the learnings from the industry pandemic steering group to establish an industry resilience support group.
As a sector, we also haven't lost sight of our responsibilities for good HSE management.
We have to remain constantly vigilant to keep our people and assets safe, and our HSE Conference this year gives us the opportunity to share and highlight best practice that can help us deliver the improvements we all want to see.
The event gives delegates the opportunity to hear from leading industry voices who will demonstrate how HSE is inextricably linked to meeting our energy needs.
The conference will allow industry, operators and supply chain, regulators and academia to explore the challenges facing the sector across the breadth of HSE – ensuring we maintain a sharp focus on the health and safety of our people and the environmental sustainability of our operations, which is in tandem with our commitment to delivering our net zero goals.
As we look to explore the theme of 'leading and learning' across the health, safety and environment scope, the conference will also re-launch the Principles of Process Safety Leadership with signatories taking part in a key panel session.
As a whole, our industry continues to be faced with many challenges and a lot of uncertainty too. But with good leadership and risk management, we can make our way through, as we have many times before.
With the engagement and support of the workforce, by innovating and using technology and data – we can generate the solutions needed – whether that's responding to the energy profits levy as the risks of the tax unfold, creating exciting new solutions for cleaner energy, or more generally continuing to show leadership throughout volatile times.
These key themes – leadership, risk management, the workforce, and technology and data – will all be explored at the event in the context of health, safety, and the environment.
Because simply put – HSE must remain at the heart of everything we do.
Recommended for you

INTOG reaction: Industry has 'strong appetite'