International School Aberdeen (ISA) opened the doors to our first students 50 years ago at a time when the city's burgeoning oil boom saw many companies setting up in Aberdeen to oversee exploration and drilling on offshore platforms.
Since the discovery of the Forties Field in 1969, more than 45 billion barrels of oil have been extracted from the North Sea, and in the last five decades, many families with children at ISA have worked within the oil industry.
ISA ably stepped up at a time when Aberdeen was adapting to its new title of 'oil capital of Europe' just as the school was carving a name for itself as Scotland's only international school.
We use this rich history in Aberdeen to honour the past while leaning on our ethos to inspire and influence young minds to educate them on energy issues while equipping them with global mindsets.
The impactive role education plays in shaping the future workforce simply cannot be underestimated with huge shifts in mindsets and changes in approaches to teaching and learning; none more so than in recent years with the dawn of the energy transition.
ISA nurtures the local talent that exists right here on our doorstep, shaping young people who are resilient and adaptable; a generation that welcomes life-long learning and is ready to embrace change.
Doing Things Differently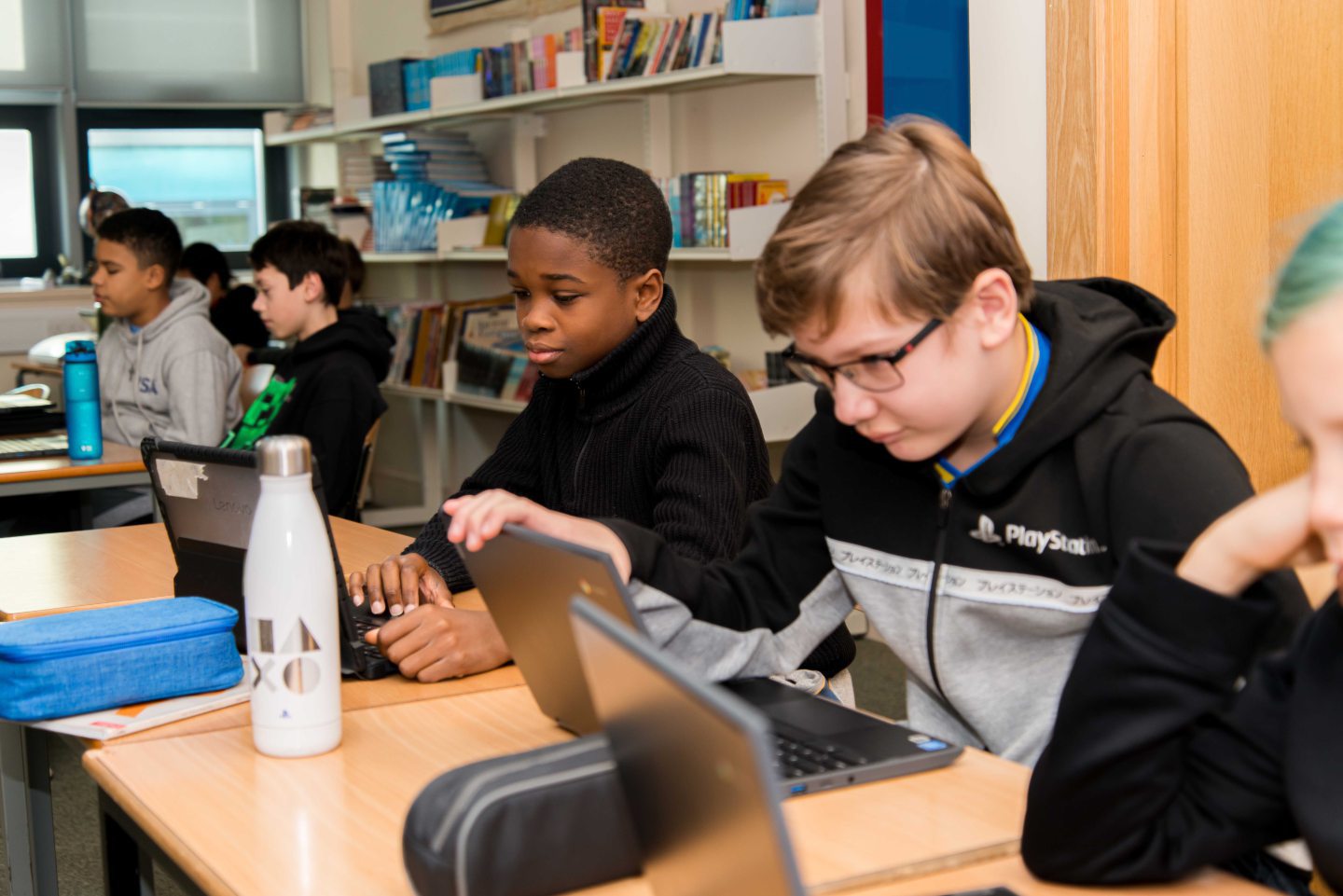 At the time of our establishment in 1972, ISA (formerly known as the American School of Aberdeen) had a school population of 36 students from kindergarten to Grade 12 and a faculty of eight teachers.
We employed seven clerical staff just to keep up with all the paperwork with not a computer in sight!
In 1996, the school changed its name to International School Aberdeen to reflect the International Baccalaureate (IB) Diploma Programme that was implemented the same year. At that time, we were the only school in Scotland to offer the IB Diploma to its senior students.
In August 2010, ISA moved into the new, purpose-built campus at Pitfodels House, where we remain to this day. Our campus includes a 25m swimming pool, climbing wall, five science labs, three performing arts studios and a 300-seat theatre, and a state-of-the-art sports complex.
Over the last 20 years, there has been an explosion in international education; from fewer than a million pupils worldwide to more than six million today. Interestingly, 80% of these pupils are not the expats the schools were initially created to serve – but locals.
ISA has experienced the same change in demographic as international schools worldwide. Ten years ago, we had few locals, now half of our student population of 500 are Aberdonians.
ISA prides itself on being able to adapt and move with the times while retaining a sense of dependability and nostalgia. Despite the changes over the last 50 years, one of the school's earliest clubs is still running today. The Model United Nations Club, which was set up by a group of students in 1974, is still a popular club in 2023 with students debating global issues.
As you would expect from an international school, we take every opportunity to promote our many diverse cultures. Last month saw our highly successful International Festival where cultures from around the world were celebrated, particularly the ones which make up our school community. This year, as we mark our landmark anniversary, we have been honouring five decades of educational excellence with a host of special events.
Being Part of Aberdeen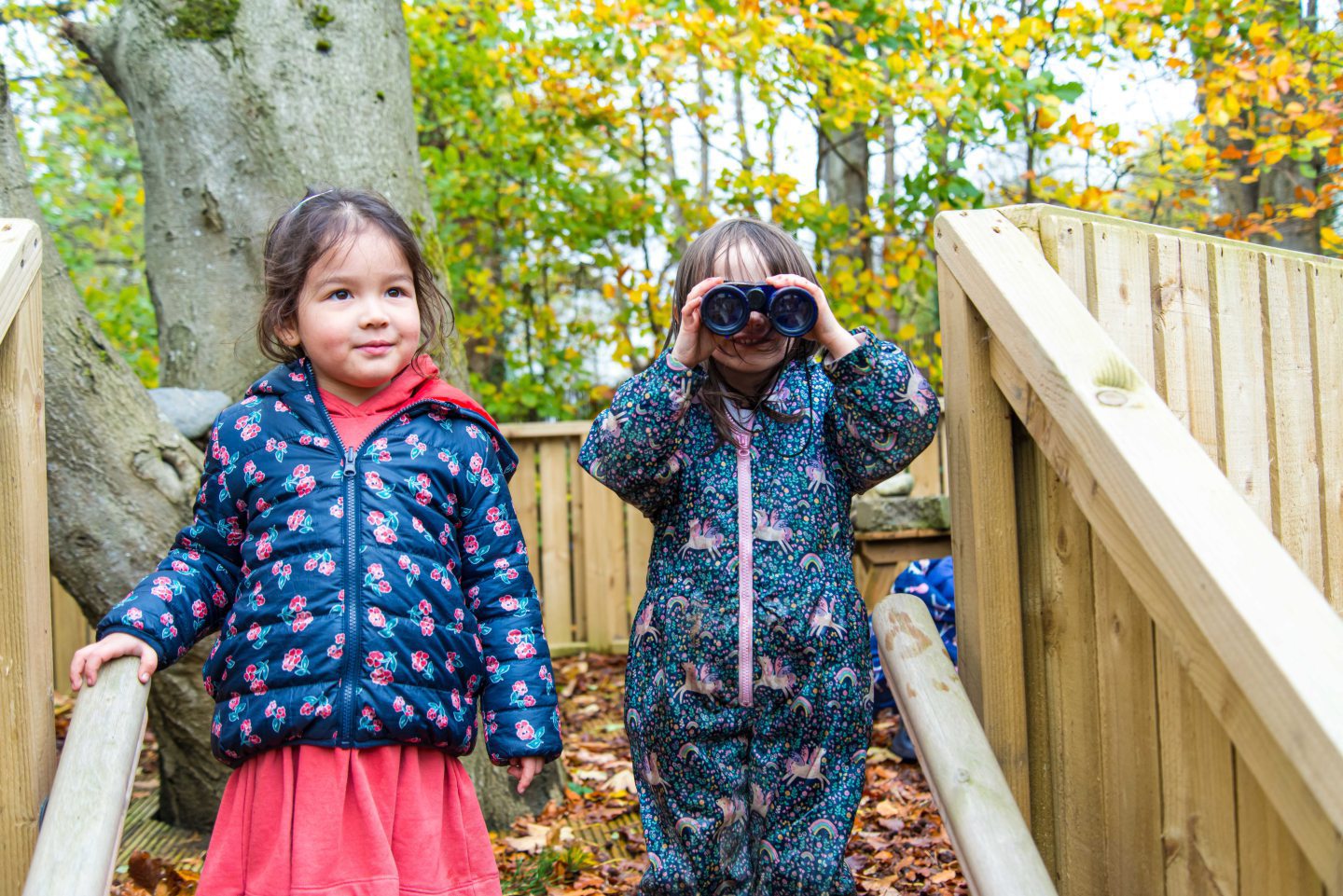 We are proud to host sports tournaments for international schools both in the UK and overseas as well as traveling across Europe to take part in a variety of sporting events – all initiatives that keep Aberdeen on the map.
As well as our inherently global outlook, ISA is a huge advocate for local projects. By helping in the community with visits to local care homes, our students are encouraged to get involved with many community service initiatives.
The school is an active supporter of events hosted in the North-East such as the Net Zero Workforce conference held in Aberdeen in March this year, where we presented on how we are educating the next generation and the steps we take as educators to ready our young people for careers of the future.
ISA provides an inclusive education from age 3 – 18 and we are committed to excellence for each and every child. Our student-led approach is embraced by students, teachers and parents alike as we work together to create opportunities for all our young people to develop a growth mindset for success in their chosen careers.
ISA embodies the essence of an international school as a gateway to the wider world, yet as a school community, we are immensely proud of our homegrown roots in the Granite City which sit alongside our vibrant international identity.
We recognise that we are a very different school from the one that first opened in the early 70s, yet our strong sense of values continues to play a significant role in motivating our students to look ahead at what life holds for them after leaving full time education.
Our mission continues to focus on delivering educational excellence while helping children find their place in the world.
Our Head of School, Nick Little, says, "While the energy sector is well equipped to deal with transition, education plays a vital role in readying the future workforce to meet changes in technology and shifting global energy targets.
"Predicting future trends and preparing for a more technologically advanced world amid socio-economic changes, means our approach needs to change from the ground up – and that can only be achieved by adapting the way we educate our young people. After all, they are the future of the industry and will be working in a dramatically different global operating environment from the one we see today.
"There is a real transformation in the world of work with companies increasingly recruiting for digital skills such as AI, robotics, and nanotechnology."
This new world will see our children with job opportunities that we don't even know exist yet or working in traditional jobs that are performed very differently.
As educators, ISA will continue to stand steadfast with the energy industry to support the changing needs of the sector as it responds to new opportunities in upskilling and reskilling both the existing and future workforce.
"ISA is committed to preparing the next generation for a transitioning industry right in the heart of Aberdeen as the region prepares for its future as a global energy transition hub," added Nick.
Discover more by visiting www.isa.aberdeen.sch.uk
Recommended for you

Solab leads by example in unlocking the region's potential