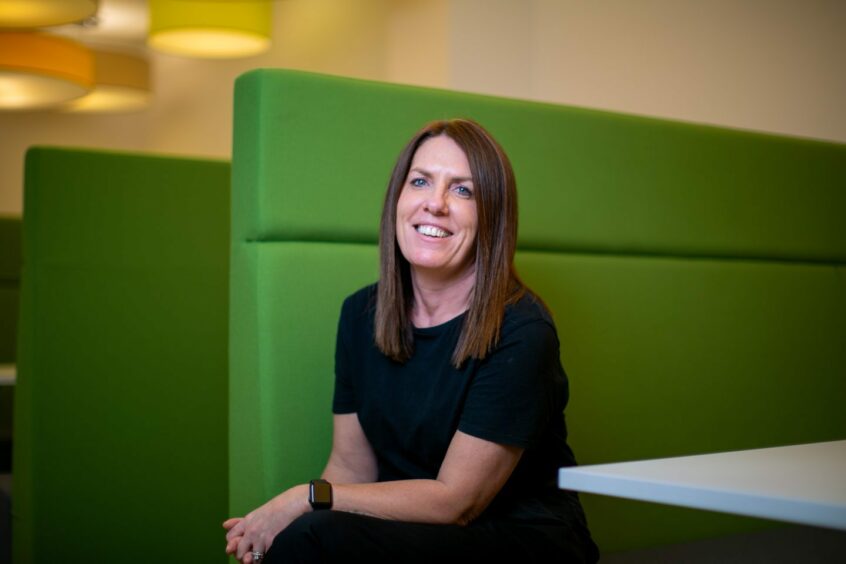 In her two decades at Wood in Aberdeen, Jamie Simmers has moved from a junior finance role to leading a team of 100 engineers to operate critical offshore infrastructure in the North Sea.
Wood is investing in people like Jamie, by providing opportunities to gain hands-on experience across a range of disciplines and projects, empowering them to share their passions and ideas with their teams, and address global challenges in energy security and the transition.
It's been almost twenty years since I started my career at Wood, stepping into the company as a time writer supporting our North Sea oil and gas operations.
It wasn't long before the company recognised my potential and I learned that if I worked hard and took ownership of my own development, the opportunities at Wood would be boundless.
So, with my sights set on learning and absorbing as much as possible, as quickly as possible, I progressed my career by taking on new opportunities with various roles across project controls, business services, commercial, and operations.
I don't have an engineering background, but my career pathway has led me to an operational role, where today I manage a multi-discipline team of 100 talented engineers and designers.
It's a fantastic team and every one of my teammates inspires me, in the way that they tackle complex challenges for our clients operating critical oil and gas infrastructure.
I have been asked by friends and family: why Wood? My answer is always the same. I work for a company that is committed to building an inspired culture, investing in people, and supporting them to learn, grow and feel empowered to try something new.
The highlights of my career have always been the people I work with and the relationships we build. I have never experienced teamwork like this, and although there are often hurdles and challenges to overcome, everyone rallies to support one another and remain results-focused to ensure we deliver performance excellence, always.
Being part of a high-performing team and going home at night knowing that we have delivered for our clients makes me so proud. Our standard of delivery is why we are retaining contracts and winning new work, propelling this period of growth. And all that growth creates opportunities for our team to progress, innovate and grow. Knowing that I am playing a small part in the career journey of my team gives me a great sense of achievement.
After twenty years at the company, I do often get the question: what's next? For me, it's continuing to learn, develop and safely deliver to our clients at Wood.
We have a clear strategy for growth, the company is adapting, evolving to deliver for clients in new ways, and solving complex challenges in critical industries. To be part of designing the future of energy is genuinely rewarding and I'm excited to see what's next – I know that it will be as fulfilling as the past twenty years have been, if not even more so.
#TeamWood is growing and there's never been a better time to join. Are you up for the challenge? View our latest vacancies online.
Recommended for you

Sir Ian Wood: Government beginning to realise EPL 'is not working'