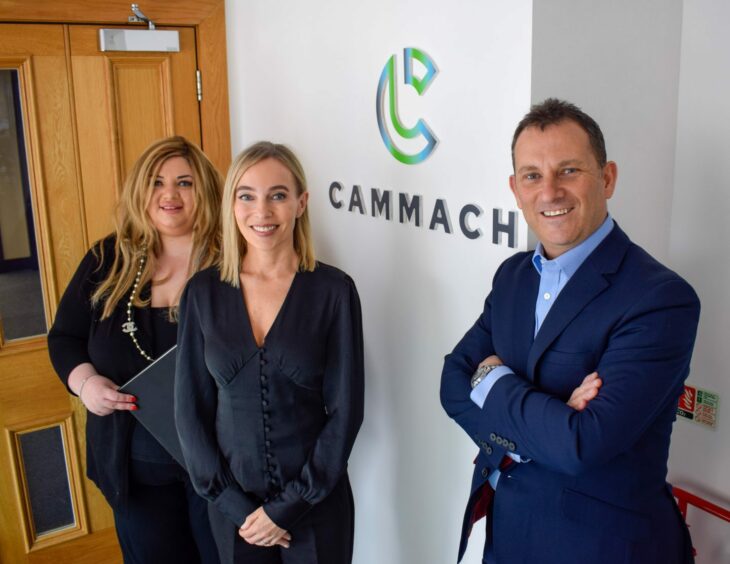 Leading Oil & Gas, Renewables and Space Industries recruitment agency, Cammach, has announced the launch of a dedicated Drilling & Wells division, at the same time appointing Drew Alexander to the role of Managing Director of the entire business.
The new team, headed up by former Business Manager, Drew Alexander – who boasts 25 years' recruitment experience, focusing the latter 15 years within the drilling & wells sector at manager / director level – will target growth in the UK and globally.
The team – including senior recruitment specialists, Nicola Allan and Rania Wanis – involved in Cammach's new division boasts a combined 43 years' experience in Drilling & Wells, and has doubled in size in the last three months with further hires on the horizon.
Speaking about the launch of the new business unit, Cammach's Drew Alexander said: "Having recently launched, revenues for the new division have grown rapidly, up by 65% in the last month of the quarter.
"Including my own experience in the sector, the senior recruitment specialists have a wealth of experience and an extensive network within the global drilling and well engineering market. They are supported by Engineering Recruitment Manager , Alan Golightly, who brings over two decades of experience working in high profile positions in the field.
"Already working with a number of major international oil and gas operators in multiple markets, we are gearing up for further growth and will be adding additional recruitment specialists to the team this year."
Speaking about Drew's appointment, Iona Currie, Group Recruitment Director at Cammach owner, GEG Capital, said:
"Drew has proven to be an outstanding asset to Team Cammach and the wider GEG Capital portfolio. Since joining, he has driven forward Cammach's launch of their new Drilling, Wells & Completions Division, showcasing his remarkable leadership and strategic capabilities. With his sights set on continued growth and development, Drew is poised to drive Cammach's growth in all areas throughout 2023-24."
Latest stage of Cammach growth strategy
The launch of a dedicated Drilling & Wells division is the latest stage in an ambitious growth strategy for the leading Aberdeen-based specialist Oil and Gas, Renewables and Space Industry recruiter. Former Cammach Managing Director, Iona Currie, who was appointed Group Recruitment Director at Cammach owner, GEG Capital, in November 2022 is tasked with growing the group's recruitment portfolio both organically and through acquisitions.
Owned by the Roy MacGregor-led investment group, GEG Capital, Cammach is one of Scotland's leading recruitment agencies. With a reputation for attracting high quality candidates, the company boasts an extensive database of exceptional people in all disciplines and wide network of international connections across the following sectors: Engineering; Drilling & Wells, Administration; Contracts, Cost & Planning; HR & Training; Accountancy & Finance; BD, Sales & Marketing; QHSE; Trades & Industrial; Supply Chain; and IT.
Recommended for you

Sinclair Bay Subsea under new ownership after MacGregor family takeover