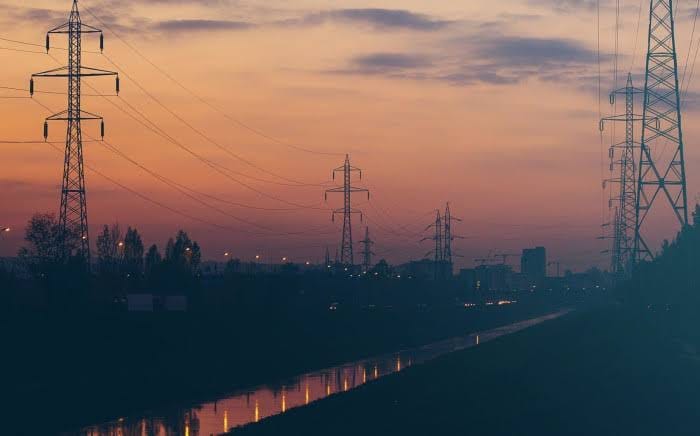 South Africa is facing a severe energy crisis. Eskom, the state-owned electricity utility supplying over 90% of the nation's power, has suffered from operational failures, maintenance issues and full mechanical breakdowns.
This has resulted in a steady decline in energy availability from its plants since 2016, leaving most of the population with electricity shortages and blackouts.
By the end of 2022, Eskom had only half of its power generation capacity operational, creating an estimated 6,000 MW baseload energy gap, forcing the company to increase its daily rationing of electricity to manage demand.
From the beginning of this year, users in South Africa have been experiencing scheduled power cuts (load shedding) for approximately 8 to 10 hours per day, a figure expected to continue rising.
These power disruptions have had a profound impact on businesses in South Africa, as unreliable electricity supply has resulted in higher operational costs and reduced productivity and profitability.
Recent research indicates that loadshedding has had a staggering economic impact of up to $17 billion (338 billion rand) over the past decade, and in 2022 it was estimated that loadshedding contributed to a significant 5% reduction in the country's GDP.
Bottlenecks in transmission
South Africa is predominantly powered by coal, contributing 80% of the total system load, while renewable energy technologies account for only 7.3%. This is noteworthy considering the country's abundant renewable energy resources, including solar, wind, hydro, and geothermal energy, which remain largely untapped on the continent.
To bridge the domestic supply gap and boost capacity, there is an urgent need for increased investment in energy infrastructure, particularly in renewable power.
However, many areas suitable for renewable electricity generation are situated far from major offtake centers and industrial energy consumers. Consequently, the potential of these vast renewable resources cannot be fully harnessed without the development of adequate long-distance transmission infrastructure.
A greater focus on investing in energy networks is crucial for fully unlocking the immense renewable resource potential in the region, with three primary development priorities:
Transmission infrastructure better linking to solar-rich resources in the Northern Cape.
North-south power transmission infrastructure.
Large-scale battery energy storage systems to support renewables.
And this issue is not limited to South Africa. There is a pressing need for investment in transmission capacity to interconnect countries and stabilise grid networks across the continent. In West Africa, for example, hydropower resources are strategically positioned in countries bordering the Atlantic, while solar resources predominantly lie in the Sahelian countries.
The establishment of an integrated transmission infrastructure across borders would enable these nations to benefit mutually from both sources of energy.
Investing in transmission networks allows countries to efficiently transmit electricity generated from renewable sources and facilitate a seamless integration into the grid. This move not only diversifies the energy mix but also reduces dependence on fossil fuels, making a valuable contribution to global endeavors for combating climate change.
Long-distance opportunities
'Energy wheeling' presents a vital opportunity to enhance generation capacity in grid systems, opening substantial investment prospects for the private sector. Wheeling involves transmitting electricity from a generator to a distant end-user using an existing transmission and distribution system.
In South Africa, energy wheeling has gained prominence as an effective means of supplying power to high-energy-consuming commercial and industrial (C&I) consumers.
South Africa's Electricity Regulation Act has undergone a recent amendment that raised the threshold for self- and distributed-generation power plants. This change has brought a renewed focus on energy wheeling as a scalable solution to promote the adoption of renewable energy and foster competition in the electricity market.
Energy wheeling frameworks and tariffs are proving to be instrumental in unlocking significant private sector investment in renewable energy generation by eliminating some of the geographical location-based constraints faced by C&I customers.
African Infrastructure Investment Managers (AIIM) has been actively investing in private sector energy solutions, supporting ventures like NOA Group Holdings, a vertically integrated net zero energy platform, and Starsight Energy.
These entities have increasingly engaged in distributed power generation for commercial and industrial clients, leveraging energy wheeling in markets with liberalising energy frameworks and robust grid infrastructure.
The role of the private sector
Successfully delivering energy to consumers relies heavily on developed transmission infrastructure, but resolving the energy crisis cannot be accomplished through grid investments alone. Fostering increased collaboration between private players and regional governments will be crucial to optimise renewable energy resources at a larger scale.
Historically, a significant challenge has arisen from transmission and distribution networks remaining the responsibility of power utilities, many of which are facing varying degrees of financial distress.
Transmission and distribution, being a complex network of assets, also poses greater complexities for private sector participation compared to power generation, reducing the attractiveness of private sector investment.
Some emerging markets have already unbundled their electricity sectors, allowing for more streamlined collaboration between public and private sector partners. In the case of South Africa, if the private sector intensifies its efforts to address transmission bottlenecks and facilitate the delivery of renewable energy both within the country and for export, it could lead to the permanent resolution to loadshedding and mark a significant step toward overcoming the energy challenges it faces.
Updated 2:06 pm to correct byline to investment director. 
Recommended for you

Businesses lambast 'historic mistake' as Sunak confirms net-zero policy slide