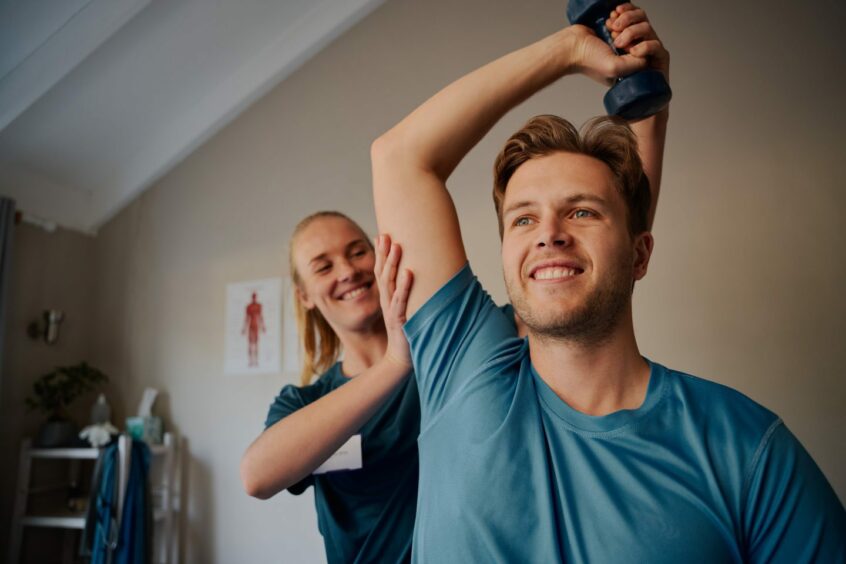 We have all had that sinking feeling when you are told that you are good to go, but you still feel that something isn't quite right. Ongoing recovery support is the true milestone in returning to work, engaging in beloved sports or activities, and enjoying social interactions.
Ongoing management of health concerns, whether it be an arthritic knee, asthma, or elevated blood pressure, often takes a backseat in people's busy lives. Yet, as the saying goes, "make time for your wellness or you will be forced to make time for your illness."
During the recovery process from any illness or injury, factors such as improvements in muscle power, sleep quality, and fitness levels can greatly influence the success of the journey and future wellbeing. For those working in the energy sector, where physical demands and unique workplace conditions can pose specific challenges, specialised occupational health assessments and guidance are particularly crucial, the World Health Organisation now suggests that one of the most underutilised "treatments" in modern medicine is exercise. Many people simply fall out of the habit of moving their bodies, while others face barriers such as cost, time constraints, or joint pain. However, most obstacles can be overcome with appropriate strategies in place, and the benefits to overall workplace population health can be far-reaching.
Providing access to support functions and identifying ways to motivate individuals to improve their health, maintain focus to pursue their goals. Providing opportunities for regular check-ins with healthcare professionals within the workplace environment can lead to increased wellbeing. For the individual returning from absence or injury an ongoing management review will not only speed up the recovery process but also potentially deepen there understanding of wellness and help prevent future health issues.
At TAC, we work closely with clients in the recovery and return-to-work process, using five adaptable guidance areas:
1. Maintain regular contact with employees during sick leave and phased return.
2. Plan and implement necessary workplace adjustments.
3. Seek and access professional advice and treatment as needed.
4. Plan, coordinate, and maintain an efficient return-to-work plan.
5. Regularly chat with the employee about their adjustment, including: a. Consulting throughout the process and managing post full return. b. Seeking clinical advice post return for any concerns. c. Checking in regularly.
Be aware that you may need to make reasonable adjustments for employees, as per the Equality Act 2010. As a manager, know that both physical and mental health conditions can be covered under this law. Additionally, if requesting a medical report, employers must follow the Access to Medical Records Act 1988 and be cautious not to breach the 2018 Data Protection Act when handling information about employees' absences. An employee's health details are 'sensitive personal data' under this Act and must be treated with care.
Recommended for you

North Sea offshore medics looking to unionise, fight for increased pay