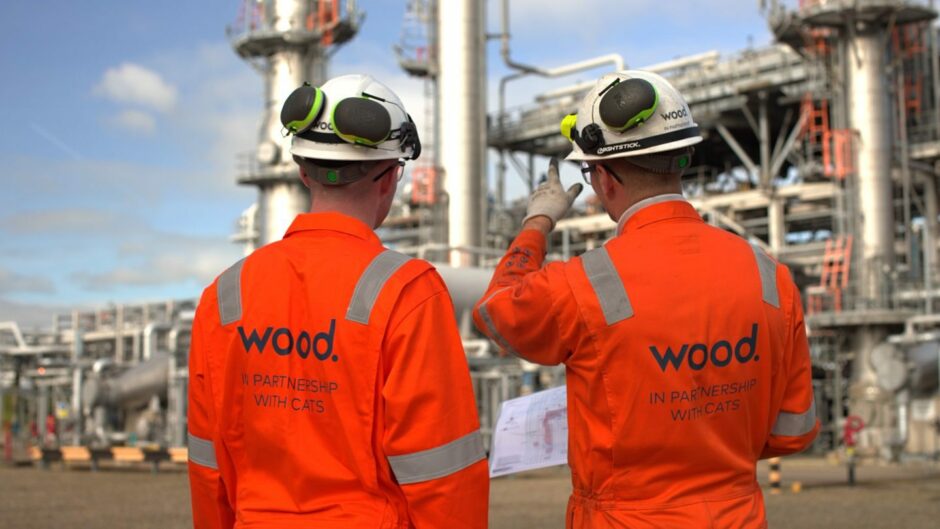 As domestic energy security hits the headlines again following the recent licensing announcement from the UK Government, Ellis Renforth, President of Operations for Europe, Middle East & Africa at Wood, explains the need for a more balanced outlook.
As thousands of energy industry leaders descend on Aberdeen for Offshore Europe, the issue of energy security is high on the agenda – and there has never been a better time to focus on how we walk the line between supply, demand and moving to a cleaner future.
The UK and the world needs affordable, reliable energy, produced as cleanly as possible, with decarbonisation at the forefront of industrial operations. That's a fact.
The question is how. How can the UK energy industry achieve this? The answer is not straightforward. We cannot simply turn the taps off and we cannot immediately stop using oil and gas to heat homes. We can, however, transition safely and reliably, utilising our basin and infrastructure to ensure a balanced, fair approach to transition at pace.
The Climate Change Committee outlined that oil and gas will meet 50% of the UK's energy needs in the 2030s, and in the 2050s, it will still provide 22% of total energy needs. At the same time, dialogue has continued from both industry and government on the need to reduce our reliance on oil and gas entirely and develop renewable energy. Add the cost-of-living crisis and geopolitical tensions into the mix, and energy security becomes a priority for us all.
To succeed, there are four key enablers that need to work in sync: long-term government policy, continued investment, reliable infrastructure, and the people and skills to ensure delivery.
Last month, the UK Government committed to issuing 100 new production licences in the 2023 Autumn round, stating that approving more oil and gas licenses is "entirely consistent" with reaching net-zero by 2050 and will bolster our energy security, making us less reliant on imports which come with a bigger carbon footprint.
Long-term, stable energy policy leads to confidence in the future of the basin and secures further investment. We are competing for capital on a global scale, but without it, our domestic supply will dwindle, and would lead to the reliance on imports.
The UK has the infrastructure in place, capable of supporting continued domestic production and our net-zero ambitions. A great example of this is the Acorn project. Wood supported the front-end engineering design for the project, which captures carbon at the St Fergus gas terminal then transports and stores it under the North Sea. Acorn CCS will reuse legacy oil and gas infrastructure to transport captured CO2 emissions and has very recently been given vital funding to advance to the next phase and support decarbonisation of energy in Scotland.
Underpinning the drive for energy resilience and net-zero is our people.
We have the expertise right here on our doorstep, and we must continue to develop our current and future workforce and build on the skills and know-how of our people, to safely deliver an integrated energy system combining oil, gas, hydrogen, carbon capture and other clean fuels and materials.
At Wood, we play our part by supporting clients to deliver energy security, globally. We share a commitment to ensuring safe, reliable and sustainable energy production and utilise decades of engineering, procurement and construction management, and operations and maintenance knowledge and expertise to ensure the UK continues to have the energy mix it needs.
We are already on the path to transition. We recognise the enablers needed to ensure its success – investment, government policy, a skilled workforce and reliable infrastructure. Now, it's time to walk the line, find the balance and showcase the UK as an energy system fit for the future.
Wood is exhibiting at Offshore Europe on stand 3D40. Ellis will be joined by Jenny Stanning, OEUK, Simon Roddy, Shell, Alan Murray, Kellas Midstream and Steve Nicol, Wood in a plenary panel session on Wednesday September 6 11.30am to discuss the energy security balance.
Recommended for you

UK Risks Power Supply Crunch in January as Nuclear Plants Halt