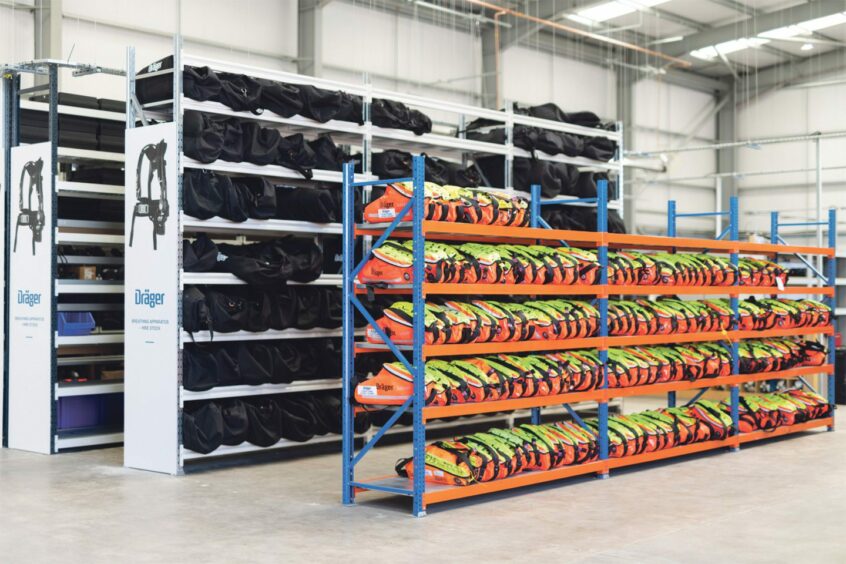 It doesn't take an economist to realise there has been a dramatic change in the cost of nearly everything across our lives – both business and personal.
Whether it is the price of fuel or electric, the cost of a supermarket shop or the investment required to ensure an organisation can continue to operate efficiently, we are all feeling the effects of a turbulent few years.
And while there will be a multitude of reasons that have led to the situation we find ourselves in, in times of strife it is up to all of us to find a solution. Whether it's shopping around or switching supplier, or completely changing how we do things, such as moving from fossil fuels to electric, it is good practice in our business and personal lives to reassess how we live and operate.
A report from consultancy firm McKinsey & Company earlier this year stated the "two major supply-chain security risks now are volatile costs and uncertainties around labour and material supply", which illustrates the need to do things differently.
As Albert Einstein said: "The definition of insanity is doing the same thing over and over again and expecting a different result." We don't all need to have Einstein's level of genius to influence change, but we can all make a difference.
Being able to change means being flexible to the situation we find ourselves in, and there are plenty of examples of that across the energy industry.
Some companies are already switching the way they operate, with one of the most attractive ways to reduce costs being to switch from a model which sees them buy equipment to one that sees them hire instead.
At Dräger Marine & Offshore, one of the leading producers of protection systems in the marine and offshore industry, we have seen an increase of around 20% in the number of quotes provided in response to hire inquiries in the period between July 2022 and 2023.
With the cost of ownership increasing, it is positive for organisations like ours that the industry is looking at a different way of doing things – something that has helped lead to a 46% growth in the hire division of the company in the same 2022/2023 period.
That has been boosted by being able to offer customers the likes of our Rental Robot – a vending machine for safety equipment that can be installed on and offshore.
The automated release and return station for safety equipment allows users to get reliable, 24-hour access to the safety technology, tools and consumables they need, whether it is for items as small as gas detection devices or large respiratory protection equipment. The system also provides a detailed utilisation report and auditable trail as well as being able to control the release of equipment to only trained and competent users.
Being the only safety equipment manufacturer based in Aberdeen, we have a plethora of equipment available at a moment's notice, which is another attraction for customers.
They know that as well as being able to obtain kit they can take away and return to suit their needs, it's also critical they know what they are receiving is of the highest quality. They also know it has been serviced and maintained to the highest standard.
Lead times for equipment is another issue that has been affecting the industry, but with a recent £600,000 investment in hire stock held in Dyce, we are able to help customers ensure their operations can continue by eliminating the need to wait for their own pieces of kit to arrive on site.
Being flexible and able to offer customers what they are looking for, as well as advising them on what they could be doing, places us as a trusted source. Part of that trust is the ability to supply items through a service exchange option which means clients will not be without their equipment or have to send it offsite for servicing.
As well as this, on Wednesday we will be showcasing everything the company has to offer the marine and offshore sector during Offshore Europe.
Technical teams will deliver demonstrations at our facility, with lunch and refreshments and for those who register, a free parking and shuttle service will run to and from the show every 15 minutes.
According to McKinsey & Company, firms that are taking measures to secure their supply chain and avoid market volatility are saving around 15% on costs. It doesn't take Einstein to realise the hire market is one that is going to continue to grow.
The model, coupled with the ability to move large quantities of equipment quickly to ports across the UK, is ever more appealing and is giving customers peace of mind that while they may not own the equipment outright, they can be certain they've made a good investment both in financial and safety terms.
Recommended for you

'Novel approach' needed to meet ScotWind floating supply chain ambitions