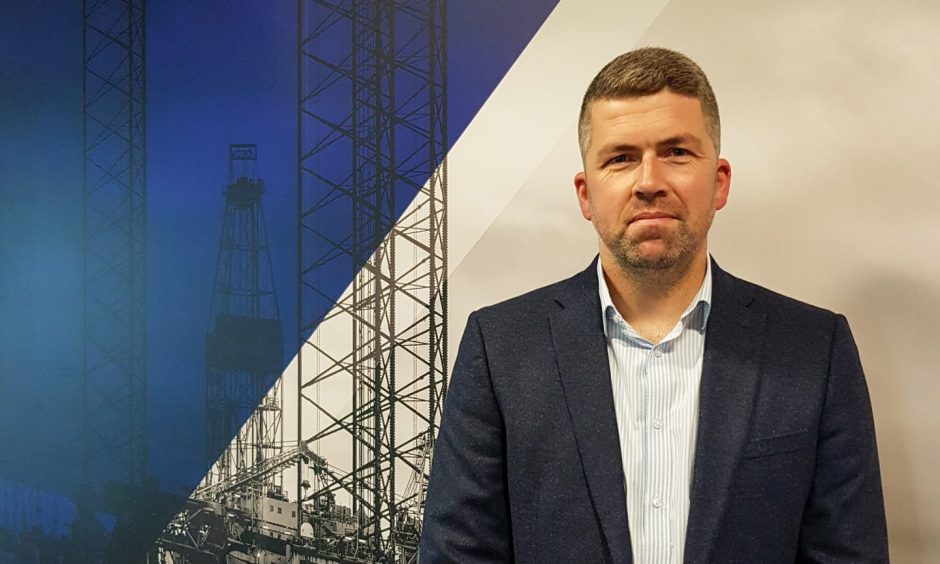 Recently, Aberdeen's Well-Safe Solutions hired its first ever energy transition manager and the firm's director of strategy and commercial recently said that CCUS is a key part of the transition, as is geothermal.
Chris Hay said: "When you look at our position in the market, we very much sit in an energy transition space to enable and support our clients through the energy transition."
Well-Safe Solutions appointed Alexa Duncan as its first energy transition manager last month as the firm looks to add carbon capture and storage (CCUS) and geothermal project capabilities to its offering.
Mr Hay said: "Alexa has a huge amount of experience from a well engineering perspective." According to the Well-Safe Solutions director of strategy and commercial, Ms Duncan will "act as a focal point to help us move forward in our offering with CCUS and eventually into geothermal as well."
The Well-Safe Solutions' HR team are "active in going to various career fairs, specifically targeting graduates, apprentices" said a company spokesperson as it looks to grow its skills base in the sector.
The spokesperson for Well-Safe Solutions added: "There is still that lingering perception that oil and gas is dirty, it's dangerous, we're contributing to climate change, which is obviously very far from what Well-Safe is doing.
"We're trying to engage with people early, at a formative stage of their careers, that's a big thing for us."
When Ms Duncan took up the energy transition manager role at Well-Safe Solutions she said: "With the North Sea Transition Authority (NSTA) estimating CO2 storage capacity of 78 billion tonnes on the UK continental shelf alone, there is a clear opportunity for Well-Safe Solutions to apply its considerable expertise when assisting our clients on the journey to net-zero carbon emissions.
"In addition, extensive growth is also predicted within the geothermal market. I'm passionate about the energy transition and very much looking forward to collaborating with our highly experienced well engineering and subsurface teams on upcoming projects internationally."
Mr Hay explained that the firm is already making headway in the CCUS market. The strategy director said: "Talking about CCUS, more specifically, it's definitely a market we have aspirations to grow into.
"Fortunately, we have a head start there, we've already completed two fairly significant pieces of study work for two major clients.
"It's also something that we're part of from an industry leadership perspective. James Richards, who's our well abandonment director, is a co-chair of the Well Decommissioning Guidelines, which OEUK produce, but also in recent years, there's a supplementary guideline that sits alongside them called the well decommissioning guidelines for CO2 storage.
"James is also part of the committee who are developing those guidelines. We're already taking an active role and trying to lead the industry in that area as well."
Mr Hay added that Well-Safe Solutions' work in the oil and gas sector and the level of expertise it has amassed is helping it secure work in the energy transition space.
The director of strategy and commercial later commented: "We didn't win these pieces of work by chance. We targeted these scopes specifically for the people and capabilities we have in the business in order to help major operators navigate the energy transition.
"From our perspective, the engineering expertise, capabilities and people that we have in the business are all vitally important in delivering the energy transition with our clients"
Currently, the UK has strong ambitions. The government is targeting the storage of 20 to 30 million tonnes of CO2 per year by 2030.
The goals are set to expand after 2035, surpassing the current ambitious target of over 50 million tonnes annually by the middle of the upcoming decade.
Mr Hay commented: "CCS is a discipline we are growing into. We already have a good track record in delivering engineering support for a large proportion of the wells earmarked for this in the North Sea.
"We have carried out engineering work as well as early assessment and screening in order to quantify the key risks associated with planning for carbon storage."
"It's something that we want to continue building and aligns well with our desire to support and enable the energy transition. The skills that we have within the team perfectly complement this ambition."
Looking to expand the business down under
In addition to supporting clients with their CCS requirements, Well-Safe Solutions is growing in new regions, with a strong focus on Australia and Asia-Pacific.
Earlier this year the Aberdeen firm looked to make moves in Australasia after identifying an A$50bn decommissioning opportunity.
To take charge of this expansion, the plugging and abandonment specialist, Well-Safe Solutions, has expanded into the Asia Pacific region after appointing Massimo Delia as general manager of the newly created Well-Safe Solutions Pty Ltd.
Speaking on Massimo Delia's appointment, Mr Hay said that "he would be looking to develop the Well-Safe Solutions offering throughout the region."
He added: "Massimo will be based at our office in Perth, Western Australia. We'll use this base as a hub to grow our offering throughout the region."
In an assessment of Australia's offshore oil and gas decommissioning liability, industry body Centre of Decommissioning Australia (CODA) forecast multimillion dollars worth of work ahead.
CODA has identified that most of the estimated spending will be plug, abandonment (P&A), and pipeline removal.
This includes the abandonment of over 1,000 offshore wells and further onshore work.
The opportunities of work in the region are already being realised by Well-Safe Solutions as the firm's director of strategy and commercial told a reporter: "We established the entity three, four months ago and we've just recently picked up some engineering work from a major Australian operator."
Mr Hay added: "We're working on an exciting subsea engineering study with real potential. It's been great to get Massimo involved in a contract award so soon into his time with us.
"Beyond that, we're engaging with clients and prospects across South-east Asia, including Malaysia."
Mr Hay said that following a trip to the Perth office, Well-Safe Solutions is already seeing the space as "a hub for Australia and the wider Asia PAC region" as the firm engages with potential clients.
The firm aims to keep the ball rolling relating to the early success it has seen in the southern hemisphere as further expansion is planned.
Mr Hay explained: "We are looking to build out our engineering capabilities even further throughout the region.
"With collaboration a key promise of the Well-Safe Solutions offering, our UK team works in tandem with its counterparts in Australia. We are also looking at boosting that local capability by having engineers 'in country' in Perth."
The talent Well-Safe Solutions has in the north-east of Scotland is set to support this expansion down under. Mr Hay explained that the firm is "identifying some of the engineering team to potentially go down in support in the short term and hopefully long term as well as we build that capability."
Well-Safe Solutions looks to replicate the success it has achieved in the North Sea by applying what it has learned in Europe to its expansion in Australia.
The firm looks to apply the "same approach that we've currently got in the North Sea, so we're really using the North Sea as a blueprint for what we want to do in Australia," says the Well-Safe Solutions director of strategy and commercial.
Mr Hay added: "If you look at our timeline as a business, it's taken us six years to get to that point.
"However, the big plus for our operations throughout Australasia is that the supporting functions – such as our business management system and environmental and safety protocols – are already well-established and tested.
"As a result of our operations in the North Sea, we're looking forward to incorporating the lessons learned into our flexible offering and delivery models in the region."
Recommended for you

Strengthening the future of clean energy with TRAC Renewables