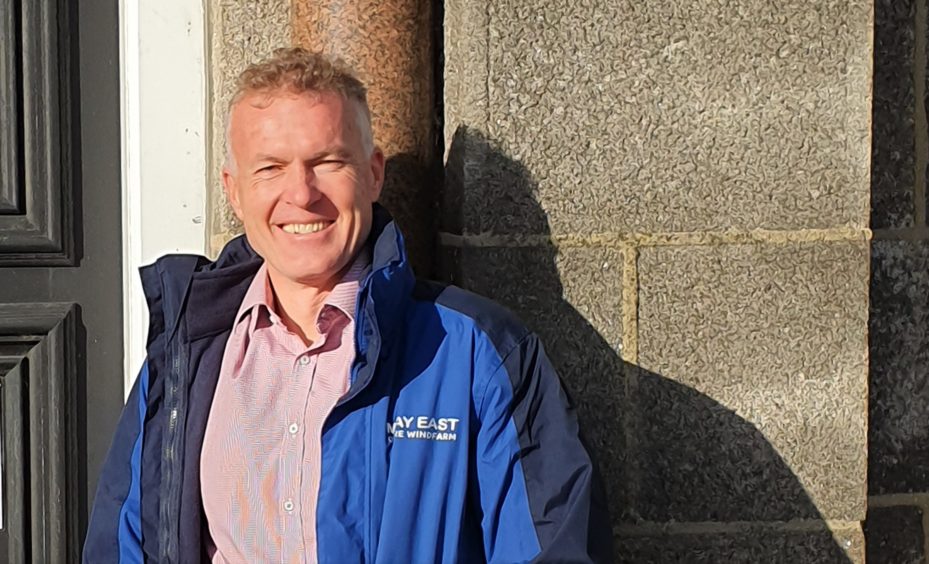 Delays to onshore work should not affect the schedule of Scotland's largest planned offshore wind farm and will be "full steam ahead" after Covid-19 restrictions lift, according to the project boss.
Marcel Sunier, project director for the Moray East Offshore Wind Farm, said the 100-turbine development in the Outer Moray Firth has experienced the "knock on effect" of the coronavirus pandemic.
But he claimed that despite the stoppage of some parts of the delivery works the project is "more or less on track".
Onshore substation work was halted as part of the Scottish Government's coronavirus measures on essential work – the UK-wide restrictions also stopped jacket manufacturing at Smulders yard near Newcastle for over a week.
However, Mr Sunier confirmed that offshore work on the wind farm has not been affected by the virus pandemic.
He said: "Every person has been dealing with Covid-19 at the moment but everything is more or less on track.
"Some onshore substation work has stopped following the Scottish Government guidance.
"Nobody factors in a pandemic. We need to see how we can resume work in a safe manner.
"We'll need to look at how we can safely do social distancing, etc. If it is too risky then we will do what we need to do to protect our people and making sure this virus cannot spread."
Granted consent in 2014, the 950 megawatt (MW) project is 33.3% owned by EDP Renewables, Mistubishi subsidiary DGE holds 33.4%, French firm Engie holds 23.3% and the remaining 10% stake is owned by China Three Gorges.
Mr Sunier said post-coronavirus his team will be "full steam ahead" to complete the project on time.
He added: "We look forward to continuing and we are so far ahead with the project that even though we have been dislodged it makes little difference, as things stand.
"We have adjusted to the situation and is excited to deliver Scotland's biggest infrastructure project."
Recommended for you

Third Beatrice survey contract supports 50 jobs at Rovco