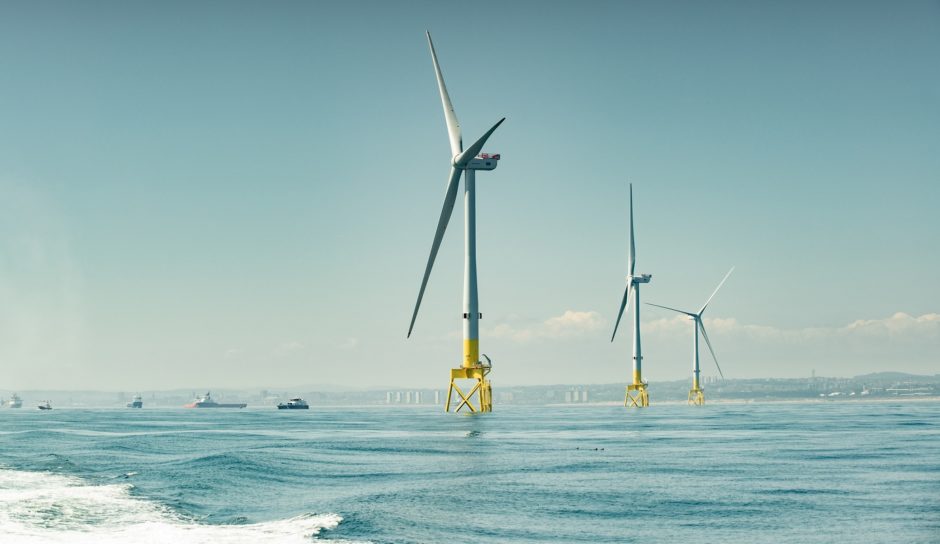 Offshore engineering firm Subsea 7 has announced a multi-million pound deal for a giant wind farm project in the Dutch section of the North Sea.
The deal, agreed with Swedish wind developer Vattenfall for its Hollandse Kust Zuid offshore wind farm, will see Subsea 7 provide transportation and installation of approximately 140 wind turbine monopile foundations and nearly 200 miles of inner array grid cables.
The contract is understood to be worth between £120 million and £240m.
The Hollandse Kust Zuid development will be the first subsidy-free wind farms in the Netherlands.
Steph McNeill, executive vice-president of Subsea 7 Renewables, said: "We look forward to working collaboratively with Vattenfall as a trusted partner to install the foundations and inner array cables for the Hollandse Kust Zuid 1-4 wind farms and help to deliver the first subsidy-free offshore wind project in the Netherlands."
Once complete the wind farm will have an installed capacity of approximately 1.5 gigawatts (GW), which will meet the electricity needs of approximately 2-3 million Dutch households.
In Scotland, Vattenfall is perhaps best known for its £300 million European Offshore Wind Deployment Centre (EOWDC) in Aberdeen Bay, but the company also has a
number of big wind farms in development within the UK southern North Sea.
The Norfolk Vanguard and Boreas projects are the firm's most dominant and between them will look to generate 3.6 gigawatts – representing the biggest part of Vattenfall's European pipeline.
Catrin Jung, head of offshore wind at Vattenfall, said: "We look forward to working with Subsea 7 on this exciting project.
"The Netherlands is an important market for us and we are very happy to contribute to making the Dutch energy system more sustainable and support our customers, large and small, on their way to fossil free living."