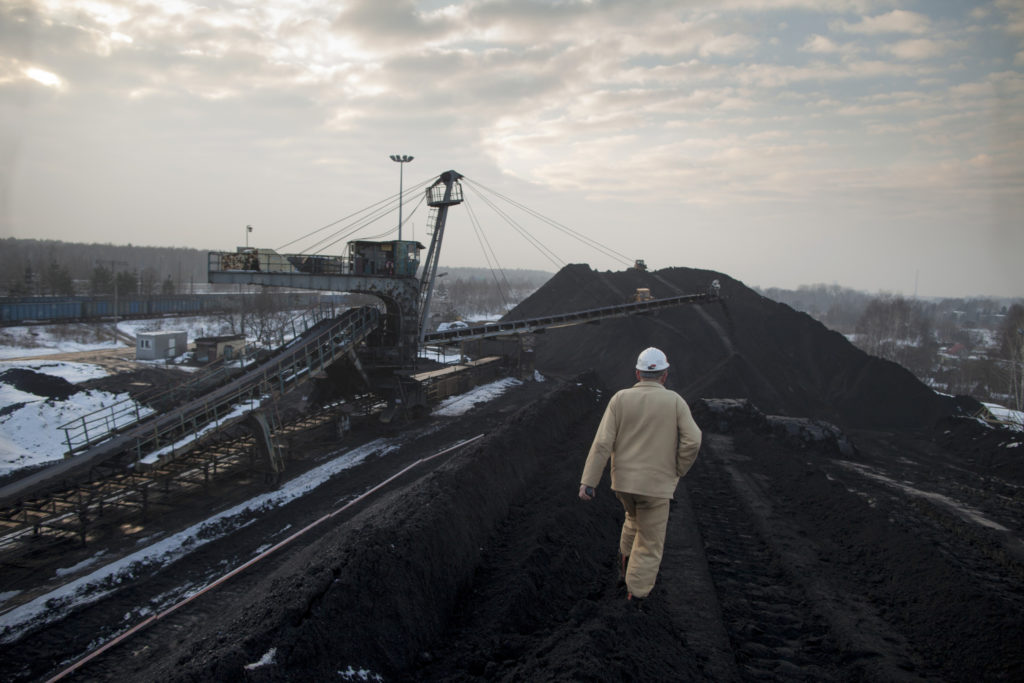 Polish oil refiner PKN Orlen's announcement that it will only complete the 1 GW Ostroleka power plant if it is fuelled by gas and not coal signals that Poland's energy transition is underway.
PKN Orlen announced this week that it will only invest in the controversial Ostroleka C power plant in northeastern Poland if plans to fuel the plant by local hard coal are scrapped in favour of gas, most of which will be imported from abroad.
The PLN6-billion ($1.4bn) power plant project is a 50:50 joint venture between Energa and Enea S.A. However, PKN Orlen's recent takeover of Energa means it has carried out a review of the Ostroleka C project.
In a statement, PKN Orlen said that current and projected prices for gas, coal and EU carbon allowances meant that a gas-fired plant would produce electricity at a lower cost than a coal plant. A gas-fired plant would also be more compatible with the EU's climate targets and would be more flexible to partner intermittent supply from renewables, the company noted.
If running on coal, it is seen as highly unlikely that Ostroleka C will ever be profitable despite winning a capacity contract in national auctions which researchers at Moody's Investor Service estimate is worth around PLN2.6bn over its 15-year duration.
Rising costs of EU carbon allowances have put profit margins of coal-fired generation assets under pressure in Poland as in most other European countries. On Wednesday, Enea announced that it had written down the value of Ostroleka C by around PLN1 bn.
Hard coal and lignite – the majority from domestic mines – accounts for around 80% of electricity generation in Poland, while gas and wind account for around 7% and 8% respectively. Coal forms the backbone of the Polish economy, reflected in the fact that Poland was the only member state absent from the EU agreement on climate neutrality signed last year.  Domestic coal also contributes to Poland's national energy security objectives.
However, there are signs that gas – as well as renewables –  gradually will replace coal in the electricity mix. Poland's 10-year energy and climate plan submitted to the European commission says it expects the share of coal in the electricity to have fallen to around 56-60% by 2030 and decline further after that.  There are also plans to build a nuclear power station by 2033, but this seems a long shot for now.
Gas imports
Poland consumes just under 20 bcm/year of gas; almost all is imported from abroad and earlier optimism surrounding its domestic shale gas potential has faded. However, the country is increasingly diversifying away from Russian gas imports. LNG imports via the Świnoujście terminal keep rising and stood at 3.4 billion cubic metres in 2019 after regasification, up from 2.7 bcm the year before. The US and Qatar are the main suppliers through long-term contracts. Moreover, the 10 bcm/year Baltic Pipeline will allow the country to import Norwegian gas via Denmark probably by October 2022.
Even Russian gas is getting cheaper; a five-year long price dispute between Gazprom and Polish gas incumbent PGNiG came to an end in March when a Stockholm Tribunal ordered the Russian company to retrospectively lower the gas price in line with prices on Western hubs. However, Poland's long-term contract with Gazprom expires in 2022 and it is doubtful whether it will be renewed.
The Ostroleka C coal plant was originally planned to be commissioned in 2023 and some of the structures have already been built. Converting the plant to a CCGT is a hefty technical manoeuvre and may delay the project.
Other gas-to-power projects in Poland include the 450 CCGT unit at Stalowa Wola CHP plant in southeastern Poland, a joint venture between PGNiG and Tauron which is expected to be commissioned later this year. PGNiG's 450 MW CCGT unit at the Zeran CHP plant in Warsaw is also expected to be commissioned this year.
Further out, PGE's 1.4 GW CCGT project at Dolna Odra near the Świnoujście LNG terminal seems to be on track for 2023 commissioning.
Poland has huge potential for wind power both onshore and offshore. There have been promising signs lately after investments stalled in previous years due to regulatory changes. Poland auctioned 2.2 GW of onshore projects in December last year and the average bid was €49/MWh, which was lower than the wholesale electricity price.
Poland's draft law on energy strategy has yet not been signed due to internal discussions in the government. Presidential elections were due to be held in May but have been pushed forward due to the COVID-19 pandemic.
Recommended for you

Political will and Europe's energy security challenge