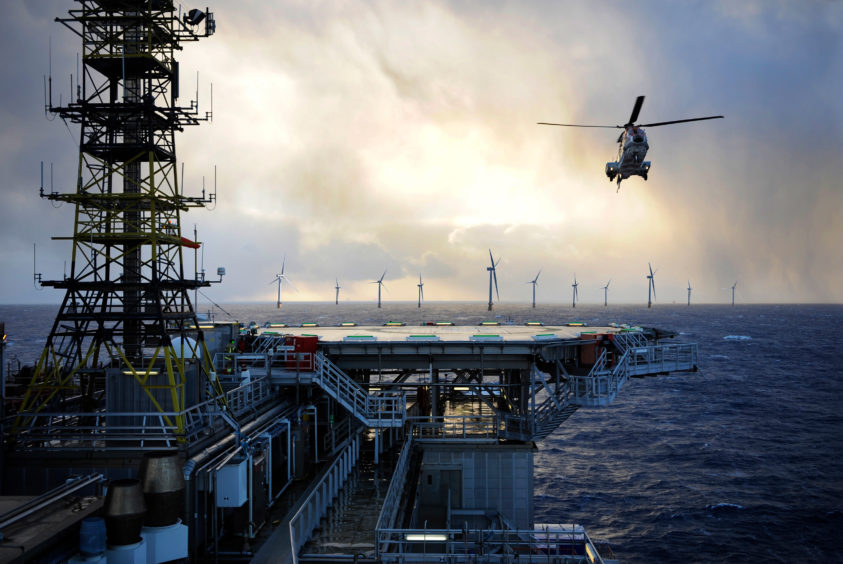 Two leading energy technology and innovation organisations have teamed up to help accelerate the United Kingdom's transition to net zero.
The Energy Transition Alliance (ETA) is a five-year collaboration between the Oil & Gas Technology Centre and the Offshore Renewable Energy (ORE) Catapult.
It will work alongside the energy industry to channel funding aimed at developing advanced technologies.
It also hopes to help create thousands of new jobs in offshore wind by 2030.
Politicians in Westminster and Holyrood have welcomed the move, describing it as "another step" towards developing a greener society and economy.
The UK and Scottish Governments currently have a legally binding target to bring all greenhouse gas emissions to net zero by 2050 and 2045 respectively.
The ETA has launched its collaboration today by setting out five initial projects, which it claims will be of "vital importance" to the energy transition.
They include reducing the cost of floating wind turbine foundations, developing AC/DC conversion technology to reduce CO2 and eliminating emissions from oil offshore platforms by powering them from shore with renewables.
It also aims to create a commercially viable solution for wind turbine decommissioning, which is expected to generate around £787 million.
Colette Cohen, OGTC CEO said: "The creation of the Energy Transition Alliance comes at a pivotal time for our industry and the future of the North Sea as we transition to a net zero basin. Technology, innovation and a willingness to work cross sector will be essential if we are to successfully deliver on our net zero goal."
Andrew Jamieson, OREC Chief Executive said: "The energy transition to deliver net zero presents a massive opportunity for the UK. Innovation to meet the global demand for green energy technologies will ensure that we retain our world-leading position in offshore renewables, creating many thousands of jobs and significant economic growth".
"Floating offshore wind in particular is an area of massive potential, and the oil and gas industry's extensive experience of operating in the marine environment for many decades can be the enabler that ensures that the UK not only delivers a complete energy transition, but also a sustainable, world-leading green energy industry".
UK Minister for Energy and Clean Growth, Kwasi Kwarteng, said: "Collaboration across the energy sector will be essential to achieving our climate goals, and it is great to see the Energy Transition Alliance working towards developing new technologies, creating green jobs and helping the transition to a cleaner future."
Scotland's Energy Minister, Paul Wheelhouse, mirrored his comments: "This will benefit the wider Scottish energy sector and supply chain, maximise the economic benefits and support sustainable jobs in the long term, fully in line with our commitment to a just transition."
Recommended for you

Aberdeen in line for jobs boost as Spirit unveils plans to repurpose gas fields