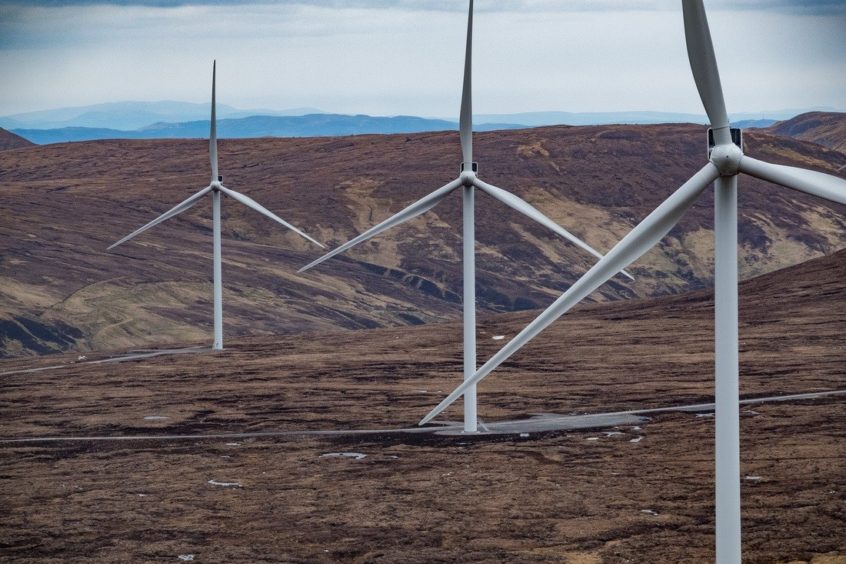 Leading figures in onshore wind have voiced concerns that a lack of resources for local authorities could create a "barrier" to renewable projects.
Hazel Gulliver from ScottishPower and Jamie Maxton from SSE Renewables both called for clarity around planning to speed up the delivery of major green energy developments.
The Covid-19 pandemic has hit the coffers of councils up and down the UK as they try to protect communities and keep lifeline services running.
Onshore wind farm planning applications have to go before local authorities and developers are worried that, as resources are stretched thin, delays in approving projects will become inevitable.
Speaking during Scottish Renewables Onshore Wind Conference 2020, Ms Gulliver said: "We often talk about things that the Scottish Government can or can't do but planning is clearly one of their areas. Making sure local authorities are properly resources is going to be an issue that we come across more and more as the volume of projects increases.
"We mustn't lose sight of the facts that we need people there to deal with the projects coming through or we're never going to get anywhere. It's a bit of a tangent but it's one of the most important things we need to make sure is right."
Mr Maxton said: "Resourcing at a local authority level is becoming increasingly important. I think it's quite a simple issue to address but if we don't address it then there's a danger it becomes a genuine barrier to deployment for both offshore and onshore developments."
Recommended for you

Gigawaters S2 #3 – Economic Impact of the Wind Power Ecosystem