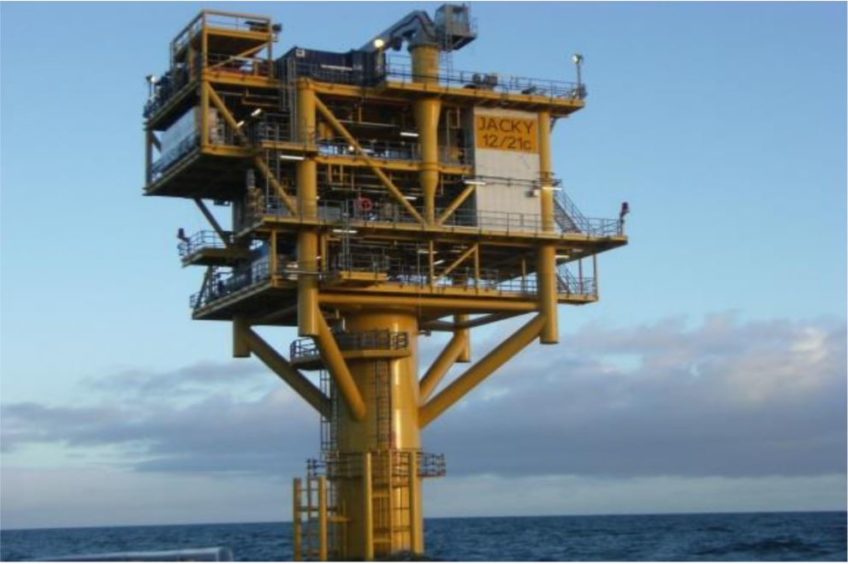 Ithaca Energy has celebrated an "offshore first" as one of its North Sea platforms has become 100% powered by renewable energy.
The Jacky installation is now fully powered by wind and solar energy, according to the operator, after installation of an "EnergyPod" on board by Wood and Netherlands-based Amphibious Energy.
Aberdeen-headquartered Wood said the pod will ensure the Central North Sea installation is powered this way until it is decommissioned next year.
Ithaca took to social media to celebrate the milestone.
It said: "As we continually seek to minimise the environmental impact of our operations and find innovative ways to reduce our carbon footprint, we are delighted that our Jacky platform is now 100% powered by renewable energy.
"Thanks to Wood and Amphibious Energy for their work installing the wind and solar EnergyPod, an offshore first!"
Jacky – a small, normally unmanned installation which is no longer producing – would already have relatively low emissions compared to larger assets in the North Sea.
However, the milestone comes as more operators seek to reduce emissions through green energy and electrification of their platforms.
Last year BP confirmed it was looking at plans to deploy this at its platforms in the Central North Sea and West of Shetland (WoS).
Earlier this year the Oil and Gas Technology Centre announced plans for an "Energy Hub" in Shetland, with the ambitious goal of helping assets in the WoS region go net zero within the next 10 years.
It comes as the UK – and the North Sea oil industry –aim to become net zero emitters by 2050.
Wood said: "Asset decarbonisation and the Energy Transition is high on the agenda as we look to contribute to the North Sea's NetZero ambitions.
"Wood recently completed work with Amphibious Energy to install a wind and solar EnergyPod onto the Ithaca Energy owned Jacky platform in the Central North Sea.
"The EnergyPod means that Jacky will be fully powered by renewable energy until it is decommissioned in 2021, an offshore first for this type of system."
Recommended for you

Exclusive: Over a third of North Sea workers too heavy for lifeboats