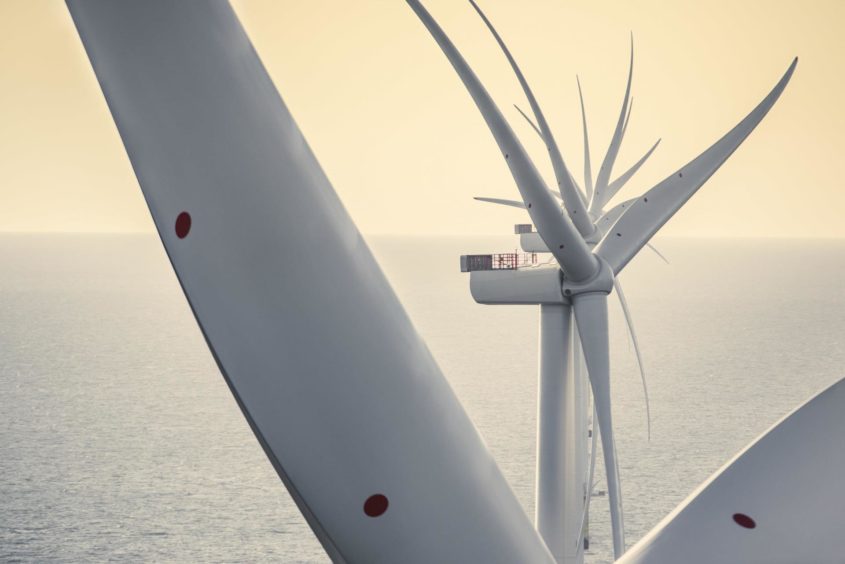 Total and investment giant Macquarie have won rights to develop a wind project of up to 1.5 gigawatts off the UK.
The Crown Estate's fourth offshore leasing round has granted the 50-50 joint venture the seabed lease off East Anglia.
The project represents "significant early stage investment" in the UK offshore wind sector for both companies, Total and Macquarie said.
The French energy giant snapped up a majority stake in the Seagreen wind farm off the Angus coast in Scotland last year.
Macquarie, which last year put its weight behind Pale Blue Dot which operates the Acorn CCS project near Peterhead. will play its 50% role through its Green Investment Group (GIG).
Total is aiming to go net zero by 2050, by which point its renewables and electricity portfolio "could account for up to 40 %" of its sales
Julien Pouget, senior vice president of Renewables at Total, said:  "This success builds on our historical expertise in the UK offshore and is paving the way to expansion of our renewable energy offering in the country in line with our strategy of becoming a broad-energy company".
"We continue to support the energy transition goals of the UK. This project is our largest renewables development in Europe to date and an important step toward our 2050 net zero ambition."
The pair were awarded the lease for an annual option fee of £83,000 per MW/year during the development phase.
GIG and Total are currently partnering in South Korea to co-develop a "major portfolio" of floating offshore wind projects.
This latest lease grows the Macquarie GIG offshore wind portfolio to more than 13GW, according to global head of investment Mark Dooley.
He said: "With this investment, we're continuing our pioneering role in the UK's energy transition, and helping to establish offshore wind as the backbone of its new low-carbon energy system.
"Building on our track record as one of the country's largest funders of offshore wind, this represents a significant increase in our commitment to the UK's offshore wind sector."
Energy giant BP also had success in the Crown Estate Leasing Round 4, making its entry into the UK offshore wind market.
Recommended for you

Work starts on ScottishPower's East Anglia 3 offshore wind project