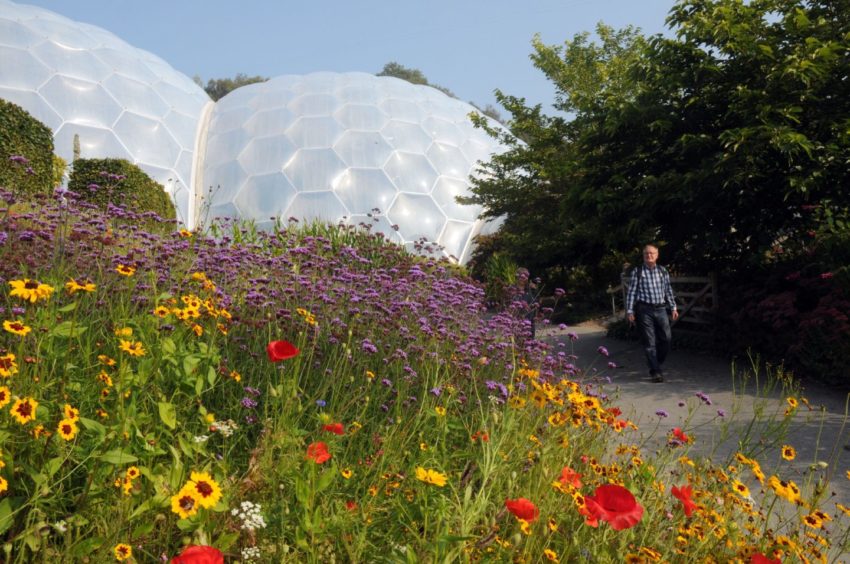 Global engineering and technology consultancy Vysus Group will provide health and safety services to support the development of a UK geothermal project.
Eden Geothermal – a partnership between Eden Project, EGS Energy and BESTEC – is in the first phase of a two-well development to unlock geothermal energy in the granite beneath Cornwall.
Eden Geothermal has secured funding of £9.9 million from the European Regional Development Fund, alongside £1.4m from Cornwall Council and £5.5m from institutional investors, to drill a 4.5km deep well at the Eden Project, and heat its famous Biomes, greenhouses and offices.
The second phase will comprise another 4.5km well plus an electricity plant.
Vysus will develop a safety and environmental management system (SEMS) under ISO 45001 requirements and provide a health and safety advisor.
Once established, the SEMS and associated health and safety documentation will promote continuous progress towards making safety and environmental protection an integral part of the company's culture.
The contract, which will last approximately 30-weeks, includes providing independent health and safety advice and audits during the deep drilling and well testing programme at EGL's deep geothermal site at the Eden Project.
Advice will be provided at a corporate level to ensure that relevant regulatory responsibilities are met, and that activities are carried out in accordance with UK HSE requirements for drilling and associated activities on the site.
Geothermal resources in the UK have the potential to deliver up to 20% of the country's energy needs in a reliable and sustainable way.
By 2050, the country is expected to reach its zero emission target by additional exploitation of geothermal energy, and the UK Government has set aside over EUR 300 million to invest in district heat networks over the next few years.
Vysus, formerly Lloyds Register Energy, was bought from LR by London-based investment firm Inspirit Capital in October 2020 for an undisclosed fee, with the transfer of 650 staff globally. It has around 80 employees in Aberdeen.
Steve Harris, HSSE Lead at Vysus, said: "This is a truly exciting project for Vysus Group to support as the geothermal sector will grow exponentially over the next decade.
"By employing our specialist HSE team, Eden Geothermal can rest assured that we will be employing industry leading practises whilst developing a safety culture built upon integrity and operational excellence.
"This will result in the risks to people, including the surrounding community, environment, assets and reputation being reduced to a level that is as low as reasonably practicable.
"As a result, Vysus Group personnel and processes will be instrumental in delivering a safe, sustainable and legally compliant project.
"We look forward to developing our relationship with Eden Geothermal into one of trusted business partners as this project continues and beyond."
Gus Grand, executive director at Eden Geothermal, said: "Low carbon energy development in the UK continues to evolve and geothermal energy will play a significant role in helping to achieve net-zero emissions by 2050.
"Vysus Group's commitment to the energy transition along with its proven delivery in specialist health and safety provision to drilling campaigns, makes the company a natural fit in helping us succeed with our operational objectives."
Recommended for you

Wave energy – floating wind hybrid could aid oil and gas decarbonisation