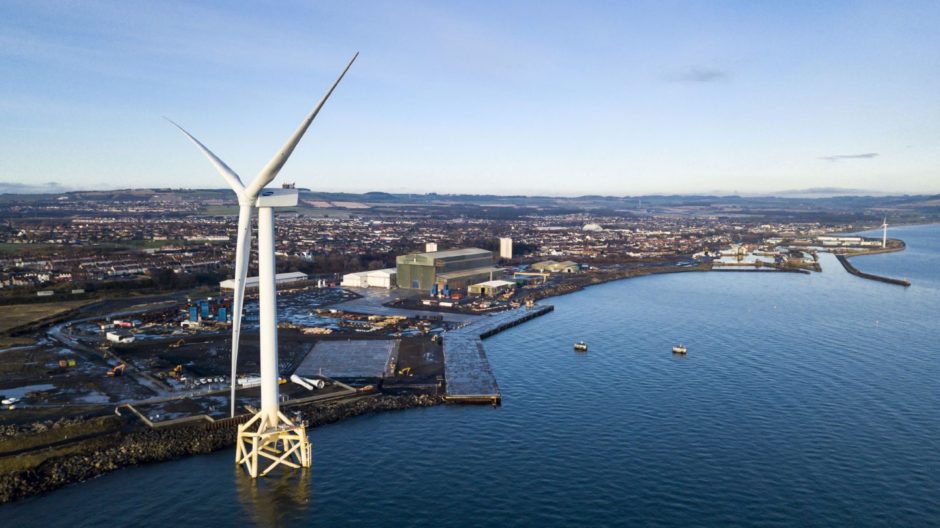 InfraStrata is hoping to raise more than £13 million having recently secured a major fabrication contract for a Scottish offshore wind farm.
The London-listed firm is allocating a minimum of 30,000,000 new ordinary shares, at a price of 30 pence per share, to existing and new investors.
The initial placing is being carried out in two sections, which are expected to yield at least £3.6m and £5.4m each.
An open offer of up to 13,567,696 new ordinary shares will also be issued to qualifying shareholders, again at a price of 30p – the move could raise an additional £4.1m assuming full uptake, InfraStrata said.
A circular containing further details of the fundraising and general meeting to be held on May 24 is being posted to shareholders later this week.
Immediately after the announcement, shares in InfraStrata dropped, with the move poised to dilute the value of existing stakes – it finished the day at 32.50p a share, about 17% down.
A large proportion of the funds raised from the placing will be used to finance the fabrication and load-out of eight turbine jackets for Scotland's Neart na Gaoithe offshore wind farm.
Last month, InfraStrata bagged a £26 million contract with Saipem, the development's tier one service provider, to carry out the work, with the firm promising a jobs boost in Scotland as a result.
The majority of the work will take place at its yard in Methil, which InfraStrata operates, along with its sister facility at Arnish on the Isle of Lewis, under its Harland & Wolff brand.
The firm acquired the two sites earlier this year in the wake of Burntisland Fabrication's (BiFab) collapse.
The funds raised will also provide InfraStrata with capital expenditure, as well as freeing up additional working capital to support enlarged business activities, the company said.
In its update to the London Stock Exchange, InfraStrata revealed that, between now and 2025, it is estimating a weighted pipeline of potential contract opportunities of £1.68 billion.
As it executes on this pipeline, bosses at the firm expect the group to be cash break-even by the end of this year on an annualised basis.
InfraStrata said: "The company's capacities, capabilities and strategic locations naturally lend themselves to substantial projects around the UK and export opportunities further ashore.
"Since the Harland & Wolff (Belfast) acquisition in December 2019, the Group has built a sizeable, weighted pipeline of opportunities across its five markets, which amounts to £800m in potential contract values over the next 18 months. Of this pipeline, the Company has identified £72.5m in near term revenue opportunities.
"The group is currently in ongoing discussions with prime defence contractors regarding subcontract fabrication opportunities for a series of defence contracts, and has received several approaches from cruise operators for technical dry dockings before cruise vessels are brought back into operation."
Recommended for you

Harland and Wolff involved in 'several negotiations' for future renewables work