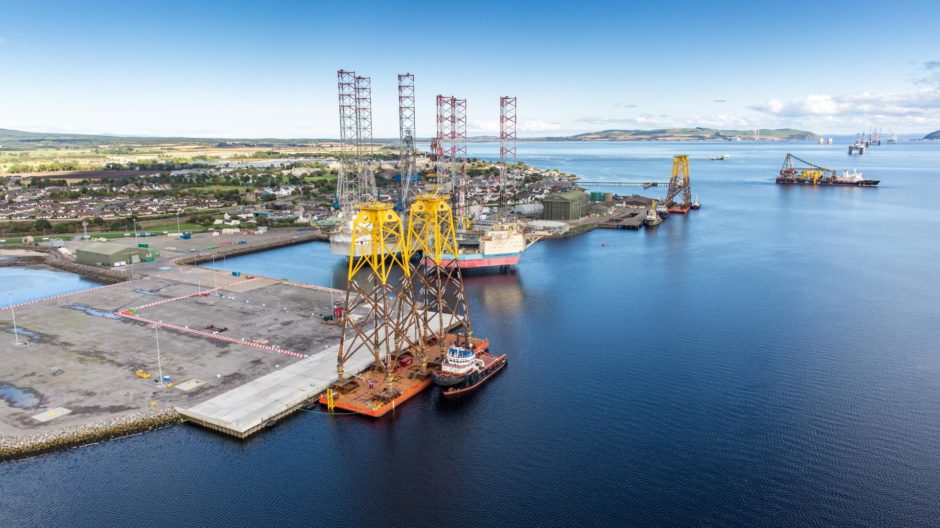 There are calls for discussions around "greenports" in Scotland to get "back on track" following the Holyrood election.
Joanne Allday, strategic business development manager at Port of Cromarty Firth, said as a result of delays to the process caused by the recent vote, ports in Scotland are now "quite significantly" behind competitors south of the border.
She added that the impact of the lull is already beginning to be seen "on the ground", with work and jobs going to English facilities.
It had been hoped that the "greenport prospectus" would be issued before campaigning got underway and purdah kicked in.
Greenports are the Scottish Government's spin on freeports, designated zones with lower tax levies and less regulations designed to fuel economic growth in disadvantaged areas.
They will offer "streamlined planning processes" and a package of "customs reliefs", with a specific focus on net zero and energy transition.
In his March budget, Rishi Sunak announced the locations of eight new freeports in England, including Teesside, which was subsequently announced as the base for GE Renewable Energy's new blade manufacturing plant.
Speaking during a webinar on Scotland's green economic recovery, Ms Allday said: "We're now quite significantly behind England because of delays caused by the election. We all hoped that the greenport prospectus would be issued in Scotland ahead of the election but unfortunately that didn't happen.
"On the ground we're already seeing investment and employment opportunities being displaced to ports in England that have already been awarded freeport status – it's a major threat to Scotland.
"We're hopeful that now the election is over we can get that topic back on track, make sure we have a competition that's open and hopefully play catch up to the English ports.
"Although they've been awarded freeport status, they won't actually start operating as such until later this year or early next year. We have got an opportunity to make up ground but we need to move at pace."
Bob Buskie, CEO of Port of Cromarty Firth, previously said the greenport scheme would "level the playing field" with England, helping to attract more offshore wind work to the Highlands.
Recommended for you

Highlands cable factory: Sumitomo won't build without £24.5m government grant