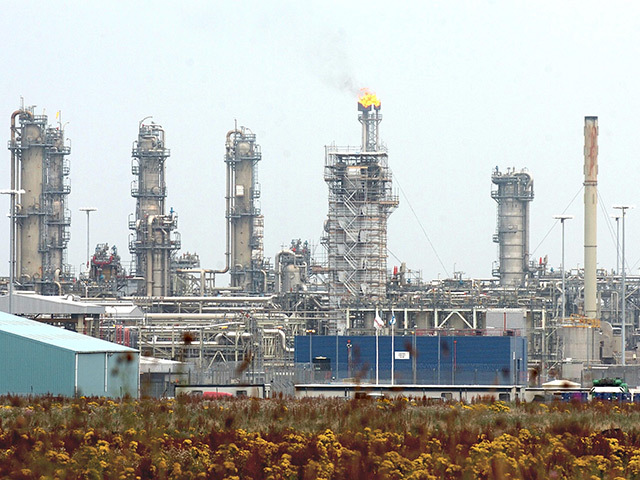 A low carbon technology project, which is being developed by a leading north-east clean energy firm, has been awarded a grant worth almost a quarter of a million pounds.
Pale Blue Dot (PBD) Energy, alongside partners Carbon Engineering (CE) and Petrofac, is heading up a direct air capture (DAC) scheme, which could accelerate the UK's net zero efforts.
With support from the Universities of Cambridge and Edinburgh, project Dreamcatcher is looking at using an alternative to natural gas in the DAC process, allowing the system to run solely on clean energy.
DAC involves capturing carbon dioxide directly from the atmosphere and storing it permanently underground.
Storegga, PBD's parent company, said Dreamcatcher is a "key next step" in its ambition to deploy the UK's first large-scale DAC with storage facility.
Locations under consideration for the proposed plant, which would snare between 500,000 and one million tonnes of atmospheric CO2 each year, include the north-east, near to St Fergus in Aberdeenshire.
Westminster has given the project a £249,000 boost as part of a wider £166.5 million cash injection into green technology.
The funding is designed to accelerate the delivery of "critical game-changing technologies" needed to further the UK's climate change ambitions, while also creating over 60,000 jobs.
It follows Prime Minister Boris Johnson's 10 Point Plan for a Green Industrial Revolution, published last year.
Anne-Marie Trevelyan, UK energy minister said: "We are determined to tackle climate change and make it win-win for both our planet and our economy. Today's major cash boost – targeted at our most polluting industries – will encourage the rapid development of the technologies we need to reign in our emissions and transition to a green economy, one that reduces costs for business, boosts investment and create jobs.
"Just 6 months ago, the Prime Minister set out a clear 10 Point Plan for creating and supporting up to 250,000 British jobs as we level up and build back greener from the pandemic. Today we're boosting our armoury for the fight against climate change and backing innovators and businesses to create green jobs right across the United Kingdom."
DAC and storage has garnered increasing interest in recent years, with tech giant Bill Gates and eccentric entrepreneur Elon Musk both signaling their support for the technology.
As well as heading up Dreamcatcher, Banchory's PBD is also the lead developer for the Acorn carbon capture and storage (CCS) project, also located at St Fergus.
The scheme is exploring the potential for storing emissions in exhausted gas reservoirs deep below the North Sea.
Acorn, which could become operational by the mid-2020s, is one of a number of similar projects vying to be one of Westminster's initial CCS clusters.
Nick Cooper, CEO Storegga, said: "We are pleased to have been awarded funding under the Direct Air Capture and Greenhouse Gas Removal Technology Innovation Programme Award which will enable Storegga and our project partners to advance the development of the UK, and Europe's first large scale DAC facility.
"The world needs to remove large quantities of CO2 from the atmosphere to meet the Paris Goals. DAC is a profoundly important tool for this: offering permanent, verifiable carbon removal for both current emitters and for legacy CO2 emissions."