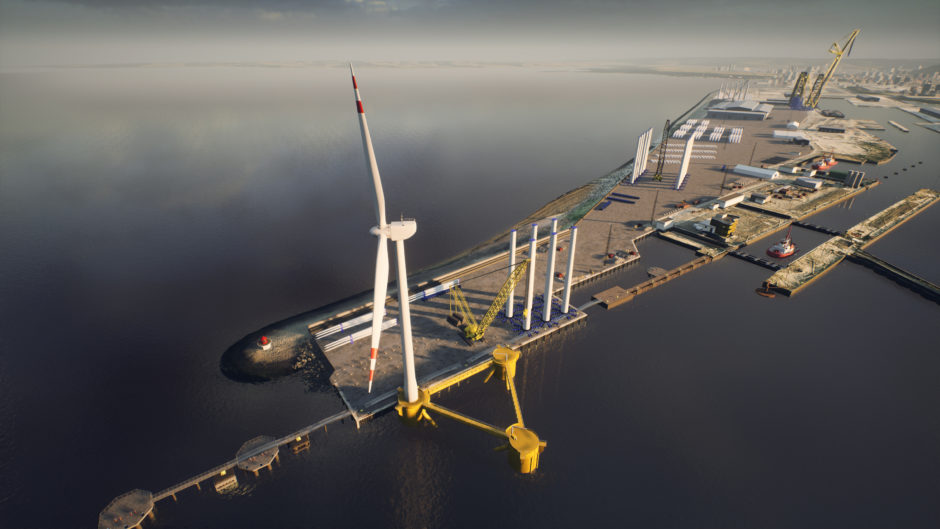 Renewable energy now supports around 23,000 jobs in Scotland, with economic output of £5.2billion a year, according to a new report.
The statistics from the Fraser of Allander Institute (FAI), commissioned by Scottish Renewables, put direct, indirect and "induced" employment at 22,660 jobs.
The number of direct full time-equivalent jobs is far lower, at 6,440, according to the publication, however, this still represents a major jump on the Scottish Government's estimate in January 2020 of just 1,900.
In March this year, the Offshore Wind Industries Council (OWIC) estimated that, UK wide, direct and indirect offshore wind jobs stood at 26,000 in 2019.
Indirect jobs as described in the new FAI report relates to certain activity in the supply chain, such as firms undertaking renewable activities who are purchasing goods and services from other companies in order to do so.
Induced employment then refers to wages spent by these direct and indirect employees in other parts of the economy.
The FAI report names onshore wind as the biggest renewable energy employer in Scotland with 8,780 full-time equivalent jobs, followed by offshore wind at 4,700, and hydropower with 3,290.
Renewables account for the equivalent of 97% of electricity consumption in Scotland, according to Scottish Renewables, however heating and transport remains dominated by fossil fuels.
Of the estimated £5.2billion of annual output, £2.3bn is gross value added, according to Fraser of Allander, which is the economic research arm of Strathclyde University.
The overall direct, indirect and induced jobs figure includes employment in manufacturing, construction and even arts and entertainment.
Claire Mack, CEO of Scottish Renewables, said: "These new figures show not just the number of people employed by our members and others, but also the reach of the industry into other parts of the economy.
"Armed with this data we can now begin the process of mapping the industry's growth as it takes a central place in the recovery from coronavirus and, of course, as we deploy more of the energy generation technology needed to meet our 2045 net-zero carbon emissions target."
The report puts onshore wind as providing the biggest economic boost of the renewable technologies at £2.4 billion, followed by offshore wind at £889million and hydropower at £915million.
By comparison, the oil and gas industry supported up to 270,000 jobs in 2019, according to Oil and Gas UK's latest economic report, though the sector has seen thousands of redundancies due to Covid.
Similarly, that report said the domestic oil and gas supply chain supported £28bn of activities worldwide, 60% of which were UK-related.
Earlier this year, Renewable UK estimated that the number of offshore wind jobs in the UK would surge to nearly 70,000 by 2026.
It comes as the UK Government has pledged to quadruple offshore wind capacity by 2030.
Earlier this month, Forth Ports unveiled a £40million plan to construct Scotland's largest renewable energy hub at Leith, with potential to support 1,000 direct and 2,000 indirect jobs.
Recommended for you

North-east could support 34,000 jobs in key clean sectors, says Platform