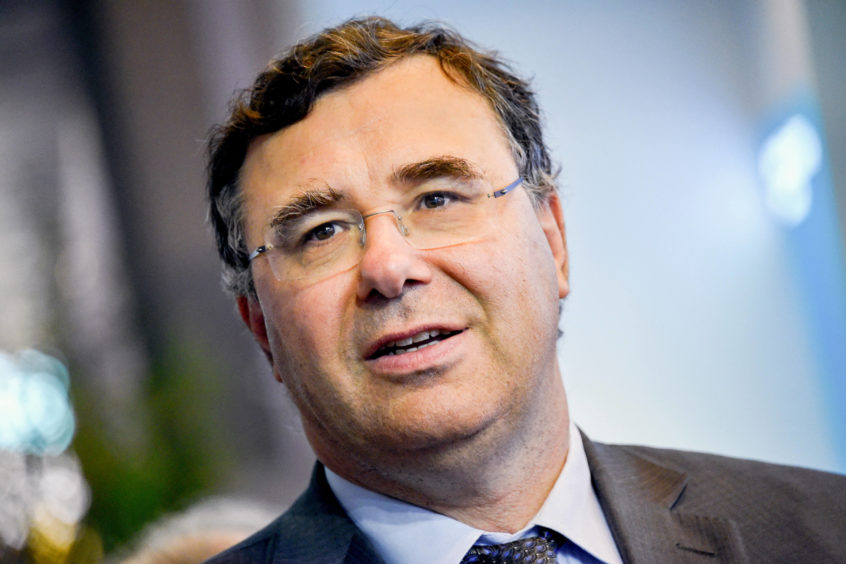 TotalEnergies' (LON: TTE) chief executive has hailed the opening of the company's UK Offshore Wind Hub in Aberdeen as being "symbolic" of its new strategy.
Patrick Pouyanné was in the north-east on Monday to announce the Granite City as the base for the French supermajor's UK offshore wind operations.
Based at TotalEnergies' office in Westhill, the facility will enable staff to move from oil and gas to offshore wind as the energy transition gathers pace.
It will also build on and utilise the offshore expertise the company has built up over the last 50 years working in the North Sea.
Total changed its name to TotalEnergies earlier this year in order to reflect its "strategic transformation" into a broader energy company.
As part of this transformation, the Paris-headquartered company has made several big offshore wind plays and is currently involved in a number of projects.
That includes the Seagreen development off the Angus coast, which is on course to be Scotland's largest offshore wind farm.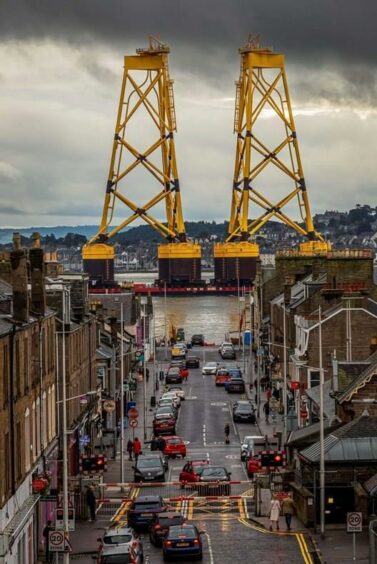 Speaking to Energy Voice, Mr Pouyanné, who is also TotalEnergies' chairman, said: "A decision on where to locate our teams in charge of offshore wind in the UK needed to be taken. The obvious choice was Aberdeen.
"We have 1,000 people working here and it's the hub for the oil and gas industry. It's also important for our employees because they see we're extending the scope of our activities in the city.
"We're building on the competencies of our teams and the skills of our suppliers and contractors. For us, it's important we recognise the UK and Scotland as offering very good conditions for developing offshore wind.
"We have strong ambitions; we're targeting 100 gigawatts (GW) of renewables by 2030, around 15 GW of which will be offshore wind – the UK will have quite a big share of that. The launch is symbolic of our recent rebrand and our commitment to making that a reality."
Alongside Macquarie's Green Investment Group (GIG) and Renewable Infrastructure Development Group (RIDG), TotalEnergies is competing in the ScotWind leasing round.
Collectively called Offshore Wind Power Ltd (OWPL), the trio are proposing to build a 2 gigawatt (GW) offshore wind project named the West of Orkney Windfarm.
And as part of the UK Offshore Wind Hub launch, the partners unveiled plans to invest £140 million to support the Scottish supply chain and harbour infrastructure.
Subject to OWPL being successful in ScotWind, the investment will be allocated across a range on initiatives, including direct support for supplier development and the enhancement of ports and harbour infrastructure in Orkney, Caithness and Scotland more widely.
Cash will also be available for a Supply Chain and Infrastructure Investment Fund – designed to enhance the capabilities and competitiveness of key suppliers – and a targeted local skills development programme.
The investment will be made during the initial phase of development, before a final investment decision (FID) has been taken.
It will be funded by £105m of direct commitments from the partners, supplemented up to £140m by a matched funding from third parties.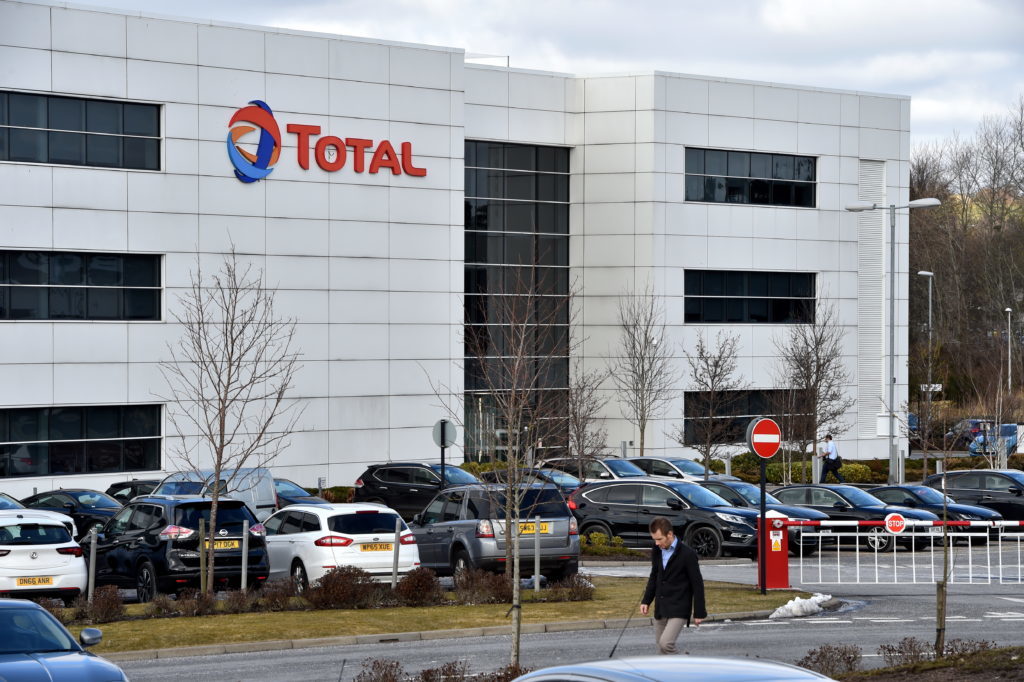 Mr Pouyanné said: "There is a lot of competence in the oil and gas contracting industry in Scotland. Some companies are smaller but we can help them to make this transition.
"These are massive projects so we need to mobilise a lot of people; it's important to work from day one with suppliers and contractors, not wait until the last minute.
"If we want to hit local content commitments, we need to work together and that includes organisation and planning.
"If we wait until the last minute to put out tenders, there's little chance that the supply chain will be efficient – that's why we've put up this money pre-FID."
OWPL has an ambition to deliver up to half of the West of Orkney Windfarm's content in Scotland over its lifetime.
On successful award, the consortium will undertake detailed consultation with the local communities of Orkney and Caithness to establish a community benefit programme.
And Mr Pouyanné said TotalEnergies could look to increase its headcount in Aberdeen as more offshore wind projects come to fruition.
He said: "It depends on a number of things but the more projects we have, the more people we'll need. There's a direct relationship; more projects, more jobs.
"If we move to tangible developments we'll use some of the competence we have already but we'll need to have more people.
"That's not only true internally, it's also true for contractors and suppliers."
Mark Dooley, global head of GIG, added: "Our business has a proud Scottish heritage, and we are focused on delivering a wind project that maximises the economic opportunity for Scotland.
"This unique early-stage investment will play a significant role in growing the local supply chain – and should help ensure a more inclusive energy transition around Orkney and Caithness."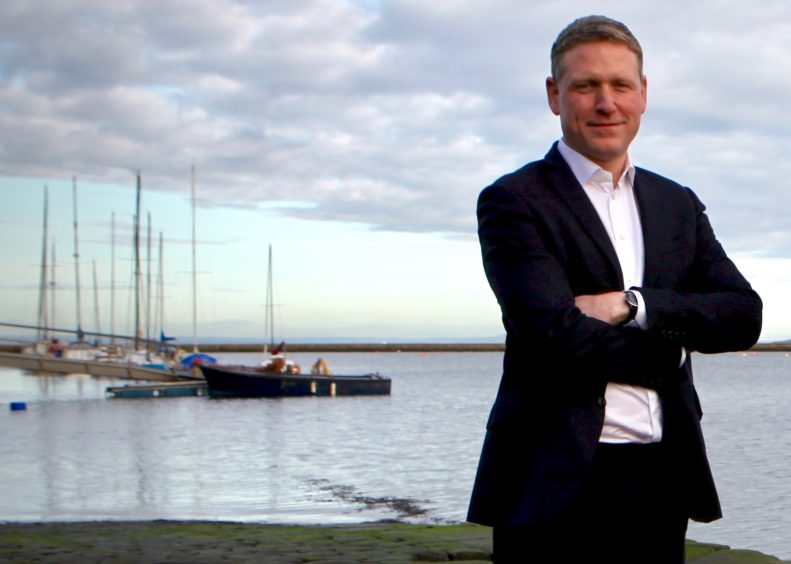 Mike Hay, director of RIDG, said:  "We have been working together with our supply chain alignment partners, and wider interested parties, for some time, to build a mutual understanding between their growth plans and the needs of our project.
"This has allowed us to develop targeted investment plans that can be triggered on site award and further reinforced through our supply chain investment fund as time goes on.
"This is not a 'business as usual' approach, it is instead a commitment from day one to ensuring that the West of Orkney Windfarm delivers for the Scottish economy."
Recommended for you

Total tees up a trio of energy projects in Angola