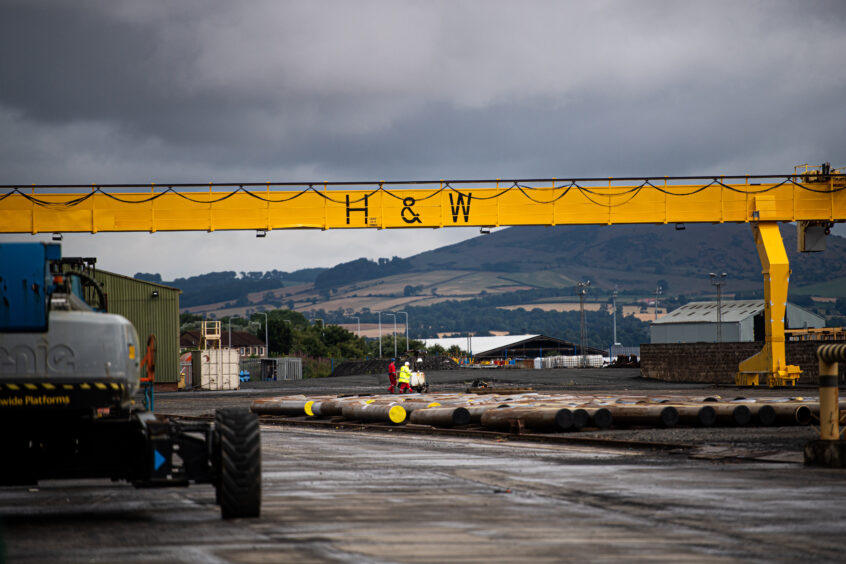 Harland and Wolff (LON: HARL) is involved in "several negotiations" with companies looking to leverage its renewables fabrication capabilities.
Ranging from values of £30 million to £200m, the firm said the contracts are "complex and multi-year" and will shore up future revenue streams.
It also confirmed it is making "good progress" on work to manufacture eight wind turbine jackets for the Naert na Gaoite offshore wind farm.
Harland and Wolff's Methil site, which it acquired earlier this year, is now "geared up to escalate fabrication" with the aim of completing this phase of the project in April next year.
It was announced in April that the firm had landed a contract with Saipem to manufacture the jackets shortly after it acquired the Methil and Arnish yards previously owned by Burntisland Fabrications.
And the company is envisaging further growth in the renewables sector, driven by the UK Government's green energy objectives.
Harland and Wolff released its financial results for the first six months of 2021 on Monday, in which is reported pre tax losses of £16.66m.
That's compared to losses of £10.4m in the corresponding period last year.
Up to July 31, it collected revenue of £10.18m, a seven-fold increase from the previous year (£1.48m).
Total headcount stands at 320 and the company's directors the Harland & Wolff Group now has the largest fabrication footprint in the UK dedicated to the marine and renewables industries.
John Wood, chief executive of InfraStrata, Harland and Wolff's parent company, said: "It is fantastic to be back in an environment where we can meet our clients face to face, which had not been possible since we made our first acquisition in Belfast and commenced the Harland & Wolff journey nearly two years ago.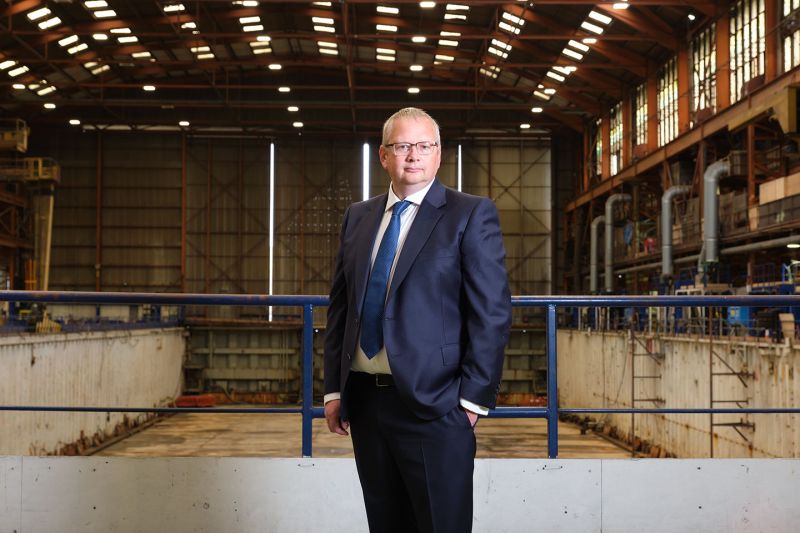 "I am encouraged by the increase in revenue across the Group between the July 2020 and July 2021 across all sectors. We are focussed on taking the Company to a level of steady revenue flows and achieve our first year of positive EBITDA, expected to be in 2022. In order to establish our credibility within the industry, it has been essential to bring the yards back into full operation only after completing all the necessary upgrades to meet best of class technical and operational standards.
"I am delighted that we have now achieved that. Whilst the increased level of spending in the short-term hurts cashflows, and we are very mindful of that, it is, however, absolutely necessary that we invest in the business now in order to reap its benefits in the months and years to come.
"Our strategy is aligned with Government policy to promote growth, increase employment and kick-start a post-COVID recovery. With a footprint of over 250 acres, we are now the largest business dedicated to the marine construction and fabrication industry in the UK.
"With our investments in people and systems across the Group, we are in our best ever position to bid for and consummate larger long-term contracts as we strive to enhance shareholder value.  We estimate that at circa 80% utilisation of the facilities, Harland & Wolff is capable of generating revenues of c£500m per annum.  Whilst we have a lot of work to do to get to that level, the business is now starting to move in that direction with momentum being built across all our five markets."
Recommended for you

Harland & Wolff shelves plans to become renewables developer