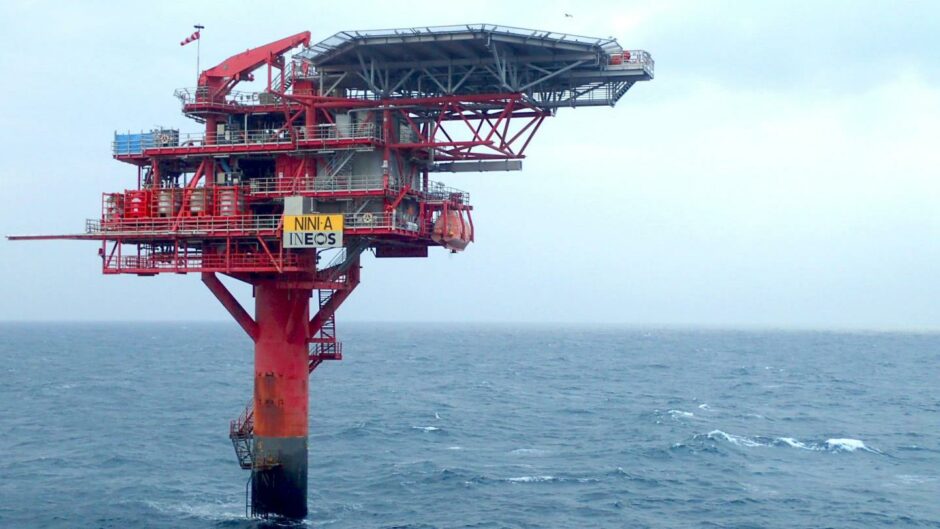 The Danish Energy Agency has awarded €26 million (£22m) to the Ineos-led consortium seeking to develop the Project Greensand carbon capture and storage (CCS) scheme.
Project Greensand is expected to capture 0.5-1 million tonnes of CO2 per year from 2025, storing it in the Ineos-operated Nini West field, in the Siri area offshore Denmark.
Under the plans, captured volumes would increase to 4-8 million tons of CO2 per year by 2030, enabling the Greensand area to account for all of the CO2 storage proposed under the Danish Climate Program.
The consortium includes field owners Ineos and Wintershall Dea, as well as Maersk Drilling and Danish government-backed Geological Survey of Denmark and Greenland (GEUS).
The consortium filed a grant application to the Danish government in August, after the administration set aside funding for a CO2 storage pilot project in the North Sea.
Under the proposal, emissions will be captured by the Danish cement producer Aalborg Portland and transported to Nini West by ship.
The grant – reportedly the largest single grant ever awarded in Denmark – will enable work to start by the end of 2021, with pilot carbon injection in late 2022.
Ineos said at the time that this funding would ensure a proof of concept ahead of a full-scale final investment decision in the second half of 2023. The scheme could then be operational from around 2025.
DNV GL recently certified that Nini is conceptually suitable for injecting 0.45 million tons of CO2 per year per well for a 10-year period, and that the subsea reservoir can safely contain the CO2.
Ineos Energy CEO David Bucknall said: "We are very pleased and thankful for the trust that has been shown to the entire consortium behind Project Greensand.
"Carbon capture storage is one of the steps needed to reach the ambitious climate goals in Denmark, and we as a consortium are very proud to be allowed to contribute to that through this project."
Ineos Energy executive chairman Brian Gilvary said in March that the Greensand project was a major contributor to its decision to acquire assets from Hess in a $150m deal thanks to the potential to deal with future emissions.