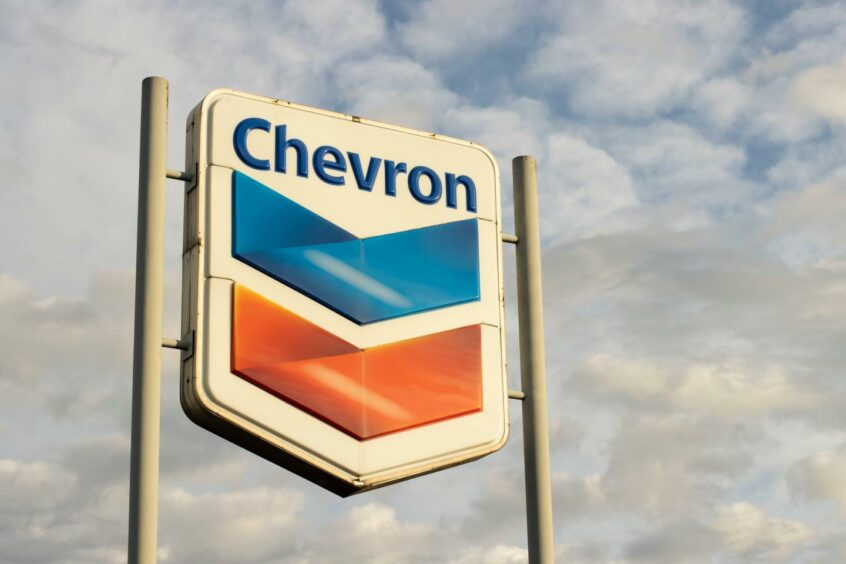 Chevron's (NYSE:CVX) flagship carbon capture and storage (CCS) scheme, designed to catch emissions at the Gorgon liquefied natural gas (LNG) project offshore Australia, has operated at just over half its expected capacity in the previous financial year, according to the latest project update.
The $3 billion project, which is also backed by Shell (LSE:RDSA) and ExxonMobil (NYSE:XOM), has been dogged by technical issues affecting its performance since it was commissioned in late 2019. As a result, Chevron, which operates the Gorgon LNG development, has undelivered on its emissions capture promises.
The Gorgon joint venture, which also includes Osaka Gas, Tokyo Gas and JERA, has not met the official requirement to capture and store at least 80% of the emissions generated over the first five years of the project, or around 4 million tonnes per year. The emissions reduction target formed a key part of the environmental approval process for Gorgon, which shipped its first LNG cargo in 2016.
The scheme's difficulties have been detailed in an annual update prepared by Chevron and released by the federal government through a freedom of information request lodged by WA Today journalist Peter Milne.
The update shows the Gorgon CCS project stored 2.26 million tonnes of carbon dioxide (CO2) during the July 2020 to June 2021 financial year – far short of the 4 million tonnes yearly storage goal set for the project.
The latest issues hindering the CCS project are sand clogging the equipment and regulator-imposed restrictions on CO2 injection rates.
In November last year, Chevron announced it had agreed to buy A$40 million in carbon offsets to make up for the emissions it has failed to store at Gorgon, which breached the LNG project's approval requirements. The investment is part of an offsets package Chevron said it would implement to address a carbon dioxide injection shortfall at the Gorgon natural gas facility over the five-year period ending 17 July 2021.
Since starting up in August 2019, the Gorgon CCS system has injected about 5.5 million tonnes of greenhouse gas emissions, Chevron said last November.
Significantly, it is the world's largest CCS project dedicated to cutting greenhouse gas emissions and not enhancing oil recovery. Worryingly, if Chevron, backed by Shell and ExxonMobil, cannot get CCS right more than a decade after the project was approved, then expectations of a massive global CCS rollout look questionable, say critics of the technology.
Polly Hemming, a carbon market expert with the Australia Institute, a think-tank, told the FT this week that carbon capture on gas projects would "result in a net increase in emissions" because it would prolong gas production and give the industry what she said was an undeserved social licence.
"We should be phasing out gas, not prolonging it by saying we can capture a small percentage of reservoir CO2 emissions," she said.
The Gorgon CCS facility is Australia's only large-scale CCS scheme. However, other LNG developers are also banking on the technology to help them decarbonise their businesses and keep producing natural gas for several more decades.
Australian LNG developer Santos earlier this week said it expects to capture 1.7 million tonnes of CO2 every year at a network of giant depleted gas reservoirs onshore South Australia. Its yet-to-be built Moomba CCS project can hold 100 million tonnes of CO2, according to Santos.
Santos (ASX:STO) and Eni (BIT:ENI) are also planning a CCS scheme, north of Darwin at the Bayu Undan field in the Timor Sea, targeted to start-up around 2025. If successful, the proposed CCS hub in Timorese waters, could be one of the biggest carbon storage sites globally.
Meanwhile, Japan's Inpex (TYO:1605) recently said it will lead an effort to build one of the world's largest CCS facilities near Darwin, Australia, as it strives to hit its Net Zero 2050 pledge and decarbonise its business.
Japan's largest exploration and production company announced its ambition to reach net-zero emissions by 2050. As part of this goal, Inpex will introduce CCS at its Ichthys liquefied natural gas (LNG) export project in northern Australia by the late 2020s.
Recommended for you

Shell pushes on with CCS in Southern North Sea transformation