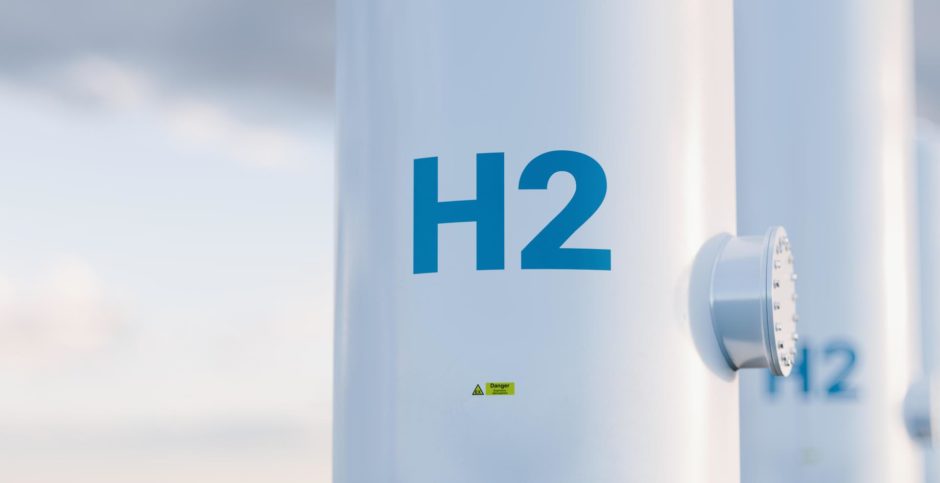 Transforming the global energy system is going to take mammoth investments on three fronts – time, effort, and perhaps most important of all, money.
While the onus is on governments to lead green investors to water by creating a stable business environment, it is on financiers to make sure they drink.
After all, its private cash that will be the main fuel on which the transition train runs.
Energy companies are already spending vast sums on offshore wind, carbon capture and storage (CCS) and the like, and investors are following close behind, allocating money to ventures that will help to rewire how the world is powered.
Spotting a gap in the market, JJ Traynor and Richard Hulf launched HydrogenOne Capital Growth in 2020 with the aim of giving investors the opportunity to put their money into green and turquoise hydrogen schemes.
In a rather fitting manner, the two managing partners have already made their own transition from oil and gas to renewables.
Traynor previously held the position of executive vice president at Shell, leading the supermajor's investment relations, and prior to that he worked as a geologist for BP in the North Sea, West Africa and Asia Pacific.
Hulf worked as a chartered engineer for ExxonMobil before amassing a raft of financial experience at the likes of Ernst & Young and Artemis Investment Management.
At the end of last year, HydrogenOne (LON: HGEN) became the first fund of its kind to list on the London Stock Exchange, raising £107 million, including £25m from cornerstone investor Ineos.
More than half of that cash has now been deployed "into several private companies and a small number of listed companies".
Those to benefit include "best in class" hydrogen firms focussed on electrolysis, fuel cell production, transportation and storage, and in hydrogen project development.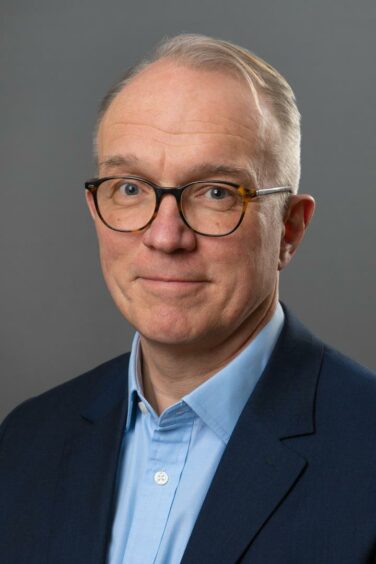 "Much like the oil and gas sector, the hydrogen sector is a very small world. The more we invest, the number of contacts grows exponentially, opportunities get shared and companies that we invest in help other companies that we're about to invest in," Hulf explained.
Traynor says there are "three tectonic forces" currently driving the rapid expansion in the hydrogen sector.
"There's the energy transition and the role that hydrogen has in delivering net zero. Underneath that, there is a big air quality issue, particularly in cities – that's down to fossil fuels. Clean hydrogen has a big role to play in air quality.
"The third driving force is energy security. It was always there but it's now very much in the minds of people as a result of what's happened with the Russian invasion of Ukraine."
Having already allocated around 60% of the capital raised at last year's initial public offering, and with scores of companies chasing backing, HydrogenOne will soon have to replenish its reserves.
Traynor revealed they "expect to be raising more funds this year".
Hulf added: "If we work on our current trajectory we could easily deploy £200m by this time next year. Our first target is to get to £500m within the next couple of years, and then the fund could carry on growing up to £1 billion quite comfortably."
An important feature of HydrogenOne, and one that will make it popular with some, is that it doesn't invest in fossil fuel producers.
Some of the world's biggest oil and gas companies, including BP and Shell, have already made sizable hydrogen plays, but they are mainly focussed on "cleaning up refineries and petrochemical sites", Traynor said.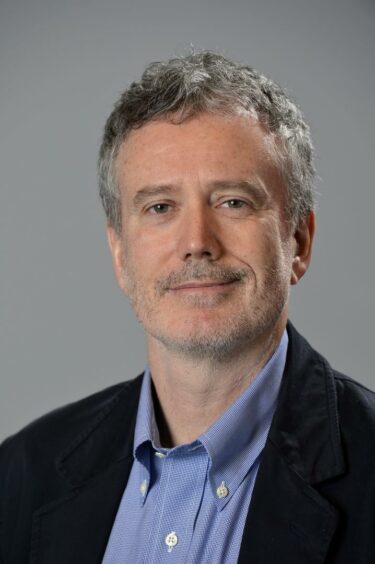 "We don't talk about net zero, we talk about net negative. We are all about actively avoiding greenhouse gas emissions and doing our bit to accelerate the energy transition. We have excluded the production of oil and gas, and coal from our mandate because of the emissions profiles that go with them.
"Oil companies are typically big consumers of hydrogen in their refineries and petrochemical facilities, and they get it by splitting methane, which has a big emissions profile. A lot of what you are seeing from the oil companies is actually a clean-up of refineries and petrochemical sites.
"That's certainty what's happening in Germany in the Shell refining system, and here in the UK with BP and Equinor's blue hydrogen projects."
How then does Ineos, one of the world's largest petrochemical companies, fit into the picture?
"There are different parts to Ineos," Traynor explained, "there's Inovyn, the business that makes PVC, but it's Ineos Energy that's invested in us. It is looking to completely green up its profile and it wants to start transitioning to invest into hydrogen directly.
"We've found that they're in listening mode; they want to look at everything that we're doing and start to co-invest with us as time moves on."
Traynor and Hulf's journey from oil and gas workers to renewables pioneers is becoming an increasingly frequent story as more and more look to utilise their expertise to help shape the energy transition.
In the midst of the Covid-19 pandemic, north-east entrepreneurs Doug Duguid and Michael Buchan – who founded and nurtured engineering firm Enermech into a global business – launched their own multi-million-pound investment fund.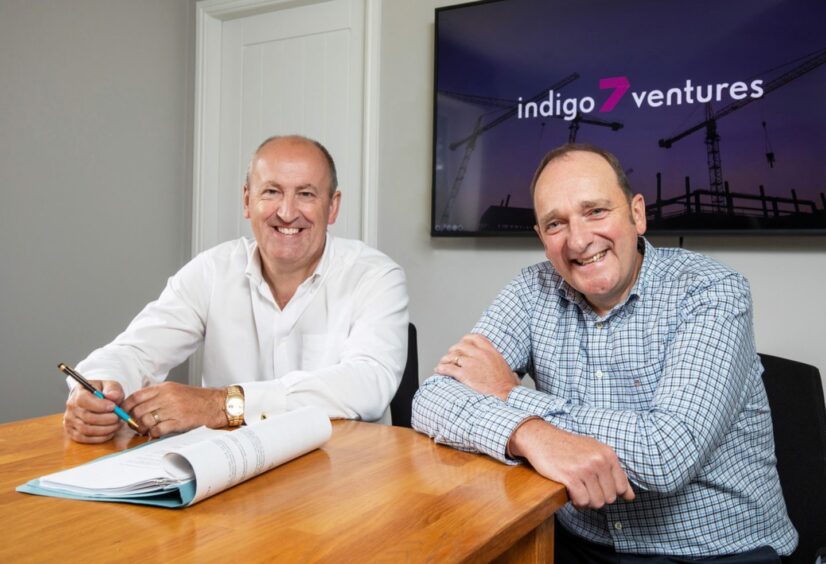 A self-professed "small family fund", Indigo 7 Ventures (I7V) focuses on "early stage" businesses in the renewables sector.
"We've got two strands to our investment strategy– the first is early stage, new technology type investments," Duguid said.
"They are UK based, predominantly Scotland, and we have focused on investing in businesses where we can bring more than just the funding. With our experience in building bigger businesses, we are trying to bring help, support and advice.
"We also provide HR capability, finance capability, and we've helped a number of companies recruit people as well.
"For us it's not purely financial. That sounds a bit altruistic and it's not meant to, but we think we are differentiated because of this approach."
So far I7V has tended to back business that its felt "probably wouldn't get investment" from some of the bigger funds.
The rationale behind this is shaped by what Duguid has seen during his many years working in the oil and gas industry.
"Over the years we were in business we saw a lot of small companies who had great ideas but who really struggled to get funding, or had great technology but found it difficult to get the right business support."
He added: "It is a slightly unusual approach, but it's all new to us because we are not professional investors. We're business people who have built two successful contracting companies, and to some extent we are feeling our way in the investment world."
I7V's other investment strand is to "build renewable service companies" in order to support the energy transition.
In this vein the fund recently put their chips in Dyce-based oilfield equipment firm RenQuip, which aims to "bridge the gap" between oil and gas and renewables.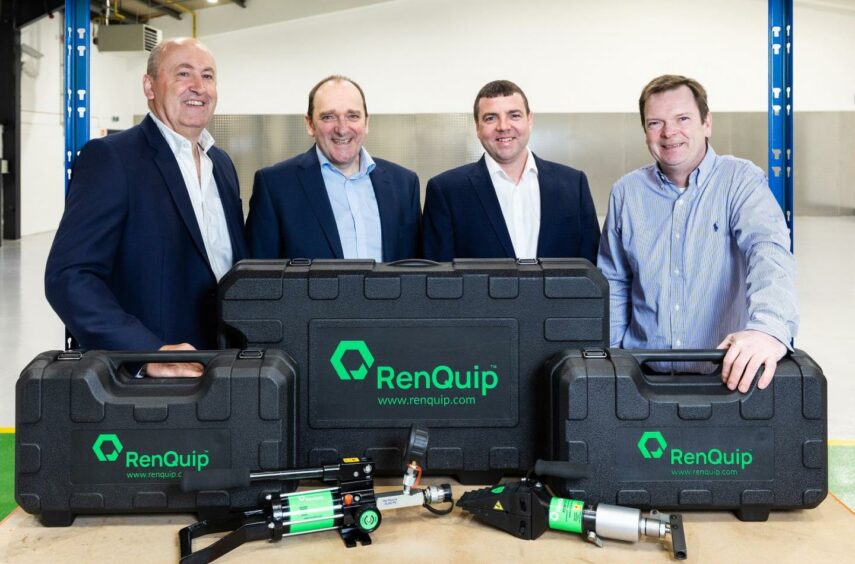 It is also looking to transform its other portfolio companies, including Ingenii and Granite Recruitment, to ready them for the transition.
Duguid said: "Our history is in oil and gas, but we know a huge number of people from technician level all the way up to C suite executives. We want to try and create something that takes that talent from offshore oil and gas and puts it to work in renewables, particularly into wind but also in solar and hydrogen.
"So we're looking at a number of acquisitions of service type companies and we're going to literally mould them together into a large renewables service company – currently there are not many renewable service companies in Scotland. Most of the big players are Danish or Dutch and tend to be on the installation side, while the OEMs in the turbines and the blades sector are all American or European."
On why he felt now was the right time to make his renewables play, Duguid pointed to a "fundamental political sea change" in support for the sector.
He said: "We felt it was a growing industry and there is a lot of opportunity. The next two decades are going to be dominated by this type of service industry; there are a lot of assets being built and there was an opportunity to create a service company to support this emerging sector."
Much like Traynor and Hulf, Duguid sees hydrogen as a lynchpin in a successful energy transition.
It provides a much-needed energy storage medium and, given the renewable hydrogen market is still in a nascent stage, there's an exciting opportunity for Scotland to get ahead in the game, providing it gets its skates on.
Duguid said: "We are going to have periods where we will have an excess of green power, so how do you convert that into something that's usable? Hydrogen is a very dense energy storage medium and has its challenges because it has very small molecules and is quite tricky to handle.
"But you can see that there's potentially an opportunity again, for us as a country, to be leading that market."
Recommended for you

AREG Energy Futures conference to highlight size of prize for north-east