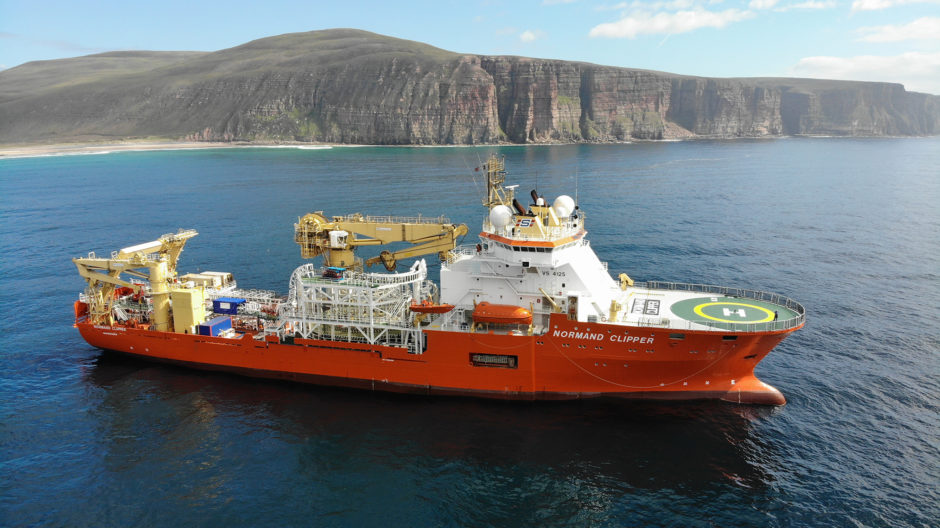 A multi-million pound subsea electrical cable – that connected Orkney to the mainland for just a few weeks – appears to have been written off.
Regulator Ofgem says no repair of the Pentland Firth East link is envisaged, after a fault with the wire cropped up just a couple of months into operation.
Following a "comprehensive review into the cable failure" in early 2021, Scottish and Southern Electricity Networks (SSEN) Distribution has judged that a repair "may present a risk of future failure".
It therefore plans to replace the Pentland Firth East cable, one of the two that link Orkney to the Scottish mainland.
Designed to ensure resilience of supply to the islands, the £30 million project to replace the wire was completed in November 2020.
But it wasn't long before issues with the new link arose, forcing SSEN to reconnect the decommissioned cable.
A repair off the cards
It had been thought that the company would repair the Orkney link, but information from Ofgem, obtained through Freedom of Information, revealed that is no longer the case.
A spokeswoman for SSEN Distribution, said: "SSEN Distribution takes its responsibility to provide a safe and reliable supply of electricity to our customers very seriously and in managing the procurement, manufacture and installation of the replacement Pentland Firth East cable, all necessary steps were taken to ensure the quality of this new infrastructure.
"Following the fault in early 2021, SSEN completed a comprehensive review into the cable failure. The outcome of that review found that progressing a repair may present a risk of future failure, which was deemed unacceptable.
"A project is now under way to complete an end-to-end replacement of the cable, with route surveys being carried out later this month. Subject to licensing considerations and suitable weather conditions for installation, we remain on track to install and energise the new cable by the end of Summer 2023."
Ofgem has, in principle, approved a separate project to lay a high-voltage cable between Orkney and the mainland, aimed at capturing the islands' wind power potential.
Concerns from Shetland resident
But questions remain about why the Pentland Firth East cable failed after just a matter of weeks.
Frank Hay, head of local campaign group Sustainable Shetland, has also raised concerns about similar plans to install a giant power link between Shetland and the Scottish mainland.
He said: "It is very surprising that a brand new cable should fail after only two months service and may not be worth repairing.
"Ofgem, which approved the £30m expenditure on the cable, must surely be asking questions about the reasons for this failure. Was the quality of the cable procured by SSEN below the standard required?
"How confident can we be that the Shetland interconnector, and the one to Orkney approved last week, will prove to be reliable? It is of some comfort to know that the current Lerwick Power Station is to remain as back-up in case of cable problems."
Multiple protections for Shetland link
Commenting on the Shetland link, SSEN Transmission said: "The Shetland HVDC link, which is scheduled to be fully operational by summer 2024, has been designed to include protection that has been identified following a detailed cable burial risk assessment to ensure that the cable is protected against any potential damage. Where possible the HVDC cable will be buried into the seabed and have rock protection installed where trenching cannot be achieved.
"Once operational the cable will be regularly surveyed to monitor its condition and protection and to identify areas for proactive intervention and maintenance to ensure the cable is suitably protected throughout its service."
An Ofgem spokesman said: "SSEN must comply with its licence condition to provide safe and secure supplies to its customers at all times. We are aware of the circumstances surrounding the Pentland Firth East cable failure in 2021 and SSEN's subsequent determination that a repair was not viable. We currently expect a new cable to be installed and energised during summer 2023.
"We have a responsibility to ensure best value for consumers and will consider whether any further regulatory intervention is required once all technical and commercial information relating to the failed cable and its replacement is available."
Recommended for you

Shetland energy link reaches milestone