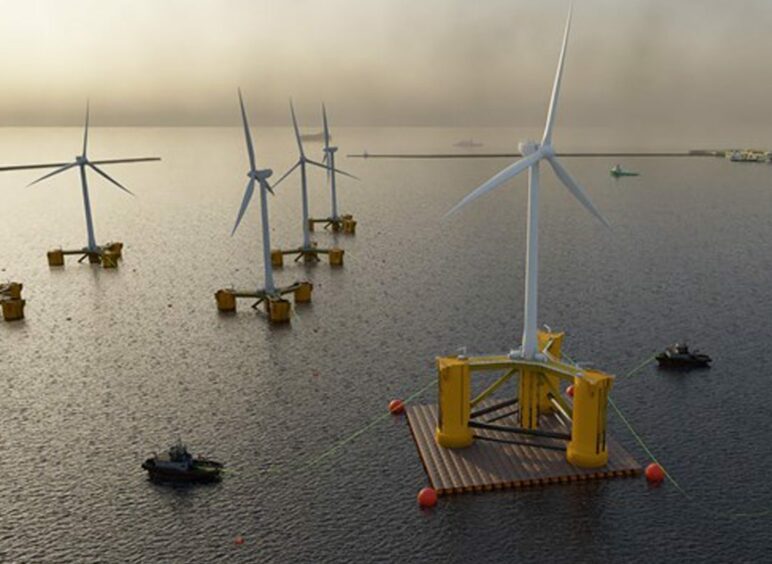 Crown Estate Scotland has announced the winners of its "world-first" innovation and targeted oil and gas leasing round as 13 of the 19 applications have been successful.
The 'INTOG' process raised £261,780,521 in "Option Fees" with BP, TotalEnergies and Harbour Energy being listed among the successful projects.
Proposed projects were split into two categories, innovation and targeted oil and gas (TOG), applicants had to meet certain criteria when applying for either of the leasing round options.
TOG looked to help decarbonise the North Sea energy sector by supporting firms to build wind farm projects connected to oil and gas infrastructure.
The proposed wind projects will provide electricity to offshore installations, cutting carbon emissions associated.
Whereas innovation applications aim to support small offshore wind projects, capable of producing 100MW or less.
Colin Palmer, director of marine at Crown Estate Scotland, said: "INTOG provides a range of practical ways to support innovation, reduce North Sea carbon emissions, and encourage technical and commercial innovation in the offshore renewables market.
"In addition to delivering economic and environmental benefits, INTOG will generate funds for the Scottish Government, from initial fees when option agreements are signed, to ongoing rent payments when the projects are constructed and move to operation.
"There are still significant challenges that need to be addressed to ensure INTOG's many opportunities are realised fully, but today marks a real step forward."
The successful projects
Of the successful 13 applications, eight fell within the TOG category while the remaining five were classified as innovation projects.
The TOG winners were:
Flotation Energy had two successful applications
Cerulean Winds with three
Harbour Energy with two
TotalEnergies E&P UK was awarded one.
Of the innovation winners, there were:
ESB Asset Development
BP Alternative Energy Investments
Simply Blue Energy
Bluefloat Energy/Renantis Partnership which was awarded two.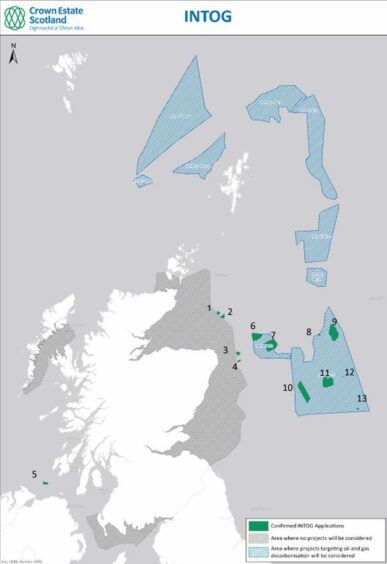 Michael Matheson, Net Zero & Energy Secretary, said: "This milestone in the INTOG leasing round is the next step in realising another world-leading opportunity for Scotland's energy transition: helping both decarbonise our existing oil and gas operations while helping our offshore wind sector to expand, innovate and deliver on our ambition to be a renewables powerhouse.
"The announcement from Crown Estate Scotland not only indicates that the INTOG initiative will provide a significant contribution to the public purse but ensure the continuing growth and development of Scotland's offshore expertise and wider supply chain, supporting a true just transition for our energy sector."