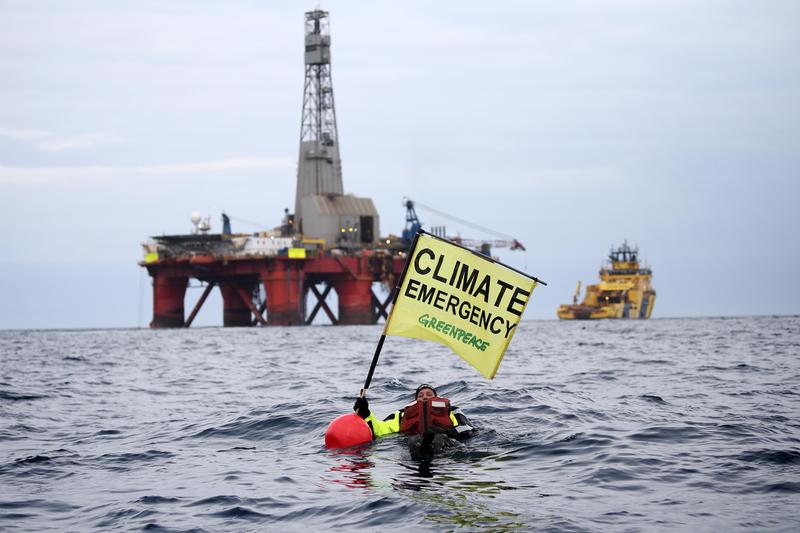 Greenpeace said it's suing the European Union's executive over its decision to grant some gas and nuclear power stations a "fake" green label under EU sustainable finance rules.
Four other environmental groups — Transport & Environment, WWF, ClientEarth and BUND — are also objecting to the inclusion of gas in the EU's so-called taxonomy. They said the cases will be filed at the EU's General Court on Tuesday.
"Polluters are already using this fake label to siphon green finance away from where it's needed," said Ariadna Rodrigo, EU sustainable finance campaigner at Greenpeace.
By rejecting the European Commission's "dishonest attempt to greenwash gas and nuclear, the court can give the EU a fighting chance of reaching the finish line."
The taxonomy is a list of economic activities, from car manufacturing to IT, that are in line with the bloc's legally-binding goal to be climate neutral by the middle of the century. The aim is to encourage investments into those sectors in order to spur the transition.
The inclusion of gas has been particularly controversial because burning the fuel emits carbon dioxide into the atmosphere, albeit less than coal. Activists say the extra investments in gas infrastructure could be in breach of the EU's climate goals.
While nuclear power is emissions-free, there are still environmental concerns over the waste it produces and that it could suck investments away from renewable technologies like wind and solar.
Last September, the environmental groups urged the commission to review the inclusion of gas and nuclear. In February, the commission replied saying it had acted lawfully.
The nonprofits expect that a judgment could be reached in 2025 that would force the commission to review the act governing gas and nuclear. Austria and Luxembourg have started their own legal effort.
Recommended for you

EU Commission launches £700m inaugural European Hydrogen Bank auction