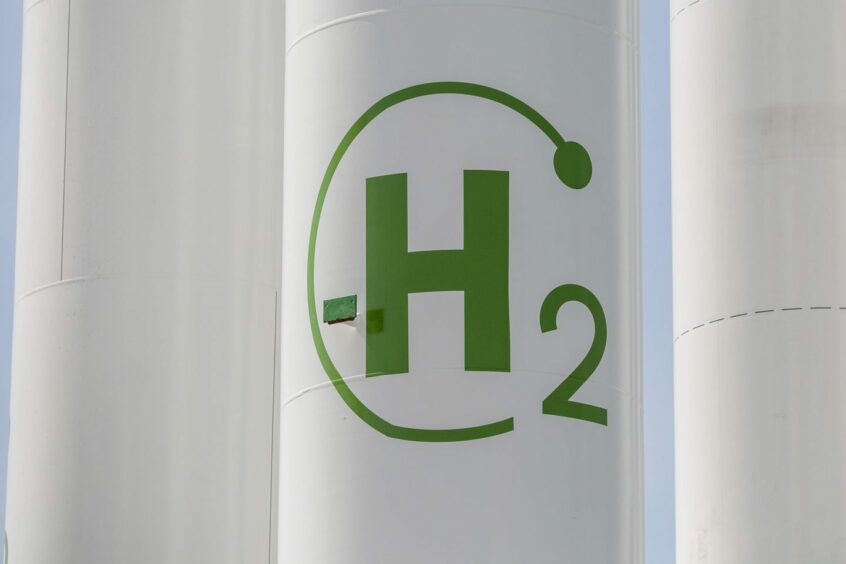 The European Union and Norway will form a "Green Alliance" to bolster cooperation in clean industries like carbon capture and storage and hydrogen as they look to strengthen the region's potential as an energy technology hub.
The aim is to sign off on the alliance at a meeting of European leaders and energy ministers at the Belgian port city of Ostend on April 24, according to a draft document seen by Bloomberg.
The North Sea is being touted as a major source of renewable power and also holds the bulk of Europe's potential to store carbon dioxide.
"The EU and Norway intend to cooperate to further develop European market rules and infrastructure for CO2 capture, transport, utilization, and storage," the document, which is still subject to changes, said. "Both sides intend to work together to bring this key technology to markets to foster the decarbonization of hard-to-abate industrial sectors."
Carbon capture and storage has emerged as a key strategic technology for the EU to meet its Green Deal aim of being climate neutral by the middle of the century.
Last month, the bloc set a goal of injecting 50 million tons of carbon dioxide into geological storage sites annually by 2030 as part of plans to make sure Europe doesn't fall behind China and the US in the race to produce clean tech.
By 2050, the bloc has estimated it could need to capture 550 million tons annually to meet its net-zero targets.
In Europe, only about 1.7 million tons of CO2 is stored each year, primarily in Norway, according to The Bellona Foundation, an Oslo-based environmental non-profit.
In March, industrial companies injected CO2 below Denmark's seabed for the first time.
The Norwegian government sees the development of hydrogen and carbon capture as a way of tapping existing expertise, while providing jobs as fossil fuel activity declines.
Since 1996, Equinor ASA has been sequestering carbon at the Sleipner field in the North Sea, storing about 1 million tons of the pollutant annually.
More than 25 billion kroner ($2.4 billion) has been earmarked for Norway's Longship and Northern Lights projects, which aim to capture and liquefy emissions from industrial sites, before pumping into reservoirs under the North Sea.
The EU and Norway will also commit to creating a "fully-fledged" market for hydrogen — another technology crucial to decarbonizing the most carbon intensive sectors, like steel.
The North Sea Summit will bring together leaders and energy ministers from nine countries, including the UK and Norway to boost the rollout of of renewables in the region and solidify plans for an energy island.
The countries will also address concerns over the security of energy infrastructure following Russia's invasion in Ukraine.
Recommended for you

UK carbon capture projects consider move overseas over funding delays