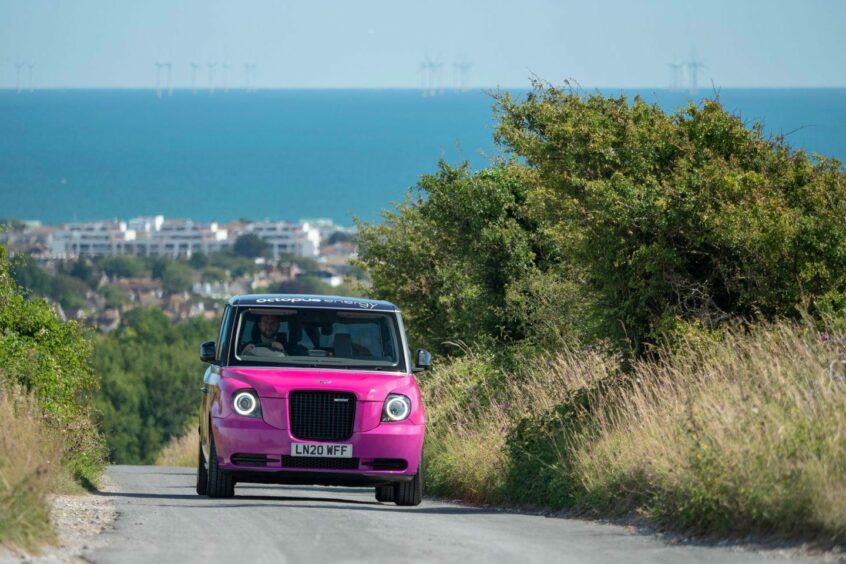 Xlinks, the ambitious Morocco-to-UK power project, has secured investment from Abu Dhabi's TAQA and Octopus Energy.
TAQA will stump up £25 million while Octopus is providing £5mn.
The funds will go into supporting the development of plans to lay a high-voltage direct current (HVDC) link. This will run from Morocco to the UK, passing Portugal, Spain and France.
Xlinks aims to deliver 3.6 GW of power to the UK, around 8% of consumption.
Simon Morrish, CEO of Xlinks, said the company had the ambition "to supply British households with secure, affordable, and green energy all year round. With this investment and support from our partners TAQA and Octopus, along with the support received from both the UK and Moroccan Governments, we take another step toward achieving that ambition."
The company said the UK's Department for Energy Security and Net Zero had established a dedicated team for the project.
The Xlinks plan involves the construction of 10.5 GW of wind and solar farms. It will build the facilities in Morocco's Guelmim Oued Noun region, with 20 GWH of battery storage. The 3,800 km HVDC link will export power to Devon, in southwest England.
TAQA group CEO Jasim Husain Thabet said the investment in Xlinks showed the company was "serious about helping reduce emissions whilst maintaining the security of energy supply that societies depend on. We are already working on a large-scale HVDC subsea project in Abu Dhabi, and we own and operate one of the world's largest solar PV plants."
TAQA and Adnoc reached financial close on an HVDC link in September 2022. The $3.8 billion project is intended to electrify Adnoc's offshore oil and gas operations.
Balancing demand
Octopus CEO and founder Greg Jackson said the Xlinks project would help answer the question of how to power heat pumps and electric cars when the wind was not blowing.
"This is a big part of the answer," he said. "This is a new global industry, and the UK and our partners can do it first, helping cement Britain as a leader in the transition to low-cost renewable energy – bringing down bills, powering industry and creating green jobs both in the UK and Morocco."
Octopus signed up to work on Xlinks in May 2022.
Xlinks has cited research showing peak UK power demand tends to move inversely to domestic wind supply. Morocco will be able to export power to the UK for 20 hours a day.
The project could create 10,000 jobs in Morocco during construction, of which 2,000 will be permanent. In the UK, Xlinks believes it could create 1,350 permanent jobs. The plan involves the construction of a new supply chain.
Recommended for you

20 bids accepted in UK's first ever CCS licence round