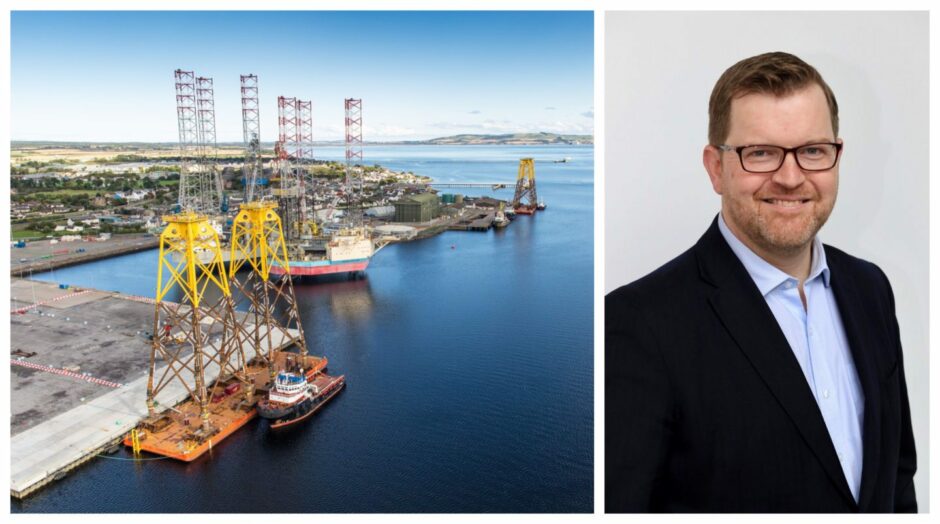 The Inverness-born, Calum MacPherson, has been named chief executive of the Inverness and Cromarty Firth Green Freeport in what he describes as a "fantastic opportunity."
The Aberdeen University law graduate worked in a tax practice in the granite city where he focused primarily on clients in the oil and gas sector but most recently, he has held various positions at the construction firm, Robertson Group.
The latest role Mr McPherson has held at Robertson Group was that of director of capital projects, taking up the job in November 2022.
He has worked with this firm for almost 12 years.
Cromarty Firth, which operates in the Highlands, was officially named as a "green freeport" when Prime Minister Rishi Sunak visited Scotland at the beginning of the year.
Between the status award in the Highlands and Fife, it is hoped that as many as 75,000 jobs will be created and boost the economies in the areas
The two winning bids were put through a selection process against others including bids in Orkney and a joint application from Aberdeen and Peterhead.
The successful bids will be supported by up to £52 million in start-up funding and will benefit from tax reliefs and other incentives.
The sites are expected to bring forward an estimated £10.8 billion of private and public investment and create over 75,000 new, high-skilled jobs, the UK Government said.
Mr McPherson said: "This is a fantastic opportunity to lead an organisation that will play a central role in creating exciting careers for people across the Highlands and further afield, attracting large-scale international investment and playing a central role in delivering net-zero; and putting Inverness and the Cromarty Firth firmly on the renewables map globally.
"I am honoured to be leading ICF [Inverness and Cromarty] Green Freeport Ltd as we move to the next phase of development. As a region we need to do all we can to capitalise on this window of opportunity and by close working with consortium partners and stakeholders I'm confident we'll be in a strong position to secure investment and new high-quality jobs.
"ICFGF has the potential to be a hugely transformative story for local communities in the Highlands and beyond and I look forward to getting started."
ICF Green Freeport says that its newly appointed CEO, who now lives near Beauly with his wife and two children, has "watched with interest as the Green Freeport opportunity has developed thus far."
ICFGF Chair, Jim Smith, added: "As you would expect, the recruitment for a Chief Executive for ICFGF was an extensive selection process.
"We needed someone with the skillset and background to be able to hit the ground running.
"We are delighted to have attracted an individual of the calibre and experience that Calum brings.
"His knowledge will be a significant advantage allowing the Inverness and Cromarty Firth Green Freeport to deliver on the ambitions outlined in our Green Freeport bid on job creation, inward investment, and decarbonisation."