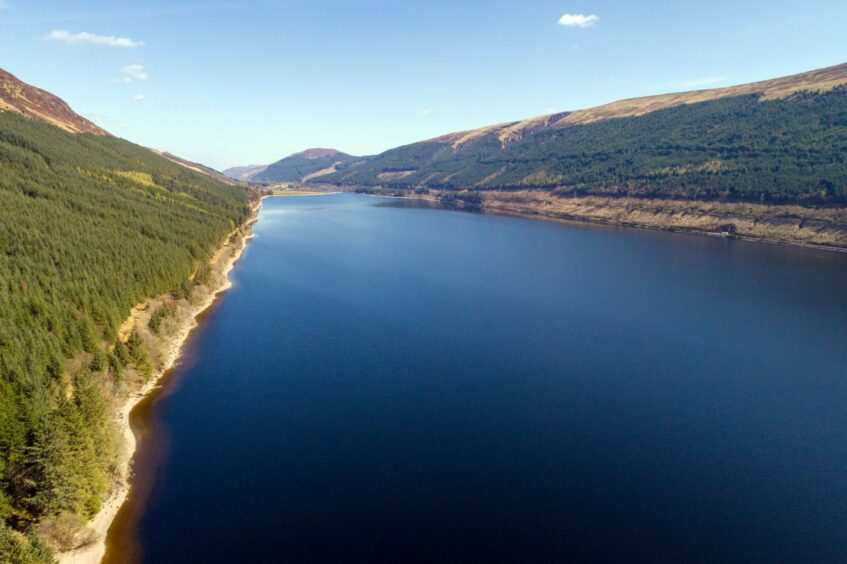 Renewables trade bodies have written to the Prime Minister calling on the government to "urgently" support the deployment of long-duration electricity storage such as pumped hydro.
In a letter sent to Rishi Sunak Scottish Renewables and the British Hydropower Association warned that "a lack of sufficient policy support" would hamper the build-out of technologies which can help reduce constraint costs and bills, and support energy security.
Pumped hydro storage – where water is pumped between two reservoirs at different elevations, storing power when cheap and generating it when needed – in particular is likened to "giant battery" systems which could help deliver claimed cost savings of up to £680 million per year by 2050.
There is currently 6.85GW of planned projects with over 135GWh of storage capacity, including at sites such as Cruachan and Coire Glas. If built, these projects would quintuple the total current electricity storage volume on the grid.
However, no new capacity has been constructed in over 40 years because of a lack of policy to support it, they said.
"While the development of these projects is rapidly progressing, developers await the Government's decision and implementation of a suitable revenue stabilisation mechanism before a commitment to construct such projects can be made," the letter states.
Owing to capital costs, long development times and uncertain revenue streams, the trade bodies said the sector requires a mechanism that can ensure a minimum level of returns, most likely via an adapted 'Cap and Floor' system.
Current commitments would see a supporting policy published at some point in 2024, however a BEIS committee report has already recommended this be brought forward to 2023 – a move also supported by the letter's signatories.
Similar calls were made by First Minister Humza Yousaf, who also wrote to the Prime Minister months ago noting that the technology is the only major form of renewable energy generation which is not currently eligible for UK Government support.
"I am concerned that slow action in this area is dampening investor confidence and preventing projects that are essential to the joint goals of our governments from coming forward," he added.
Andrew MacNish Porter, policy manager at Scottish Renewables, said: "A recent report which Scottish Renewables commissioned from BiGGAR Economics found that six projects currently under development in Scotland will more than double the UK's pumped storage hydro capacity to 7.7GW, create almost 15,000 jobs and generate up to £5.8 billion for the UK economy by 2035.
"We need to get these shovel-ready projects into construction right away and urge the Prime Minister and the UK Government to deliver an investment framework that will unlock the huge value of pumped storage hydro as soon as possible."
BHA chief executive Kate Gilmartin commented:"Pumped storage hydro will be central to the UK Government reaching its net-zero ambitions.
We must think holistically and understand that energy security will only be delivered with the diverse mix of technologies needed to provide an operable, stable decarbonised grid. The UK Government must urgently support investment in pumped storage hydro to meet those aims."
Recommended for you

Public campaign needed to highlight case for new transmission, trade body says