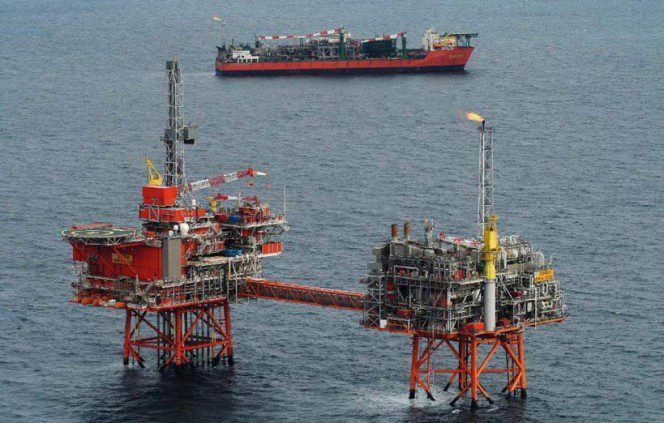 Ithaca Energy (LON: ITH) is progressing electrification plans for its Captain oilfield, but securing grid connection remains the "biggest challenge".
The oilfield sits just 90 miles off Aberdeen, and is technically less complex than some other projects Ithaca is involved in to decarbonise the UK's oil and gas hubs.
The Central North Sea electrification development, which Ithaca has a stake in through its 6% holding in Elgin-Franklin, is further out to sea and seeks to decarbonise four platforms owned by BP, Shell, Harbour and TotalEnergies.
Ithaca is also partnered on an electrification project in the harsh waters of the West of Shetland, planned to decarbonise its Cambo project, along with BP's Clair and Equinor's Rosebank.
Questions have been raised about the viability of electrification, particularly in the central North Sea where costs are being balanced against ageing assets and depleting fields.
Captain, however, will benefit from an enhanced oil recovery project from Ithaca, adding 40 million barrels to its production base while electrification is carried out.
The hope is that a power from shore development will remove 100,000 tonnes of CO2 from its production, the equivalent of taking 65,000 cars off UK roads (citing data from NimbleFins).
Ithaca Energy CEO Alan Bruce said: "I think the first thing to know is just the different technical complexities. Captain, first off, through central North Sea through West of Shetlant –  they're all a bit different in terms of the technical complexity.
"The amount of engineering required for each of them varies and in particular on the West of Shetland side of things, it just requires a lot of engineering and some technology development in order to make that work.
"So that's all ongoing and we need to just work through what the cost implications of that are.
"And then in terms of Captain, it's a little less complex from a technical perspective because it's a bit closer to shore."
The concept is proven for Captain, reports Mr Bruce, who notes that Ithaca is in the middle of carrying out front end engineering design (FEED) on the project.
Even with the proximity to shore, it's not without its barriers, however.
As with major offshore wind projects in the pipeline, connection to the UK grid – which is seeking major reform following a landmark report earlier this year – is the main issue.
"The grid connection is the biggest challenge because, like all of these projects that you will have heard about, the later the grid connection comes, the less usable life the electrification project has, which makes the economics even more challenging.
"The earlier we can get these projects done, obviously the sooner they have an environmental benefit, but (and) the more sense it makes from an economic perspective.
"So that's our focus for Captain, trying to secure a grid connection in order that we can get that project done in as soon a time as possible."
Recommended for you

Ithaca completes acquisition of Shell's Cambo stake