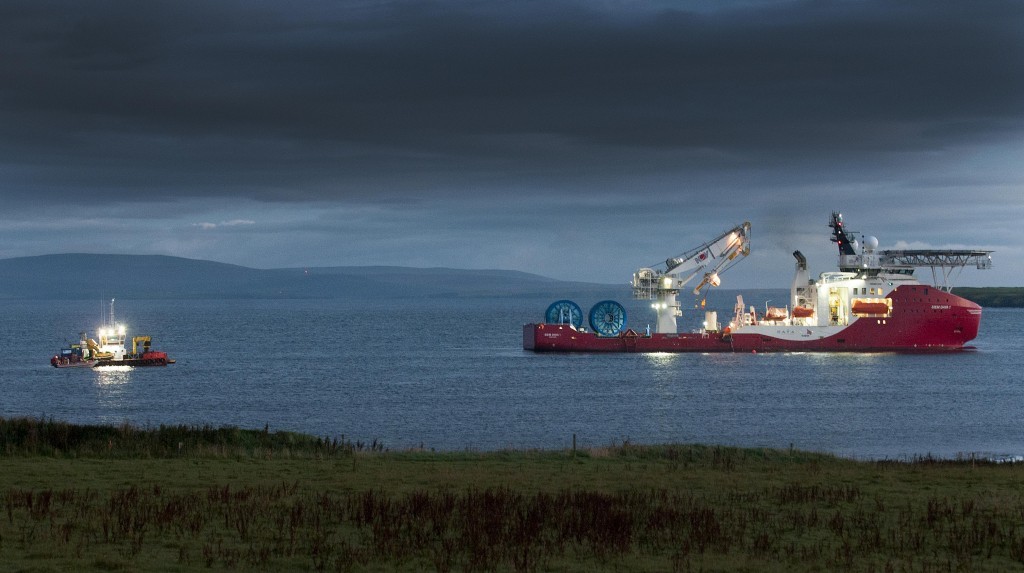 Atlantis Resources has struck a deal to acquire two projects from Scottish Power Renewables UK for its tidal development company.
The deal for Tidal Power Scotland (TPSL) is estimated to be around £6.6million, or 3,859,703 shares, which equates to around 6% of the issued share capital.
Atlantis said as part of the transaction, TPSL will acquire Scottish Power Renewables entire tidal portfolio, comprising the 10MW Sound of Islay site and the 100MW Ness of Dunscaby site.
The latter site is close to Atlantis's flagshio 398MW MeyGen project, which TPSL already owns an 85% share in, with the remainder held by Scottish Enterprise.
Tim Cornelius, chief executive of Atlantis, said:"This is another step in consolidation of the tidal industry as we pull together with SPR to create what is certainly the largest portfolio of tidal power projects in the UK, if not the world.
"By 2022, we aim to have almost 650MW of installed tidal power in Scotland alone, generating clean and predictable energy to meet Scotland's green energy ambitions, and establishing a new export industry for the future which builds on the existing supply chain and expertise of decades of offshore experience."
Atlantis said the project assets also include agreements for lease with the Crown Estate for both sites, while Sound of Islay site has a grid connection offer and construction consents from the Scottish Ministers.
The Sound of Islay project has been awarded €20.7 million of grant funding from the European Commission's NER300 fund by way of capital and revenue support.