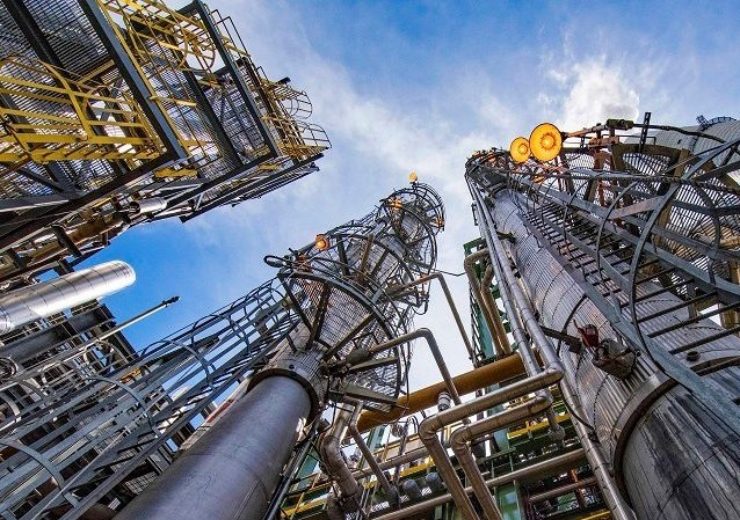 As many as 10,000 new green industrial jobs could be created by the middle of the decade if carbon capture utilisation and storage is immediately scaled up.
By becoming an early mover in the technology, the UK could also safeguard more than 50,000 jobs in iron, steel, cement, chemicals and refining that could otherwise be at risk, a new report has found.
Carried out by Afry and Cambridge Econometrics on behalf of the Carbon Capture and Storage Association (CCSA), the study analyses the economic impact of scaling up CCUS in the 2020s.
Deemed a net zero "necessity" by the Climate Change Committee (CCC), CCUS involves bagging emissions and then using them safely or locking them in depleted gas reservoirs.
In its 10 Point Plan, published last year, the UK Government outlined its ambition to ambition to capture 10 million tonnes (Mt) of CO2 a year by 2030.
However, the CCC's Sixth Carbon Budget recommended capturing 22 Mt of CO2/yr by the same date.
Using Cambridge Econometrics' E3ME model, the report looks at the economic benefits of deploying CCUS under these two scenarios.
It found that by pursuing the CCC's goal, it could result in 10,000 new jobs by the mid-2020s in the UK's industrial heartlands.
It would also give the UK an "early mover advantage" in the global CCUS race, creating export opportunities and a potential 50,000 additional jobs, while safeguarding the same number.
The report also maps out the annual funding requirements to deploy the technology at the necessary scale to deliver these two scenarios – ranging from £1.2 billion to £2.6bn.
It's calling for long term annual funding, similar to that available to renewable power, to drive deployment and cost reductions.
Commenting on the report, Olivia Powis, the CCSA's head of UK office, said: "All 2030 net zero scenarios clearly show that CCUS needs to significantly scale up in the 2020s.
"To do that, the upcoming Comprehensive Spending Review should introduce a long-term funding mechanism for CCUS, just like the Government successfully did ten years ago for the renewable power sector through the Levy Control Framework.
"The offshore wind boom we've seen since then has been one of the UK's biggest green success stories. With similar levels of ambition and foresight today, the current Government could ensure we become a world leader in another green industry this decade, an industry that again plays to our geographical and industrial strengths.
"By implementing the recommendations in today's report, the UK can demonstrate to the world its commitment to delivering net zero, ahead of hosting COP26 later this year."
Despite being a relatively fledgling technology, the north-east has already established itself as a frontrunner in CCUS.
The Acorn project at the St Fergus gas terminal, Aberdeenshire, is assessing the feasibility of using North Sea oil and gas infrastructure to permanently trap carbon.
It's one of the most advanced initiatives of its kind, with a final investment decision expected early next year.
Similar work is also being carried out in the north-east of England, where BP is spearheading a project to mitigate emissions from industrial clusters in Humber and Teesside.
CCUS is seen as the golden ticket for hard to abate sectors, like aviation and shipping, offering them a way to negate their emissions without stopping operations.
Stuart Haszeldine, a professor at Edinburgh University and director of Scottish Carbon Capture and Storage (SCCS), said: "I welcome this economic impact analysis by two very well established consultancies, using conventional methods. No magical thinking is needed, but rather sustained political support and policy action by Westminster and Scottish governments is required to continue driving the North Sea basin Transition offshore and onshore.
"The biggest risk is under-ambition. The UK and Scotland were too slow to invest in supply chains for onshore and offshore wind, it's possible that clean vehicles, batteries,
and fuel cells may even now be too limited in size compared to France or Germany.
"In CCS the UK must not be timid – Norway and Netherlands are showing us that there is potential for a new industry similar in size to oil and gas in 2010. Our analysis shows that the UK 10 point plan is an absolute minimum 10 MtCO2/yr by 2030, and the CCC proposal of about 20 MtCO2/yr is modest.
"To meet European needs for CO2 storage, the North Sea basin should be looking at 25 injection boreholes operating by 2025 on the pathway to Net Zero 2050. That could create 3x and eventually 10x the number of jobs projected here. Government needs to create a storage mandate, which can make CCS profitable not subsidised. This report describes initial steps which can deliver that."
Recommended for you

Scottish CCS project drive could create up to 500 rural jobs