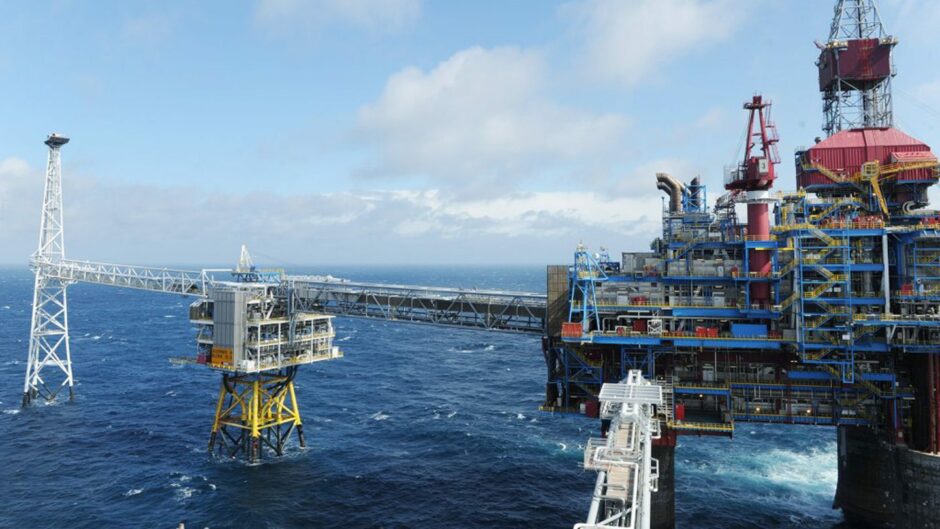 Carbon capture and storage (CCS) must play a major part in the world's decarbonisation push, but the industry has a major task to get ahead of the challenge.
The idea is simple, the execution more of a difficulty. Companies making plans for CCS projects must ensure that the CO2 remains locked underground – for 1,000 years or more.
A PESGB event in December saw members set out some of the ways in which the industry is a natural fit for those from oil and gas – although with some crucial differences.
"We can all do CCS," Shell CCS principal technical expert Owain Tucker told attendees. "I've spent my career doing normal petroleum tasks. I now just have to learn a new set of questions to ask. I have to think about pressure, I have to think about thousands of years instead of 25 years. And I have to think about how I demonstrate permanence."
When calculating what the impact of CO2 will be underground, companies must think of both where the gas goes – the plume – but also the pressure wave.
Storage sites
The first step is picking a storage sites. Attendees spoke favourably of choosing saline aquifers over depleted reservoirs.
A depleted oil or gas field will have a number of wells drilled through the cap rock. Shell senior geologist Mark Wood said that while a field will have proven top seal and existing infrastructure, it raises other challenges.
If the field is heavily depleted, "you will have to spend a lot of time and effort controlling the phase behaviour of the CO2 and that's not easy and may incur cost". Historic wells may have integrity issues, he continued, providing a potential pathway for CO2 to escape.
Companies can choose saline storage instead, which will not require traps and there will be fewer wells drilled, making containment risk more straightforward. "With no trap, you won't build column height, so there will be less capillary pressure and you will not need as good a seal," Wood said.
Screening work
Storegga, backer of the Scottish cluster, is targeting the depleted Goldeneye gas field. Elaine Campbell, senior storage geologist, stressed the importance of wells when selecting sites. Even modern wells, she said, can be high risk.
Screening legacy wells can be more important than 3D seismic when picking storage areas, Campbell said.
"They provide valuable data but they're also likely to be the highest risk to containment," the Storegga official said. Carrying out this work early can be costly, "but it's very worthwhile. It's a way to fail a project fast."
As such, opting for saline aquifers is an attractive option. In the UK, these also offer the most options. Carbon Catalyst's Nick Terrell told the event that while depleted fields offer around 15.6 billion tonnes of storage capacity, saline aquifers could hold around 62bn tonnes.
The Northern Endurance Partnership will use a saline aquifer, off Humberside, while Energean's Prinos project in Greece will also use such a site.
Keeping track
Norway's Northern Lights project is another using a saline aquifer, which is due to start up in 2024. The venture when planning the injection of CO2 has had to ensure that the gas does not spread into the adjacent Troll field.
"All our work to make sure the CO2 will stay within the licence boundary at least until 2054. It will move slowly but surely towards the north," the venture's subsurface manager Stéphane Vignau told the PESGB event. "If we see the CO2 goes too fast, we will switch off the well in the north and go to the back up well."
The first phase of Northern Lights will capture 1.5 million tonnes per year through one well, with a second well drilled to provide redundancy. The group plans to take a final investment decision (FID) on the second phase early in 2023, with three more wells.
In perpetuity
Demonstrating that stores can capture CO2 and hold it for the long term is another challenge for the industry. There are, as yet, no insurance products in the UK covering this eventuality, although there are in the US.
Northern Lights plans to monitor the first phase of operations through 4D seismic, in addition to pressure and temperature readings from the well, Vignau said. For the second phase, the companies plan to use fibre optics.
There are technical problems to solve, and as these initial crop progress, more insights can be gleaned. It is not just subsurface challenges that CCS must navigate, the industry will also keep a continuing eye on policy and regulatory changes.
There have been a number of false dawns in the UK before. While sentiment seems much improved, there are still big questions aboveground on CCS' future.