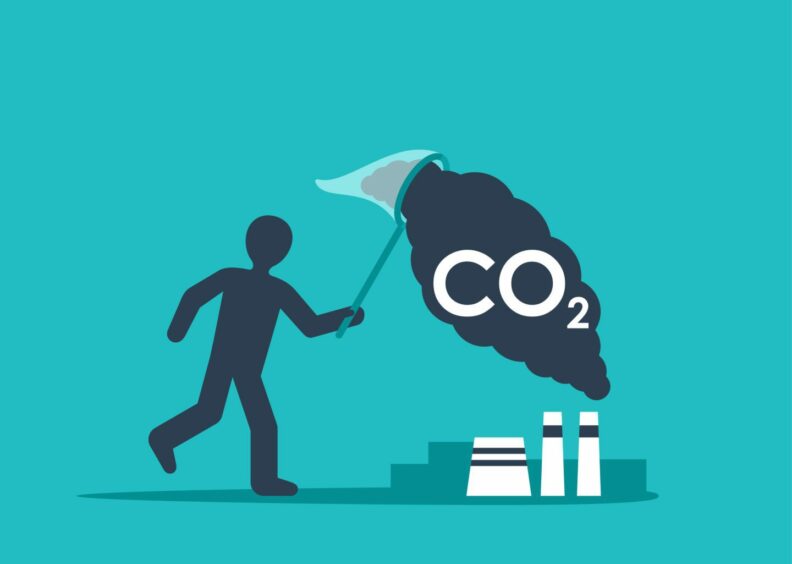 The Norwegian Ministry of Petroleum and Energy has awarded a carbon dioxide storage licence to awarded Sval Energi for a North Sea project.
Partnering with Neptune Energy and Storegga, Sval received the green light for storage in the Trudvang area has the potential to store up to nine million tonnes of CO2 per year for the next 25 years.
If the project reaches this potential, Trudvang will lock away around 225 million tons of emissions, with Neptune claiming analysis has indicated "the storage potential could be even higher. "
Sval chief executive, Nikolai Lyngø, said: "We are pleased to have been awarded this licence.
"Capturing and storing CO2 is important to reduce greenhouse gas emissions. We have already spent two years working on this opportunity and have identified an area under the seabed suitable for safe and efficient storage of CO2."
Located in the Norwegian North Sea, to the east of the Sleipner field and about 124 miles from the coast, Trudvang will store the CO2 in a reservoir nearly 2,789 feet deep.
Sval aims to begin storing emissions in the Utsira formation "towards the end of this decade."
Neptune Energy's managing director in Norway and the UK, Odin Estensen, said: "We are pleased to secure our first CO2 storage licence in Norway.
"The North Sea has great potential to become a hub for carbon storage, given the proximity to CO2 emitters and the geology which is suitable for CO2 storage.
"Neptune Energy was recently awarded three CO2 storage licences in the UK and we continue to progress our L10 carbon storage project in the Netherlands.
"Our ambition is to build a portfolio of carbon stores linked to our core areas in the North Sea."
Neptune was also recently a part of a successful oil and gas discovery in the Norwegian sector of the North Sea.
A pair of wells were drilled a couple of miles west of the Fram field, and 80 miles north-west of the city of Bergen by the Deepsea Stavanger as part of a partnership with Equinor.
Mr Lyngø added: "Together with our partners we will mature the Trudvang project in accordance with the milestones and work programme set out by the authorities.
"Our people have the expertise to realise Trudvang. The goal is to be able to store the first CO2 in the Trudvang licence towards the end of this decade."
Recommended for you

Shell pushes on with CCS in Southern North Sea transformation