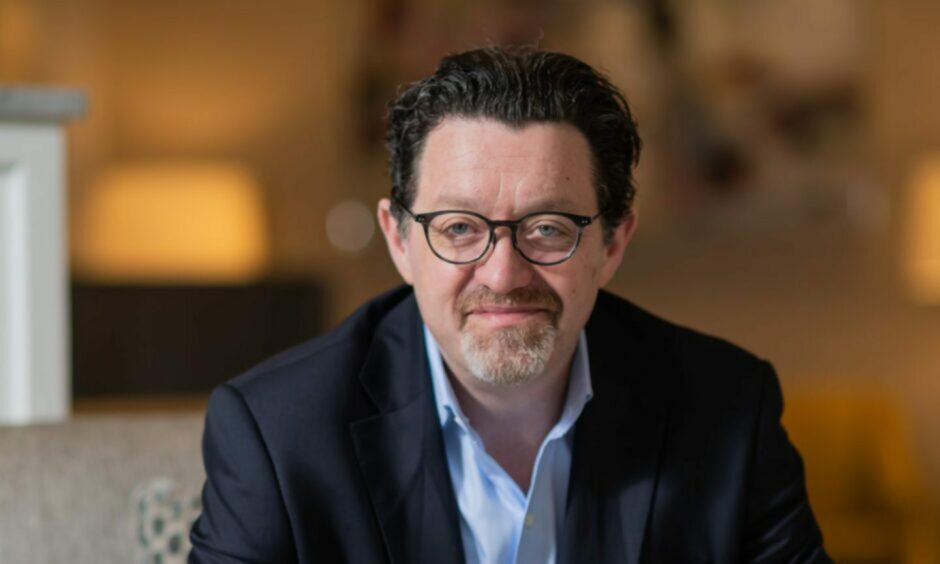 Chief executive of Wood (LON:WG), Ken Gilmartin, says that his firm's growth in carbon capture comes from picking work that allows its "subject matter experts shine."
In a conversation with Energy Voice, the Wood chief executive said that his business is not looking to "play" in the "lump sum turnkey" contracts that are common in renewables.
Mr Gilmartin explained: "It's very hard to get margin, there's a high risk associated and there's our competitors better positioned to do that."
He added: "Where we want to play in that energy transition space is where there's a high degree of complexity in the solutions that are required, which is where our engineers and subject matter experts shine on a global basis."
By carving out a niche and picking work that suits its strengths, the firm's sustainable solutions saw revenues jump to £600 million in the first half of 2023, up 20% on last year, and representing 20% of group take. This is something the company boss said he was "very proud of."
Looking ahead to Wood's pipeline of work, sustainable solutions will account for 33% of the group's revenues "on a 24-month basis, Mr Gilmartin explained.
Capitalising on market position
Wood is showing growth in the clean energies space while other firms are reported to be experiencing a lack of "consistent and profitable" work, according to the Energy Industries Council's annual "Survive and Thrive" report.
Mr Gilmartin said that due to sustainable solutions accounting for a growing portion of his business "more investment" is going into the sector, "driven through an energy transition lens."
The Wood chief executive adds: "Because of our unique position, having done more than 50% of all the projects from a carbon capture standpoint makes us uniquely positioned to really capture that."
Wood previously announced that it has completed carbon capture and transportation studies for more than half of the 300 carbon-capture facilities being planned worldwide.
The engineering company says that it is advising and engineering the design and digitalisation of over 175 carbon capture projects across the globe.
The firm looks to capitalise on its market position as it looks to drive recruitment in all of its "major geographies in the US, in the UK, in the Middle East, in India."
The Wood boss explained: "What's really encouraging for us, particularly in the UK, is the success we're having in hiring new graduates and young professionals."
In the first half of the year Wood reported an increase in its headcount by 5% across the business.
The Wood boss said that his company offers a "great entry point" for young people in the sector.
Mr Gilmartin explained: "Wood gives them a great entry point into that complex solution space" adding that young workers gain "skill sets that are transferable against various industries."
Apollo and other private equity interest
The success Ken Gilmartin's firm is reporting in its half-year results has not gone unnoticed by private equity giants looking to take over.
Earlier this year it was widely reported that Apollo was in takeover talks with the north-east based engineering firm.
However, the bid fell through after months of pursuit from the US firm private equity firm.
Following news that Apollo had decided to withdraw take-over attempts, Wood said it "remains confident" in its strategic direction and long-term prospects "and believes that, following a transformative year in 2022, including new executive leadership and a new strategy, Wood is well placed to deliver substantial value for shareholders".
This messaging was reaffirmed by Ken Gilmartin following Wood's H1 results being published on Tuesday.
He told Energy Voice: "We've shown in our half year results that we're making clear the momentum. It's the first upgrade to our outlook that that Wood have had in many years.
"That's another underpin that the strategic direction that we have is the right one and we are looking forward to continuing to build a momentum to continue to overperform and to continue to unlock the shareholder value that we know exists within what."
Carbon capture utilisation and storage
Carbon capture and storage, or CCS, refers to the technologies required to capture carbon dioxide directly from the atmosphere of areas with high concentrations of the chemical.
Currently, there are four CCS clusters in the UK that have been selected through the government's "Track" process.
The Acorn CCS project in Aberdeenshire has been announced as a winner of the £1bn UK Government "Track 2" competition.
It will use infrastructure at the St Fergus terminal – which lands about 25% of the UK's supply – to send CO2 underground into depleted gas reservoirs in the North Sea.
Alongside Acorn, Viking CCS in the Humber regio was also selected as a "Track 2" winner.
Formerly named V Net Zero, Viking carbon capture storage (CCS) looks to capture emissions from across the south Humber region, the UK's most industrialised area.
Earlier this year, it was confirmed by geoscience consultant ERCE that Viking is capable of holding up to 300 million tonnes of CO2.
Carbon dioxide will be sent along a newly constructed pipeline from Immingham to Theddlethorpe, before entering the pre-existing 75-mile LOGGS pipeline to reach the depleted Viking gas fields.
Hynet was one of the two winners of the UK government's Track 1 process.
HyNet is a project backed by Italian operator Eni that aims to remove industrial emissions from north-west England and north Wales.
The East Coast Cluster was also selected as a winner of the Track 1 process, alongside Hynet.
The East Coast Cluster looks to decarbonise industrial emissions around the Humber and Teesside and has the potential to transport and securely store nearly 50% of all UK industrial cluster CO2 emissions.
Recommended for you

'No signal' that general election will put UK CCS funding at risk