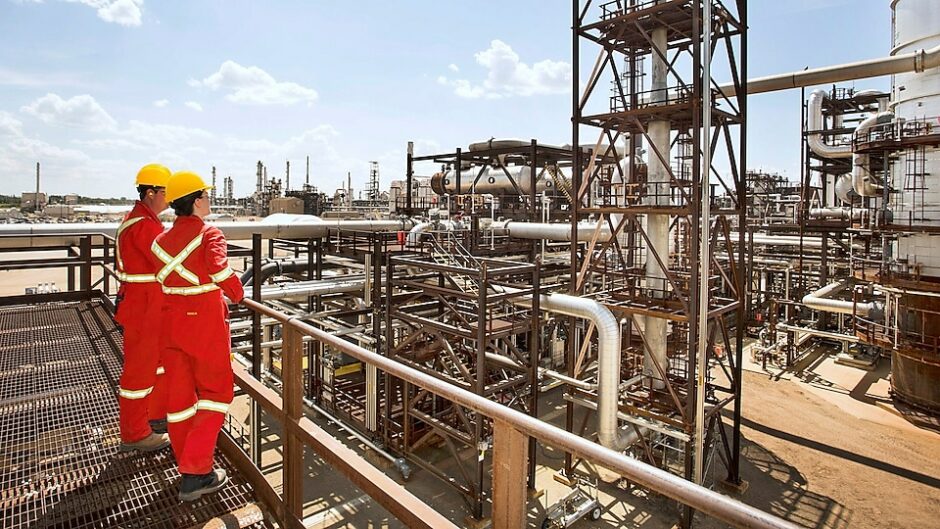 Shell Canada has set out plans for a large-scale carbon capture and storage (CCS) project, in Alberta.
The Polaris CCS project would capture CO2 from Shell's refinery and petrochemicals plant at Scotford. It would store 300 million tonnes of CO2 over its lifespan.
The company may take a final investment decision (FID) in 2023 and it may start operations around the middle of the decade.
The first phase will capture around 750,000 tpy of CO2 from Shell's infrastructure. This would cut scope 1 and 2 emissions by 40% from the refinery and up to 30% from its chemicals plant.
The second phase would create a CO2 storage hub in the province. This could increase capacity to more than 10mn tpy of CO2.
Shell Canada's president and country chair Susannah Pierce said Polaris CCS was just the "latest example" in the company's decarbonisation plans.
"Our plans for Scotford are in line with Shell's target to become a net-zero emissions energy business by 2050, in step with society. We are creating a world-class site that will provide customers with lower-carbon fuels, products and CO2 storage," she said.
Pierce said the Albertan project would make a "significant contribution" to Shell's aim to have another 25mn tpy of CCS capacity by 2035.
Direction of travel
Quest CCS began operations in November 2015, with Shell holding a 10% stake. Since then, it has captured more than 6mn t of CO2. Shell approved the Northern Lights CCS in May 2020. It is also participating in the Porthos CCS plan, in the Netherlands.
Shell did not provide a price tag for its Polaris CCS plan. The Quest CCS project cost $1.35 billion, although the Canadian and Albertan governments contributed C$865mn ($691mn). The initial investment for Northern Lights CCS is 6.9bn krone ($786mn).
The plant would also help Edmonton become Canada's first hydrogen hub. Shell Canada is also considering future additions of green hydrogen in Alberta.
International CCS Knowledge Centre's vice president strategy Beth Valiaho welcomed the move. "It builds on [Shell's] expertise in CCS from both the Quest project and the capture technology at Boundary Dam 3 CCS facility."
Polaris CCS' first phase would capture CO2 from the Scotford refinery's hydrogen plants. It would also capture CO2 from the mono-ethylene glycol (MEG) plant.
A 12 km pipeline will carry CO2 from Scotford to storage wells near Josephburg. The gas will then be stored 2 km underground, in the same Basal Cambrian Sands as that used at Quest CCS.
Recommended for you

UK North Sea oil needs investment to stem decline, Shell says