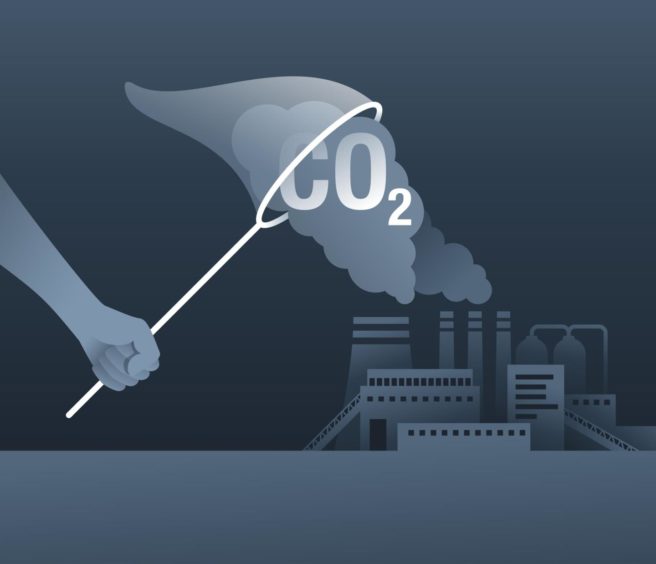 In recent years the debate around carbon capture utilisation and storage (CCUS) has gained traction in Southeast Asia. However, the establishment of CCUS in the region is likely to be limited to gas processing and some industrial applications, reckons the Institute for Energy Economics and Financial Analysis (IEEFA).
CCUS' strategic value lies in its ability to retrofit existing assets and hard-to-abate sectors. Indeed, the young fleet of coal and natural gas-fired power plants in Southeast Asia suggests the region might be the right fit for CCUS applications, Putra Adhiguna, an energy analyst at IEEFA, wrote in a recent report.
However, in planning ahead for their respective net-zero targets, stakeholders in Southeast Asia should clearly understand what CCUS can and cannot likely offer – sorting out the myths and realities, noted Adhiguna.
Three CCUS applications dominate the discussions in Southeast Asia: gas processing, industries/product based CCUS for hydrogen/ammonia, and potential future usage in the power sector. "Gas processing CCUS is arguably the lowest cost and most mature application, primarily due to the relative ease of capturing highly concentrated carbon dioxide (CO2) in its flue gas, compared to the diluted low-pressure CO2 in power sector applications," said Adhiguna.
Moreover, "discussions surrounding the need for policy support should not veer from the big questions on CCUS: which CCUS drivers would be present in Southeast Asia countries? Carbon emissions valuations, strong public funding support or market drivers?" he added.
In IEEFA's view, very few of these drivers exist in Southeast Asia, other than in Singapore. In a region where a carbon price is practically non-existent and the chance for it to reach more than $50/tonne of CO2 is unlikely soon, widespread CCUS use would likely be constrained, noted the organization, that focuses on the economic, financial, and climate risks associated with natural gas and LNG infrastructure developments in emerging Asia.
Several CCUS cost projections indicate that within the next several decades, the cost of CCUS in the power sector is unlikely to be competitive, particularly considering the continual decline of renewable energy and storage costs, according to IEEFA's analysis. In 2020, the International Energy Agency (IEA) presented a CCUS cost projection, which forecast the fall in cost of CO2 capture for coal power from around $65/tonne CO2 in 2020 to $40/tonne CO2 in 2070 – a value likely far from the immediate reach of most Southeast Asian nations, added the think tank.
Key points from IEEFA's report Carbon Capture in the Southeast Asian Market Context include:
Three-quarters of the newly planned CCUS capacity in Southeast Asia is for gas processing, a different type of CCUS from most other markets. Gas processing CCUS has been applied since the 1970s to deal with CO2-rich resources. Notably, Southeast Asia is home to considerable gas resources, which hold large amounts of excess CO2 when produced. A combination of market drivers and the imperative to raise state revenue have been the most visible drivers to adopt CCUS.
This type of CCUS is different from other CCUS applications, as it captures the excess CO2 from gas production, not the CO2 from final use or combustion of the gas, which is more commonly done in other CCUS applications. In evaluating such projects, host countries need to understand the implications of the various CCUS investment drivers, such as the Internal Carbon Pricing (ICP) policies of investing companies. Through ICP, companies voluntarily embed a 'shadow' carbon price into their business decisions, which should have already moved the investors' baseline scenario. Finding a fair share of CCUS cost allocations between the host government and the investor remains crucial, reported IEEFA.
Representing CCUS as 'technologically mature' muddles public understanding as maturity means little when commercial applications remain far off, said IEEFA. "A technology can be viable under the right circumstances – high carbon tax, large incentives, and tight emissions regulations – while remaining implausible in countries with no carbon pricing and lax emissions regulations," as is the case across much of Southeast Asia.
"In the power sector, with the high cost of failure involved and a patchy history, different pathways of scaling up CCUS should be expected compared to other, more nimble technologies such as solar PV and wind energy," cautioned IEEFA. Only one commercial power generation CCUS is operating globally now. One for coal and none for gas, warned, IEEFA.
Three Potential Leaders for CCUS in Asia Slowing Moving Forward
The three potential leaders for CCUS in Asia are only inching slowly forward. China's total CCUS capacity ranges between 2 million and 4 million tonnes per year (t/y) of CO2 spread over dozens of small-scale facilities. South Korea's CCUS is largely limited to pilot projects, while Japan's CCUS long-term trial was built with 0.2 million t/y capacity. Significantly, "as the traditional leaders in energy technology and investments in the region – how these three countries move forward with CCUS will be important for Southeast Asia," noted IEEFA.
Also "it is notable that while Japan has some forms of regulatory-based emissions control, its carbon pricing remains paltry at best, with a carbon tax of $3/tonne CO2e, despite actively promoting CCUS in the Southeast Asia region," said the institute.
Santos eyes cheaper carbon storage offshore East Timor at new $1.7bn APAC hub
CCUS in the power sector remains highly unlikely under anticipated cost scenario projections, according to IEEFA. "Even at $40/tonne CO2 cost of capture, the effective total cost of $50 to 60/tonne CO2, inclusive of transport and storage, will be beyond reach for most countries in the region. While the development of affordable coal power CCUS remains elusive, it is potentially even more so for gas power plants with its even more diluted CO2 concentration."
IEEFA also cautioned that "the wave of enthusiasm for CCUS with the cluster concept, which combines multiple CO2 sources to reduce cost and risks, should also be contextualised with the public funds attached to it." Both the UK and Norway, countries with some of the highest carbon prices globally, have provided significant funding to enable CCUS cluster projects to proceed.
Still, Singapore remains a bright spot in Southeast Asia. "The establishment of CCUS projects there remains plausible, given the concentrated industrial base, market drivers from export products and international companies, and more critically, the higher carbon pricing ambition," said IEEFA.
"Southeast Asia countries can use CCUS as a steppingstone to 'learn the ropes' of the technology and to anticipate future developments of carbon-capture based products and other applications. However, it should not distract from the adoption of other lower-cost and proven carbon abatement options in renewable energy and grid integrations, which should remain at the centre of Southeast Asia's attention toward decarbonisation," added the institute.
Recommended for you

Malaysia's MISC teams up with Japan's Mitsui and Korea's SHI on CCS