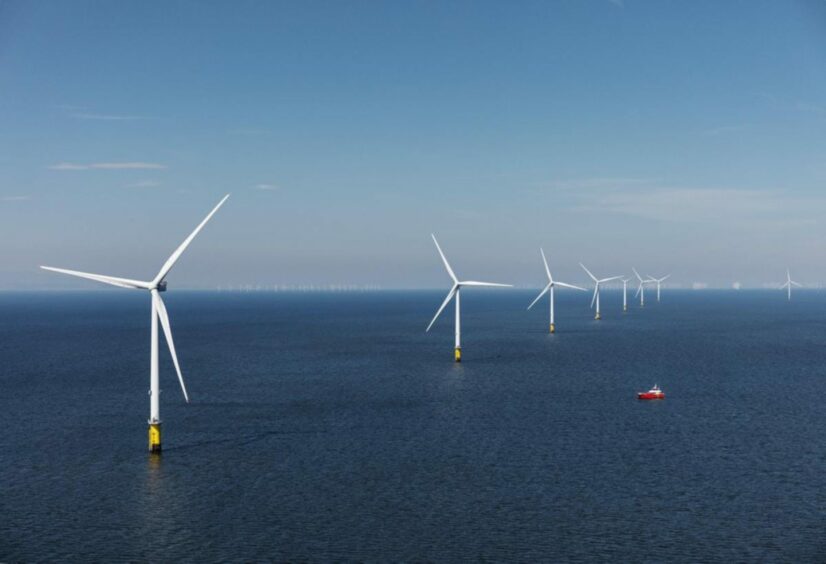 Energy bosses have stressed the significance of the subsea industry in pinpointing a solution that allows carbon storage and offshore wind to coexist.
During an industry event on Tuesday, Benj Sykes, of offshore wind giant Orsted, told delegates there is a "super urgent" need to resolve the battle for space between the technologies.
It is a problem that is only going to grow as well, given the UK's grand plans for both offshore wind and carbon capture and storage (CCS).
Disputes already afoot
Orsted (CPH: ORSTED) has a stake in finding a swift resolution too, given its currently vying for the same patch of the North Sea as BP (LON: BP).
The pair are at loggerheads over an area around 40 miles off the Yorkshire coast, with each wanting to use it for their respective projects.
Copenhagen-listed Orsted intends to build its 180-turbine Hornsea Four wind project on the site.
But BP says the development would impede its ability to monitor the subsurface Endurance reservoir.
The basin will be the backbone of the East Coast Cluster, a major CCS scheme that secured 'Track 1' government backing in 2021.
Discussion between the two companies, as well as seabed mangers, have been ongoing for around two years now.
And according to reports, the issue may be about to come to a head, with the UK Government due to give final sign off for Hornsea Four imminently.
A problem that will only grow
Speaking at Global Underwater Hub's Subsea Expo in Aberdeen, Mr Sykes said: "As offshore wind grows, and carbon storage grows, the challenge of coexistence only grows with it.
"There is a massive opportunity here for technology to give us some solutions, and we're working to find out how we do some of the subsea works, in a way that allows for coexistence. It is a big opportunity, but it's super urgent right now."
Industry regulator the North Sea Transition Authority (NSTA) is due to divulge the winners of its carbon storage licensing round process in the coming months.
A total of 26 bids were lodged across 13 blocks, as the UK tries to bolster its CCS capacity in support of its net zero by 2050 target.
NSTA driving the carbon storage side
There is a long way to go until stores are up and running though, with the NSTA creating a 'new ventures' division in order to propel the process along.
It is headed up by Andy Brooks, who told Subsea Expo: "We're stewarding the government's Track 1 projects, as well as the reserve cluster of Acorn in Scotland.
"We're doing all we can; these are very complicated projects to get going. We haven't even drilled an exploration well for one of the stores yet, but we're hoping that will happen in the not too distant future.
"The NSTA is working across all the different regulators and users of the marine environment, so it's an exciting time. Ultimately, in order to be able to meet the ambitious targets that government set out, we will need about 100 stores of CO2. We need to do more, and keep working on that."
He added: "It's not just carbon, there's also the hydrogen piece, so we're looking at storage of all descriptions – it's an integrated picture. It's early days, but it's a very exciting time."
Recommended for you

NSTA CCS boss talks about making the Track process 'sustainable'